MCPS releases Omicron updates as RM cases climb
The new year might look similar to the old one, following the release of new guidelines for a potential return to virtual learning at a MCPS press conference on Monday. Over the hour-long meeting, Board of Education Interim Superintendent Monifa McKnight confirmed that individual schools would return to virtual learning if 5 percent or more of the total school population tested positive, with a minimum of 10 cases, as recommended by the Maryland Department of Health.
At RM, a 5 percent infection rate would mean about 130 active cases. According to the MCPS COVID-19 School Dashboard, the school currently has 24 active cases, 31 total cases, and 29 students quarantined. However, the MCPS dashboard data has experienced consistent delays in reporting and updating new cases, and is only updated each Wednesday.
In recent emails, RM administration confirmed that 17 students tested positive for coronavirus over the weekend and there were 10 cases last week, for a total of 27 internally reported cases. This suggests that the actual active number of infected staff and students may be much higher than 24, especially as case numbers climb at exponential rates across the county and within the school.
Despite the fact that the school board did not follow through on firing staff for refusing to comply with their vaccine mandate in late November, 95 percent of MCPS educators and staff members are vaccinated. The policy, which would have required all staff to receive COVID vaccinations, or submit to regular testing for religious and health exemptions, would have been enforced starting Oct. 29. When the date arrived, 1,000 of the roughly 25,000 MCPS employees had not reported their vaccination status or remained unvaccinated.
The reasoning behind the decision was the current teacher, substitute, and support staff shortage, which a district spokesperson classified as "dire." A spokesperson for the board told the Bethesda Beat that the county "can't afford" to lose anyone.
Other recent omicron-related changes have also been made, impacting students. In the midst of the pandemic, extracurriculars have provided many with both a sense of normalcy and connection to the community. Recently, MCPS released a community update regarding a newly instituted policy to shut down all after-school extracurricular activities, except for athletics. 
The new extracurricular policy was motivated by the recent rise in cases, transmissions, and hospitalizations. Governor Larry Hogan was one of the state's most recent high profile cases, testing positive for the virus on Monday. Montgomery County still has a lower rate of cases than the majority of school districts in Maryland, according to the letter. 
Due to the vaccination requirement for winter sports student athletics, athletics will continue as scheduled, including optional practices. Any games that would have occurred during Winter Break are suspended. If an athletic team has three or more students with positive COVID-19 cases, their activities will be halted for a duration of two weeks. 
"We may make additional recommendations to either suspend as a whole, to turn to some, or just particularly what, those particular extracurricular activities would include," said acting County Health Officer James Bridgers. "Yes, we did start with extracurricular activities, but it doesn't mean that we're still not continuing to look at athletics and all of our programs as we continue to look at schools and their operations every single day," Dr. McKnight said.
The policy will span from Dec. 20 to Jan. 7, for of a total of eight instructional school days. The use of school buildings for external purposes, like day care, is still permitted. 
MCPS continues to encourage students to get a COVID-19 test if experiencing symptoms, get both the COVID-19 vaccine and booster shot if students are eligible, and wear the appropriate face coverings when in public buildings and schools. 
To support the new plan, the county is increasing available COVID-19 screening testing come January, and urging parents and students to opt in to the procedure. The effectiveness of testing relies on its ability to draw from random samples of students, but under half of MCPS families have provided consent for screening tests. "Let's do whatever it takes to make sure we're getting these consent forms in," said Dr. McKnight. "While I'm going to ask all of us to rest and enjoy during the winter break, this is the one piece of business that I really want us to be very serious about."
About the Contributors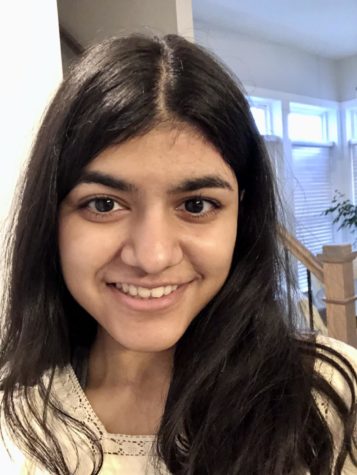 Avani Ambardekar, Assistant News Editor
Avani Ambardekar has served as Assistant News Editor since junior year and is looking forward to spending another year with the News section. In her free...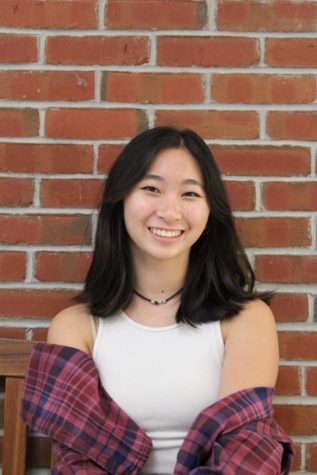 Samantha Wu, Editor-In-Chief
Samantha Wu is thrilled to spend her senior year as Editor-In-Chief of The Tide, after three years as editor and COVID beat reporter for the News section....