SGA candidates promise change
A line of students stood in front of a camera, each voicing their hopes and priorities as a potential class representative. Their remarks are heavily seasoned with words of interest: rockets, communication, social media, college, mental health, fundraisers, pep rallies, prom, which linger in the minds of RM students as they cast their ballots. 
As the end of the school year approaches, it is time for the RM student body to look forward to the coming school year, and the coming school officers.
During advisory, students were shown SGA campaign videos for candidates at both the class and schoolwide levels. Students then submitted their votes, and results were announced at the end of the school day.

The 2022 schoolwide SGA winners for each position are as follows: sophomore Sami Saed as President, junior Jake Lee as Vice President, junior Rayan Molkara as Secretary, and junior Paris Ye as treasurer.
The Class of 2025 officers will be current freshmen Caroline Kaye (president), Elani Bui (vice president), Maria Yu (secretary), and Shriyans Kalbhor (treasurer). The junior class officers are sophomores Lucas Corea (president), Navya Shukla (vice president), Advika Agarwal (secretary), and Angelina Xu (treasurer). Senior class officers include juniors Diego Varisco (president), Mathias Muluyeta (vice president), Makayla Shade (secretary), and Nicholas Dispirito (treasurer). 
Community was a key feature of the SGA campaigns this year. "I want to create an RM that focuses on our community, which includes making sure the students at our school are having the absolute best events, and also means making sure that we are contributing to helping those in need whenever possible," vice president elect and junior Jake Lee said. 
Across the SGA campaigns and their videos, the most widely raised reform topics were related to school and class spirit. In total, there were 17 counts of "fun" and 12 counts of "excited" or "exciting" throughout the speeches. 
The recurring promises to revive school spirit may have been caused by the pandemic, which greatly altered many of RM's social traditions. "This year has been difficult, and may have felt dull or numb, especially with COVID-19. As president, I want to change that by ensuring that the next school year will go down in the books as one that is filled with excitement," schoolwide president candidate and junior Jaiden Burney said in her campaign speech. 
Returning from online school in the past year, the SGA has already begun working on this objective. "I think school spirit was quite fair. Being in the SGA, I saw that people put a lot of effort into school spirit," sophomore and SGA Executive Board member Sailaja Kadali said.
Another issue brought up was changing the advisory content and structure. "I understand why we had advisory and why the lessons are important… so I can see that some people might like it. But at the same time, advisory could be used for a study hall," sophomore Sailaja Kadali said. 
 In response, candidates offered multiple solutions. "Through listening to you, I've learned that nobody understands who makes advisory slides, and many more want flexibility during that time," junior and schoolwide treasurer elect Paris Ye said in the campaign video. "So I'll make a committee of students that determines what we do and what we talk about during advisory." Other candidates recommended implementing advisory polls on social media. 
Elected SGA officers will officially begin serving in the fall. "There are so many things that we can do to make this the best possible year, and I'm hoping we can do all of them," junior and senior treasurer elect Lee said. "Just be prepared for an amazing year."
About the Contributors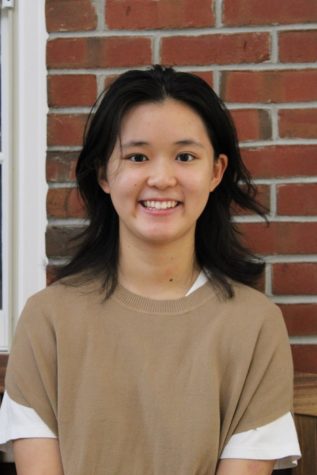 Claire Yu, News Editor
Junior Claire Yu has spent two years as a News writer for The Tide, and is thrilled to work as one of the News editors this year. Her favorite aspect of...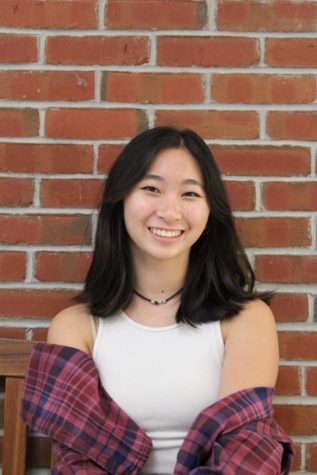 Samantha Wu, Editor-In-Chief
Samantha Wu is thrilled to spend her senior year as Editor-In-Chief of The Tide, after three years as editor and COVID beat reporter for the News section....