MCPS returns police to schools
MCPS released a community update announcing that they would return police officers to schools on Apr. 26. The county had signed a Memorandum of Understanding (MOU) with the county police department after discussions with parents and student-led wellbeing advocates.
The officers, or CEOs (Community Engagement Officers), were each assigned to a school cluster. They maintain a "direct line of communication" with administration, and are present at large school events. However, they are not permanently stationed within schools, and are forbidden from participating in regular discipline for student infractions, which remains governed by the Student Code of Conduct.
Instead, they will react to "critical incident[s]," including arson, intentional false reports about weapons, physical assaults requiring external medical care, theft of property worth above $1,500 and marijuana possession—all only when 911 is called. The final page of the MOU has a graphic showing what CEOs "will" and "will not" do. 
Richard Montgomery has had its own designated CEO since the start of the 2021-22 school year, Corporal Derrick Tibbs. Thus far, he has worked with administration for safety issues, such as recent social media threats.
"My primary goal here is the safety of the kids and the staff," Tibbs said, "and I also help to build positive relationships with the students. That's my primary goal here."
"He is present at the start and end of the school day as well as during lunch," Alicia Deeney, Richard Montgomery principal, stated. "He also has been working to develop positive relationships with students. You might have seen him in the bus loop each morning on the Fleet Street side of the building." 
CEOs also collaborate with school security staff. "Any time that they need information on certain things that occur in the building, we try and work together and collaborate on whatever solutions we can find to help make the school a better, safer place," Anthony Woods, security assistant at Richard Montgomery, said. 
Previously, MCPS had School Resource Officers (SROs) in schools. But in 2020, following public outrage over incidents of police brutality like the death of George Floyd, students advocated to end or modify the program. MCPS quickly became the first Maryland jurisdiction to remove police from school buildings. Since June 2020, it worked on modifications and the recent MOU is the result. County police chief Marcus Jones called the process a "genuine collaboration between all involved parties to listen to the needs of our community." 
However, not all approve of the decision: some worry it will lead to brutality, and some would prefer MCPS divert more resources to student mental health, which may be causing recent increases in reckless behavior. The community update was also released after implementation. "It in my view erodes trust in the transparency in the whole Montgomery County government," District 5 council member Tom Hucker said, according to The Washington Post.
Some believe that police presence is negative for youths. "Most people understand the police as authority figures that are there to deal with criminals and I believe it sends the wrong message to children and youth that they need to have the police around to show some level of power," Zakiya Sankaa-Jabar, MCPS parent and co-director of Racial Justice NOW, said to WUSA9. 
On the other hand, Tibbs believes it is important for students to be exposed to law enforcement from an early age. "As the elementary schoolers are coming up and getting over into the higher grades, they're already accustomed to one officer interacting with the students at the schools," he said. "They get more familiar with officers, to understand that we're not here to get them in trouble. We're here for their safety and education."
For many, the decision is a welcome boon—especially following the shooting in Col. Zadok Magruder High School in January 2022, which hospitalized one student. "These new guidelines are the right balance for us," Dr. Leroy C. Evans, principal of Magruder, said. Many Magruder parents agree.
"I think that the SROs—what we had before this year—were important," junior Lauren Richards said. "I mean, the Magruder shooting could've been prevented […] I understand why they're controversial in some cases but I think that they're really important for student safety… especially with some of the threats the school has received in the past three months." 
Lieutenant Oneil Ormsby, deputy commander of the Rockville district police station, finds police presence in schools important. "Studies show that the sooner law enforcement engages with an active shooter, the less casualties result," he stated. "In these cases, seconds means lives lost." He called the policy a "step in the right direction with much further to go." 
"I don't like some of the restrictions that we have," Tibbs said, "but I like it, because I have the opportunity to go to the high schools, the middle schools, and the elementary schools, to build positive relationships with all students across every grade."
"I understand the complexity and concerns associated with the police," Deeney said. "There are many police officers I have worked with who serve our community in a way that is caring, compassionate, and adds to the sense of safety and security rather than fear and distrust. Corporal Tibbs is present almost every day and I encourage students to ask him about his work so that they can learn about the ways police support our community—often behind the scenes." 
"What I love here about RM is that there's a lot of students here that embrace the presence of law enforcement. I enjoy the school, and the teachers and staff here," Tibbs said. "I think that having us here is a positive thing." After the interview, he was promptly approached by familiar RM students who had been waiting to chat with him before class started.
About the Contributors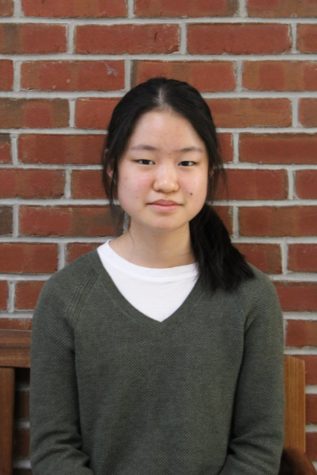 Hannah Lee, News Editor



Hannah Lee is a senior in her fourth year for The Tide, this time as a News Editor. She has written for The Tide's news section for three years....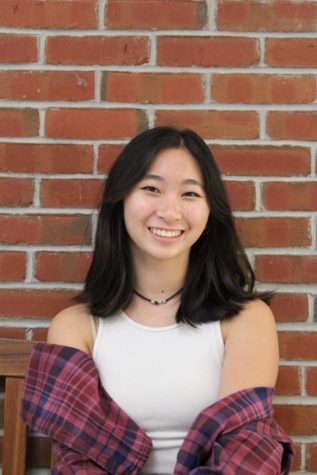 Samantha Wu, Editor-In-Chief
Samantha Wu is thrilled to spend her senior year as Editor-In-Chief of The Tide, after three years as editor and COVID beat reporter for the News section....