Board of Education lifts mask mandate
The indoor mask mandate was lifted in public schools across Montgomery County at Tuesday's Board of Education Business meeting. It was passed through a unanimous vote, with immediate effect. The decision follows weeks of discourse within the MCPS community. 
Mask wearing is now up to the individual- student and staff discretion. Two weeks prior, the Maryland Board of Education lifted the statewide mandate, maintaining that school districts had the option to keep the mandate. Montgomery County, the largest school district in the state, was the last district to continue the mask requirement. 
The meeting on Tuesday reflected community tensions between those desiring a continuation of the mask mandate to ensure the well-being of students and staff, while others pushing for a return to a semblance of normalcy. The final decision cited the Center for Disease Control and Prevention's update to mask requirements, in which universal masking is required in areas of high risk transmission. In low risk areas, such as MCPS schools, masks can be removed indoors.
Several meeting attendees were condemned for disrespect to student and parent testimonies supporting a continued mask mandate in schools. 
"This board would like to remind our community that the decision to wear or remove a mask is an individual and very personal one," Montgomery County Board of Education President Brenda Wolff said. MCPS recently launched the "On or Off, It's Just Me" campaign to further the notion of community respect towards others in their decision making. 
"…On or Off, It's Just Me is a reminder that wearing masks may be an individual choice and we must respect each other's choices," MCPS said in a community update.
About the Contributor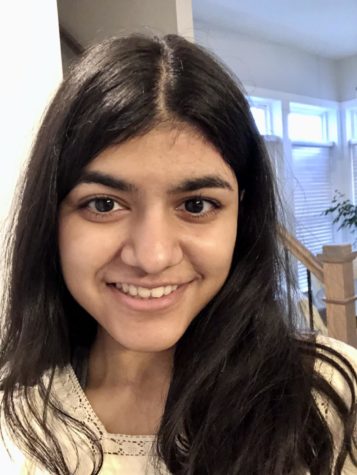 Avani Ambardekar, Assistant News Editor
Avani Ambardekar has served as Assistant News Editor since junior year and is looking forward to spending another year with the News section. In her free...