SATs will transition to virtual by 2024
Standardized tests like the ACT and SAT have arguably been one of the most influential and stress-inducing factors in the college application process for high school students. But over time, as the COVID-19 pandemic has brought unforeseen changes to the education system and college requirements for these tests have faded, the traditional paper and pencil format of testing is soon to be eliminated.  
During the past few years, increasing numbers of universities across the nation took steps to remove mandatory test scores, because many students couldn't access safe in-person testing location during the pandemic. A FairTest poll revealed that around 80% of bachelor-degree granting colleges did not require SAT or ACT scores from students applying to enroll in 2022.
In late January, the College Board announced that the SAT will be changing to a new online format by 2024, which will mainly affect current freshman- students in the class of 2025 and beyond. The College Board reasoned that this format would be a better option because it is generally more accessible, easier to manage, and scores would arrive quicker. 
Although the digital version of the SAT retains the original multiple choice sections and scoring on a scale of 1600, it will be taken on an electronic device in proctored settings, last only two hours, contain shorter readings, and allow usage of calculators for the entire math section.
"Aside from being shorter, the problems, specifically math, may be harder and more logical in order to justify the addition of calculators and to discourage cheating," freshman Chaiwey Chen said.
Students at RM have mixed opinions about the shift. "I feel like the test transitioning to virtual is definitely welcome, being able to process scores faster and with hopefully less human error is always a great thing," junior Vincent Tsai said. "However, I worry about those who aren't familiar with computers; the test is already so biased towards higher income families that I think a paper test should still be an option."
According to an article on USA Today, the new SAT will also rely on adaptive testing, in which the test adjusts based on how the student answers in order to minimize time spent on questions that are either too difficult or too easy, although there is some debate about the accountability of this method.
"I do not trust the technicians at College Board to design and create a system that will be fair to all who take the test," Tsai said, "Just look at MAP, some people score lower on a certain section just because they didn't get as many questions from that category."
As more factors come into play, the future of standardized tests is still uncertain.
About the Contributors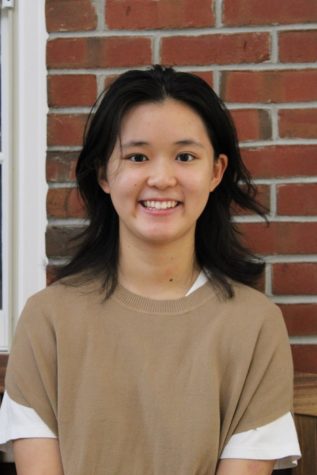 Claire Yu, News Editor
Junior Claire Yu has spent two years as a News writer for The Tide, and is thrilled to work as one of the News editors this year. Her favorite aspect of...