County increases substitute salaries
Go to library. Go to auditorium. This was what some Richard Montgomery students saw posted on doors as they arrived at staffless classrooms in the weeks following winter break.
"The number of sub jobs increased greatly during the pandemic because many people didn't feel comfortable returning to the buildings," RM substitute teacher Michael Kellinger said. It had greatly increased following the Omicron surge, but without enough substitutes to fill them: on the Wednesday following winter break, there were 1,615 teacher vacancies and only a quarter of them received substitutes. Finally pushed to a breaking point, MCPS and its teachers union signed a Memorandum of Understanding on Jan. 13 which would increase substitute salaries. 
"MCPS considers this an important step in securing the substitutes needed for schools," the county said in a press release. "The district will continue to employ a number of innovative and unique strategies to address staffing shortages that pose particular operational challenges across employee groups."
The pay has increased by $1.46 for short-term certified substitutes to $21.43 an hour, and by $2.26 to $30.71 an hour for long-term certified substitutes. Those who give up scheduled planning periods earn an additional $40. The district can also identify up to five days where staff shortages are higher than normal, and pay certified substitutes $60 more on these days. The memorandum also guarantees to provide substitutes with a KN-95 mask as well as a rapid test whenever they are being distributed to regular staff. 
Howard County Public Schools and DC County Public Schools have taken similar measures. In addition, both DC and Frederick County Public Schools have been working with universities to hold job fairs in hopes of hiring college students as substitutes. 
How significant will these measures be? "The pay increase of 1.5 percent is not much of a raise,"  Mr. Kellinger said. "The union is trying to increase the percentage to 8 percent."
"I think it's important to increase wages, although I know that Montgomery County's on the higher end compared to other school systems in the United States," RM long-term substitute Kirsten Romm said. 
The pandemic has also drastically changed substitute teaching as a whole, in many aspects making it more difficult. "Being a sub last year was very different when the system was virtual," Mr. Kellinger said. "It was difficult learning all the technology."
For Mrs. Romm, this digitalization drained out the interactive element that she enjoyed substitute teaching for. "I used to really enjoy doing a lot of the teaching, but now because either the teacher has put it onto Canvas or you don't have the technology to do it, you're just sort of sitting in class making sure that the kids are okay," she said. 
COVID has also made the process of becoming a substitute more difficult: it was already a rigorous one, involving background checks and numerous professional development classes. But the continued lack of incentives have kept many from coming back to renew their certifications. 
"From what I understand, because of COVID, many people didn't substitute during the 18 months that they lost their abilities. They had to go back through and redo the process, and that takes a long time. A lot of people didn't go back, because they're either intimidated by the technology or they're intimidated about being in a school with COVID, so we've lost a lot," Mrs. Romm said. 
All in all, substitute teaching is a difficult job. "[Substitution] has always been a low paying job," Mr. Kellinger said. Mrs. Romm believes that gaining more substitutes will require not just an increased salary, but increased benefits. "I don't think you're going to get people long-term who are going to want to do the job without any benefits attached to it, even if the wages are higher," she said. 
A lack of guaranteed work is also a major obstacle for substitutes. "I think it's a really good idea for every school to employ a certain amount of substitutes full time, but I don't know if that'll ever happen. But it'd be nice, and they'd probably be guaranteed work," Mrs. Romm said, "because I know on average, we've had anywhere between 10 and 19 teachers out a time, so if you were a full time sub at Richard Montgomery, you would probably be guaranteed to have work everyday." 
The pandemic has brought attention to the future of substitution, and this salary increase is a small first step towards the goals of teacher advocates.
About the Contributors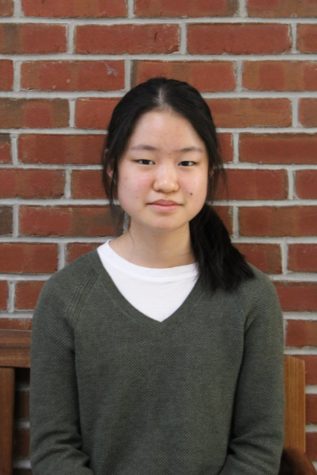 Hannah Lee, News Editor



Hannah Lee is a senior in her fourth year for The Tide, this time as a News Editor. She has written for The Tide's news section for three years....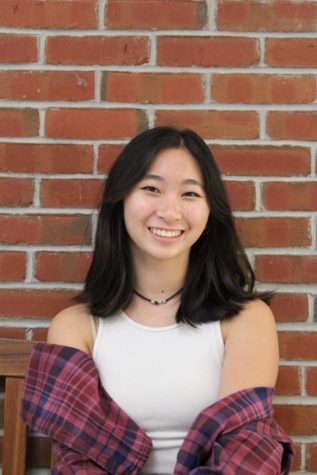 Samantha Wu, Editor-In-Chief
Samantha Wu is thrilled to spend her senior year as Editor-In-Chief of The Tide, after three years as editor and COVID beat reporter for the News section....