MCPS faces staffing shortages
The pandemic has impacted several job fields—one of the most prominent being public education. According to WUSA9, in Montgomery County alone there is a current shortage of around 240 teachers and 60 classroom support positions. Teacher stress and the impacts of the pandemic on colleges have caused the majority of this drop, thwarting the abilities of students to graduate in a timely manner. 
A lack of substitutes has compelled many teachers to miss out on their instructional planning periods to cover classes. "I've been called to cover classes three times this quarter, which isn't too much, but before, it would be zero times a quarter," English teacher David M. Dumas said. 
According to WJLA , teachers find it difficult to have uninterrupted lunch periods as mandated by state law due to the increase in classes needed to be covered. This causes them to miss planning times to prepare lessons for their students, leading to working overtime and burnout.
Many other educators feel the same way. On Tuesday, Oct. 26 in Rockville, several MCPS educators gathered outside of the district's headquarters for the Montgomery County Education Association (MCEA) Car and Picket Rally to protest how heavily this shortage has impacted their ability to do their jobs.
Science teacher Karl Kovacs said that the shortage has left him covering a significantly larger classload, which is taking away from his planning periods. "Time is the greatest gift a teacher can give a student. Similarly, time is the greatest gift MCPS can give a teacher," he said. 
Many educators demand that the district restore instructional preparation time and duty-free lunch periods, as mandated by the state. With the consideration of the staffing shortage and the necessity of filling in for other teachers at times, they demand compensation for their missed planning and lunch periods at the least and collaboration with those working on the frontlines of this issue.
As a response, the school board unanimously voted on employee compensation to show gratitude to the staff. According to the Bethesda Magazine, the compensation consists of the following: a 1.5% pay increase cost-of-living adjustment for all salaries starting January 29, 2022, an "incentive payment" of $1,100 for all employees on October 15, and a $1,100 payment, of which $110 is given per month, for the number of remaining months in the fiscal calendar they are expected to be employed for 10+ work days between Oct. 16 and Feb. 1. In addition, step increases will be given to all those eligible this 2021-22 year on March 12, 2022, or on the date of actual eligibility
Richard Montgomery has also engineered some of its own solutions, one of the most prominent being "Rocket Refresh", occurring every other Wednesday. Teachers are not allowed to teach new material nor assign any work due that day. "Rocket Refresh is brilliant; it gives us more time," Dr. Kovacs said, recognizing the school's efforts in providing not only students, but also teachers extra time to catch up on work. "I still have time for duty-free lunches, so students can come in for additional help," math teacher Emily Liang said, demonstrating how effectively the school has handled the shortage for the betterment of both students and teachers.
However, the staffing shortage is still an ever present problem—one that can only be solved with more teachers, substitute teachers, paraeducators, and other vital  staff. "To any adults reading this article, if you are interested in becoming a substitute, please apply now," Mr. Dumas said. A greater supply of staff can enable teachers to effectively cover classes and have the time to plan for them, giving them back their lost time and reducing their burden.
View Comments (1)
About the Contributors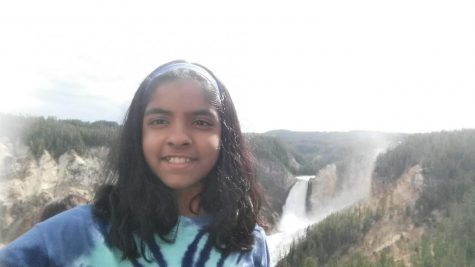 Akshya Mahadevan



Akshya Mahadevan is a sophomore at Richard Montgomery High School. She is very excited to be writing for the RM Tide this year! In her free time,...
Claire Yu, News Writer
Claire is currently a sophomore at Richard Montgomery High School. She is excited to continue as a News Writer on the Tide this year! In her free time,...