Budget cuts leave mental health departments understaffed
Mental health has been a recurring issue in the lives of many MCPS students, teachers, and staff, especially heightened by the COVID-19 pandemic. One in every six U.S. youths aged 6 to 19 experience a mental health disorder each year, as stated by the National Alliance on Mental Illness. The prospect of schools being able to prioritize and provide enough funding for these matters is constantly debated among community members. 
Late last year, the Board of Education (BOE) and Montgomery County Council began planning the FY 2023 Operating Budget for MCPS. A work session was held on February 14 to discuss the budget, and a hearing for the operating budget was held on February 22.
At the hearing, various MCPS students urged for more mental health resources to be highlighted in the new operating budget.
"The primary role of a school system should always be to support students; support students in their academics, in their extracurriculars, and in their physical and mental health," Walt Whitman High School junior and SMOB finalist Arvin Kim said in his speech. "So in the face of a mental health crisis in our county, we must choose the absolutism of the wellness of our students, the health of our students, and the lives of our students."
The current FY 2023 Operating Budget plans to include allocations for student enrollment, new schools and additional space, employee salaries and benefits, inflation and rate changes, grants and enterprises, accelerators for key bodies of work, and more. There does not seem to be a clear reason why mental health is not a priority in the plans.
Although the county seems to be considering providing tele-health counselor resources, MCPS is "looking to eliminate 37 teacher positions, 2.1 counselor positions, and one social worker, among other staffing adjustments" in the budget, according to an article on WJLA. This indicates a decrease in support for both in-person counselors and mental health materials next fiscal year.  
Many RM students believe that these cuts will do nothing but make the situation worse than it already is; they feel that MCPS has historically not been involved much with mental health. 
"MCPS didn't have any mental health resources in the first place," sophomore Carolyn Conner said. 
"Most counselors do not have extensive mental health training, while it's more than like the teachers, and I believe more than like psychiatric technicians, it's still much less than a therapist or psychologist," sophomore Grace Volchok said. "Limiting mental health resources is only going to make more problems for MCPS both now and down the line."
Former Magruder High School counselor and current candidate for the BOE District 3 Member Julie Yang has repeatedly emphasized the importance of mental health in her campaign. Yang, who is a mother of an MCPS graduate and MCPS high school senior, feels quite disappointed with this announcement.
"MCPS needs to switch from having a crisis mentality to having a real, well-funded, in-the-budget mental health agenda," Yang said. "We need to get away from the current practice of patchwork solutions and last-minute funding requests." 
In addition, Yang feels that the BOE Special Populations Committee, which works to fill the needs of MCPS students, should add mental health onto its agenda of issues. She supports the idea of having tele-health services and student mental health peer groups.  "As an educator, I am always interested in nurturing student initiatives," she said.
Overall, the future of the county is on edge with the likely diminishment of counseling and mental health services in the upcoming year. The Montgomery County Council will hold more public hearings and discussions on the proposed operating budget. The final FY 2023 budget is to be adopted no later than June 1. 
About the Contributor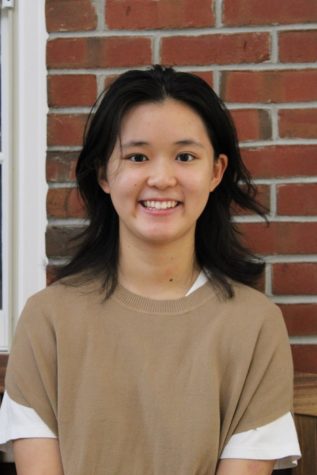 Claire Yu, News Editor
Junior Claire Yu has spent two years as a News writer for The Tide, and is thrilled to work as one of the News editors this year. Her favorite aspect of...