RM students host Ukrainian refugee fundraiser
Over the past two months, millions of refugees have escaped Ukraine, seeking safety from Russian attacks on their country. According to an article from CNN, an estimated 3 million refugees have fled Ukraine following Russia's invasion on February 24, and this number is likely to continue growing as threats towards civilians become more severe.
Along with being victims of and witnesses to extreme acts of violence in Ukraine, coping with the stress of war, and facing separation from family members, many Ukrainians seeking refuge from the attacks in their country have also endured hunger due to major food shortages. Even as volunteers and governments attempt to feed refugees, the destruction of warehouses, roads, and methods of transport by bombs and attacks have made it difficult for both Ukranians and outside countries to access food. As the number of Ukrainians seeking refuge rapidly increases and food becomes scarcer, this issue is escalating in size.
"We are lucky to attend a school with a strong emphasis on global education, and I feel that part of that privilege comes with a responsibility to help those in need," senior and SGA elections coordinator Zain Ahmad said.
To address these issues, RM students organized a school-wide fundraiser to help efforts to aid those experiencing hunger while seeking safety from Russian attacks. The fundraiser was started by the SGA in support of the World Central Kitchen, local chef José Andrés' organization, which is currently positioned in Poland in efforts to provide those displaced by the war in Ukraine with free meals. 
From March 7-11, student volunteers were positioned on Main Street during lunch to collect funds to go towards these meals for refugees– giving up their own lunch time for the possibility that, through student donations, Ukrainian refugees would be able to have food.
 "Many of us are living with the privilege of going to bed with a full stomach, three meals a day, and not having to worry that our families survive the day,"  said freshman and SGA member Elani Bui, who was among the students volunteering for the fundraiser. "A time comes where other people need to look out for their fellow members of society. That time is now."
By the end of the fundraiser, the SGA managed to raise a total of $1463 in donations, which will go directly towards the World Central Kitchen.
"It's important for everyone to get involved with aiding Ukraine in order to better understand the value of community service and to emphasize global education," said Ahmad. "I hope that this fundraiser will serve as a teaching moment to those who participated, and also those who didn't, that small actions help create a bigger impact and therefore everyone has the opportunity to create a positive impact for those most in need."
About the Contributors
Erica Saulsbury, News Writer
Erica Saulsbury is a freshman at Richard Montgomery HS and is super excited to work on the news section of the Tide this school year! In her free time,...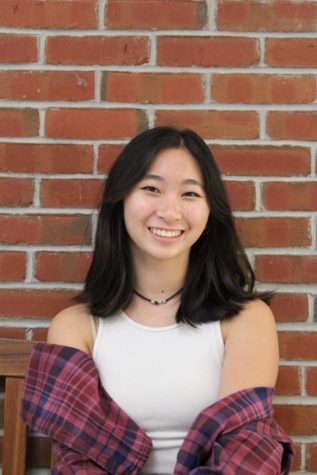 Samantha Wu, Editor-In-Chief
Samantha Wu is thrilled to spend her senior year as Editor-In-Chief of The Tide, after three years as editor and COVID beat reporter for the News section....