One month later- RM reflects on optional masking policy
The indoor mask mandate was lifted in public schools across Montgomery County on March 8, following weeks of discourse within the county. Following the decision, mask-wearing was up to individual discretion, expressed through the Board of Education campaign: "On or Off, It's Just Me."
The decision reflected community tensions between those desiring a continuation of the mask mandate to ensure the well-being of students and staff, while others pushing for a return to a semblance of normalcy. 
Several meeting attendees were condemned for disrespect to student and parent testimonies supporting a continued mask mandate in schools. Parents, some sporting American flags, had their children testify, and Board members had to remind speakers to pull their masks up. At one point, security members had to intervene or turn off the microphones, as testifiers in favor of dropping the mandate went over their allotted time.
After boos and laughter from the crowd, Board of Education president Brenda Wolff and Board of Education member Lynne Harris both turned to address the crowd, threatening to clear the room.
Immediately after the decision, many students and teachers in the RM community took advantage of the no-mask policy. The community had mixed reactions. "I am not glad the mandate got dropped," junior Sarah Lavan said. "I think [wearing a mask] is a universal sign of respect to people who are immunocompromised."
Since the mandate was dropped, the emergence of new COVID variants have put health officials on alert. "When we lifted it, I said at that time, that we have to continue to monitor circumstances," Superintendent Dr. Monifa McKnight said. "We could possibly have to return, of course we're watching what's happening with the new variant in Asia and Britain, and we will continue to work with the Department of Health and Human Services so if there's something that could harm our community and we need to return to that, we will do that."
"I feel that it's created a sense of division among the students, it's become a very much us versus them kind of environment with tension between people that don't and do wear masks," junior Pacifico Murphy said. "The school should encourage respecting people's opinions and discourage bullying."
County administrators launched the "On or Off, It's Just Me" campaign to further the notion of community respect towards others in their decision-making. Within the school, teachers have emphasized the importance of personal choice in mask-wearing. "We're following CDC recommendations and while I personally choose to wear my mask, it makes sense to give students the opportunity to wear or not wear it," junior and schoolwide SGA Vice President Jake Lee said.
"This board would like to remind our community that the decision to wear or remove a mask is an individual and very personal one," Ms. Wolff said.
Large portions of the RM community continued to wear masks even after the decision was made. "I think it's about 80% of students wearing masks, but as people see other people not wearing masks, that number will go down over time," Murphy said. "I would say in my classes around 90% of students are still wearing masks, only 1 or 2 kids aren't that I see," Lee said. "A lot of teachers aren't."
Some teachers felt that masking hindered face-to-face interactions, and by extension, teaching ability. "With dropping case numbers, not only just locally but nationwide, I think it was time to make that decision," Physics teacher Michael Willard said. "I thought that wearing a mask, I was never quite sure of just facial communication and body language, with myself or from students, so I was kind of happy to let it drop."
Some students felt that wearing masks was important for schoolwide safety. "I still wear my mask because, even though I am not at risk, it doesn't hurt me to wear it but it makes other people feel more comfortable," Lavan said. "I still feel safe because most of my peers still wear masks in comparison to the minority who don't," Murphy said.
"On or Off, It's Just Me is a reminder that wearing masks may be an individual choice and we must respect each other's choices," MCPS said in a community update.
"After we lifted the mask mandate, it has been wonderful to be out in schools, and I think students and staff are really respecting it," Dr. McKnight said.
About the Contributors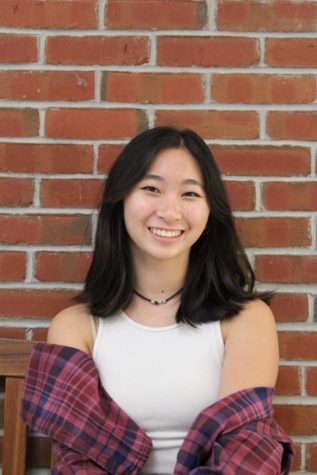 Samantha Wu, Editor-In-Chief
Samantha Wu is thrilled to spend her senior year as Editor-In-Chief of The Tide, after three years as editor and COVID beat reporter for the News section....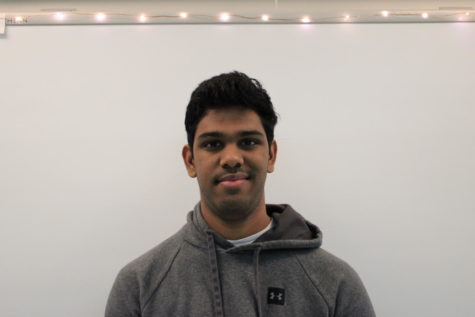 Nirav Akkanapragada, News Writer
Nirav Akkanapragada is a sophomore and excited for his second year in The Tide, this time as a News Writer. Previously, he had been a Sports Writer and...