Trucks in red, white and blue: the People's Convoy passes through Hagerstown
Protesting against all pandemic-related restrictions truckers sporting flags and slogans for freedom have been crowding highways across America in a procession dubbed the "People's Convoy." Since Feb. 23, the convoy has traveled to locations with controversial mask and vaccine mandates and gained new members, now numbering over a thousand vehicles, according to the Washington Post.
The procession was inspired by a Canadian movement, dubbed the "Freedom Convoy," where protesters and trucks occupied and blockaded the streets of Ottawa for several weeks back in January. Originating in California, the movement arrived in Hagerstown, Md., in March, and has gained traction around the country. 
"I think that's crazy because I think we should wear masks. Even if it's optional right now, I think we still need to wear them," junior Fitia Ratsirarson said. 
In a "Trucker's Declaration" reminiscent of the preamble of the Constitution, the Convoy states: "We the People of the United States, in Order to restore our once perfect Union, [and] re-establish Justice […] do ordain and establish the restoration movement of The People's Convoy for the United States of America."
The Convoy arrived in Maryland on March 5 to establish the Hagerstown Speedway as a base of operations, with some supporters cheering and waving American flags in support. Local delegate to the Maryland Legislature Neil Parrott (Rep.) came out to offer bottled water to the truckers. As hundreds of trucks began looping around the speedway in the following days, some sympathizers drove hours to come to watch the protest.  
"I want to get across to people that this isn't political," Christian Stubits, a trucker at Hagerstown, told Herald Mail. "This isn't a left or right issue. This is a real people issue. It doesn't matter your race, it doesn't matter your religion, your freedom's freedom." 
Similarly to what Stubits said, the People's Convoy establishes a largely nonpartisan, inclusive face in its 'Who We Are' section. "We are truckers, moms, students, nurses… fathers, mothers, sisters, brothers, married, single, divorced, separated, gay, straight. We are Black, White, Asian, Native America. We are immigrants, natives: We are citizens of the free world," their website reads. 
While many RM students were unaware of the Convoy and its message, some opposed its mission. "First of all, I'm just inclined to be against any anti-masking sentiment, because it's just stupid," senior Kalpana Iyer said. Noting the above excerpt, she said, "Having the 'Who We Are,' having every single group of people, isn't going to make people stick around. Just because you have a minority in your group, doesn't mean that your group is automatically inclusive." Montgomery County as a whole and RM in particular have high concentrations of progressive ideologies and Democratic party alignments,  with over four times as many locals voting Democratic than Republican, at 78.6 percent compared to 19 percent, in the most recent presidential election. In comparison, Hagerstown is moderately conservative, according to data from VoteWord.
While the movement has a slogan of unity, some participants have shown strong right-wing sentiments. Truckers in Hagerstown expressed concern over the QAnon conspiracy theory and the 'rigging' of the 2020 elections against former president Donald Trump. According to The New York Times, some trucks' banners include symbols of the Three Percenters—a far-right anti-government militia group—and men in Proud Boys' attire have been seen around truck campsites. 
Masking has long been a symbol of excessive government power among many Republicans. "I think people who just don't want to wear a mask because of 'American values' they have in their head are selfish, especially because of immunocompromised people, who will suffer if you don't put on a mask. And anti-maskers tend to also be unvaccinated, so if you're not wearing a mask you can hurt a lot of people," Iyer said.
The People's Convoy began primarily as a protest against mask mandates. But now that all states have dropped their mask mandates, it has focused more on protesting the government's invoking of emergency powers. On Feb. 18, 2022, President Biden announced he would continue the national emergency declared on March 13, 2020 when the pandemic first began, because it "continues to cause significant risk." Republicans in the Senate have tried to terminate this, but it is likely to face a veto from the White House. The convoyers were successful in meeting with some DC lawmakers, including senators Ted Cruz and Ron Johnson.
Following its arrival in Hagerstown, the Convoy was been very active in the DC area. On Friday, March 18, it crowded Interstates 395 and 695, and traffic jams stretched into Virginia. Police implemented exit closures to regulate traffic and issued an alert telling commuters to expect delays. Although Convoy spokesperson Maureen Steele has said that trucks would not enter DC itself, some trucks were seen in the city. Security officials in DC were prepared to respond to disruptions, according to ABC 13 News.
The convoy left the capital for California on Thursday, March 31,  for a ten-day trek to protest new COVID legislature in the Golden State.
About the Contributor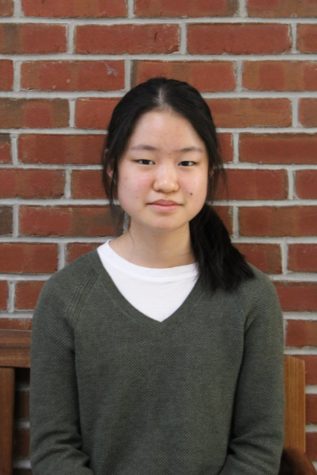 Hannah Lee, News Editor



Hannah Lee is a senior in her fourth year for The Tide, this time as a News Editor. She has written for The Tide's news section for three years....