MCPS schools snowed in
January 3, 2022 was set to be the first day back from winter break for Montgomery County Public School (MCPS) students. However, the weather had other plans.
Due to several inches of snow and icy conditions, schools were closed January 3-4. Students returned January 5, following a two hour delay schedule. 
MCPS follows strict criteria in deciding whether or not to call a snow day. The school system refers to many sources such as The National Weather Service and Accu-Weather, accompanied by inspection of roads, school driveways, and sidewalks throughout the county, in order to make an informed decision.
According to the MCPS Emergency Closure page, MCPS must announce closures or two hour delays by 5 am, so the decision can be announced through MCPS emergency information sources and additional media. 
MCPS is required to hold 180 days of school instruction per school year. To account for the possibility of emergency closure, the county schedules more days than needed. The snow days following winter break raise questions among students, staff, and parents as to whether or not these snow days were partially motivated by staff and substitute shortages.
As of December 21, there were 267 COVID-19 cases among MCPS staff, prior to the statewide post-holiday spike in COVID-19 cases. During winter break, December 23, 2021 to January 5, 2022, 10,244 COVID-19 cases were reported among students and staff across the county. 
"I feel that the snow days that followed winter break were possibly due to COVID-19 and staffing shortages," freshman Tiffany Liao said. "And because of this, I do not understand why the county did not just go virtual the week after winter break." 
Due to the ever increasing amount of positive cases, schools throughout the county have had to deal with staffing shortages given the requirements by the county, including a 10 days isolation period following a positive COVID-19 test.
"We have staff members who have stepped in a number of different positions to help support the teaching and learning that needs to take place for students if something happened with a teacher who can not be there," Interim Superintendent Monifa Mcknight said in an interview with WUSA9. 
Staffing shortages have led to teachers having to fill in for other classes, often not regarding the subjects they teach. The constant demand for teachers to fill in for other classes have left many of the teachers feeling fatigued and overworked. Some classes at Richard Montgomery are asked to report to the auditorium when there is no teacher available.
"I've had a lot of missing teachers. When we get to the classroom sometimes there is a sign on the door that tells us if we need to go to the auditorium," freshman Mia Kee said. "I do think I am losing a lot of learning days I have subs because we are doing a lot of repetitive assignments that we had already been working on and there is little new learning."
The county is also seeing shortages outside of teachers. During the first week back to school after winter break, more than 92 bus routes were canceled, leaving students astray.
In a community newsletter, MCPS said, "we encourage parents and caregivers on an affected route, to transport their children to and from school. All student absences due to canceled bus routes will be excused."
About the Contributors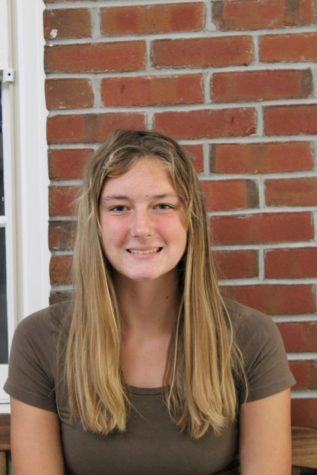 Shelby Roth, Sports Editor
Sophomore Shelby Roth is excited to start her second year on the Tide, this time as Sports Editor. She has previously written for the news section, and...
Avani Ambardekar, Assistant News Editor
Avani Ambardekar has served as Assistant News Editor since junior year and is looking forward to spending another year with the News section. In her free...