RM unrolls Rocket Refresh and new advisory schedule
After hearing the positive feedback towards last year's weekly C Day from students and staff, the administration team made the decision to implement Rocket Refresh days this year, which hold a similar purpose to their C Day prototype.
Rocket Refresh occurs roughly four times per quarter and its schedule was strategically placed around interims, near the end of the quarter.
During the summer, ninth grade administrator Scott Durbin worked with the Instructional Leadership Team and a committee of ten other staff members to plan Rocket Refresh. Staff were informed of the new schedule change during pre-service.
"We wanted to keep the spirit of C Days without shutting down classes for the whole day," Mr. Durbin said. "[Rocket Refresh is] a pause — let's not do anything new today and catch up to where we should be." 
Many students feel that Rocket Refresh is a much-needed asset to their busy schedules. "Transitioning from online learning to in-person learning will take me some time to get used to," senior Gloria Moudou said. "On these days, I could talk to teachers or peers about things that I may be confused about, want to review, or am simply curious about, all without worrying about taking up too much class time during a structured lesson." 
Freshman Nhi Le shared a similar view. "I was able to get a lot of work done today and I was able to do a retake, which was great," she said.  "I also didn't have that much work assigned in my classes which was relieving." 
Another schedule change invoked this year is advisory following third period. 
"Advisory is held every single week on Wednesday and really, it's a place to check off things that are interruptions to the school day normally," Mr. Durbin said. 
The slideshow presentation shown on advisory day is curated by around 15 staff members who plan out advisory lessons that are important based on the calendar. At the end of September, for example, there was a lesson on Hispanic Heritage Month. 
"We just fill in what we think is needed on the calendar and then we reach out to folks that are experts to help develop lessons," Mr. Durbin said. To receive more staff and student creations of lessons, the committee reached out to LGBTQ+ teacher Ms. Furman and her students to create a presentation on gender sexuality. 
The seemingly random placement of advisory has a purpose. 
"If you made it at the very beginning of the day, the worry is folks would not come to the advisory since it's not part of their regular schedule, or if you put it before or right after lunch, you'll run into people trying to get out of the building or show up late," Mr. Durbin said. "So third period is the time where you're book ended with classes, so you should be in the building and go to advisory after third period." 
After the end of first semester, staff and students will provide feedback on Rocket Refresh; the evaluation will provide guidance for how Rocket Refresh should look in second semester.
But for now, the majority of students and staff are satisfied.  "Rocket Refresh is a good idea and it should happen more often, especially since we are getting tons of work and quizzes," Le said. "It's a good opportunity for us to work on our academics and on ourselves."
About the Contributors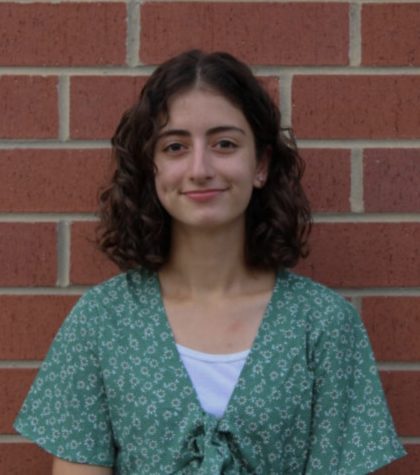 Davi Jacobs, Editor in Chief
Davi Jacobs is a senior and has been actively contributing to The Tide since her freshman year. In addition to reading and writing, she likes exercising...