County officials consider reinstating mask mandate
Montgomery County's indoor mask mandate will not be reinstated, following a unanimous decision by the County Council on Nov. 2. 
The mandate, which required that all persons over the age of two wear face coverings indoors, was rescinded on Thursday, Oct. 28 following a drop in COVID-19 transmission levels from "substantial" to "moderate." Per CDC guidelines, "substantial" transmission is defined as 50.00-99.99 new cases per 100,000 persons over a seven-day period, while case numbers from 10.00-49.99 per 100,000 are defined as "moderate" transmission. 
As of Saturday, Oct. 30, however, the seven-day average was reported as "substantial" at 50.6 new cases per 100,000,  leading to immediate action to reinstate the requirements only two days after it had been dropped. Regulations at the time stipulated that the mandate would be revoked only after seven days of "moderate" transmission, and would be reinstated after even one day of "substantial" transmission.
However, the County Council, acting as the Board of Health, quickly amended the mask regulations to raise the threshold of reinstatement to seven consecutive days of "substantial" transmission, rather than just one—thereby averting the revival of the mandate. Furthermore, another amendment to the regulation stipulates that the indoor mask mandate will be removed permanently once 85 percent or more of the county's total population is fully vaccinated. 
Nonetheless, masks are still required in several locales. In accordance with the state Department of Education, all individuals must continue to wear face coverings while inside MCPS facilities. Furthermore, both the City of Rockville and the City of Gaithersburg require masks to be worn while inside their facilities, and Montgomery College has put in place similar requirements.
Face coverings must also be worn on all public transportation in compliance with federal requirements, because of the typical crowding and high volume of passengers. Currently, the Transportation Security Administration has set the mandate—which encompasses airports, airplanes, buses, and rail systems—to expire on Jan. 18, 2022. 
In addition to the aforementioned requirements, all businesses and organizations retain the right to require customers or visitors to wear face coverings in their establishments.
As of Friday, Nov. 5, 77.7 percent of Montgomery County's population has been fully vaccinated, with 86.5 percent of the population having received at least one dose, according to the CDC's COVID-19 dashboard. The seven-day average stands at 49.49 cases per 100,000, placing the county in "moderate" transmission.
About the Contributor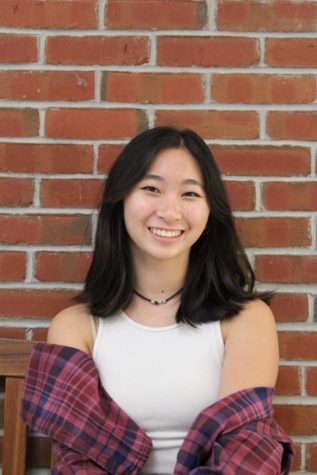 Samantha Wu, Editor-In-Chief
Samantha Wu is thrilled to spend her senior year as Editor-In-Chief of The Tide, after three years as editor and COVID beat reporter for the News section....