MCPS unrolls rapid COVID-19 testing
On Sept. 9, Montgomery County Public Schools (MCPS) announced that they will begin administering rapid COVID-19 tests. These tests are given to students who exhibit COVID-19 related symptoms during the school day. The rapid testing program came in response to the 1,000 COVID-19 cases that were reported from the first week of school, with the goal of mitigating the number of students who have to quarantine. 
All MCPS students who show symptoms are subject to rapid testing upon parental consent. MCPS has started the "Say Yes to Testing" campaign to encourage parents to allow their children to get tested. 
A test will be administered to a student when they are sent to the health room showing signs of potential COVID-19 symptoms. A school health nurse will then evaluate the student's symptoms and determine if a rapid test is necessary. If the test comes back negative, the student is allowed to return to class; if it is positive the student's parents will be contacted. 
"I am happy MCPS is conducting rapid testing in schools," Ann Kee, mother of a Richard Montgomery student, said. "While rapid testing is not the most accurate form of testing for COVID-19, I strongly believe regular testing of any kind is critical in curbing the spread of COVID-19 and ultimately keeping more children in school." 
In addition to the rapid testing program, MCPS also offers screening testing. In accordance with the Center of Disease Control and Prevention recommendation, MCPS randomly tests asymptomatic students to help prevent spread, even when symptoms may not be present. All students whose parents give consent are subject to random screening tests.
MCPS policy states that all unvaccinated students are required to quarantine if they are in close contact with another student who is showing symptoms of COVID-19. Students are required to stay home, regardless of testing status, for ten days or until the symptomatic student receives a negative test or alternative diagnosis. 
"I think it's a good idea (the rapid testing) since it offers quick results soon after someone shows symptoms of COVID-19," freshman Julia Chang said. "This helps since the results come much faster and it takes less time away from students' education."
The testing program is currently focused on elementary and middle school students as a majority of those students are unvaccinated. The test serves as a preventative measure in ensuring unvaccinated students are not unnecessarily sent into quarantine. 
In an interview with Bethesda Magazine, Montgomery County Executive Marc Elrich said, "Our youngest learners are in particular need of in-person interactions with educators. However, this is also the population of students who will be most impacted by the requirements to quarantine because our elementary students are not eligible for COVID-19 vaccinations."
MCPS reports they have requested 40,000 rapid tests from the Maryland Department of Health. Along with those tests, Elrich has reportedly pledged to purchase rapid tests to help ensure there are enough tests for all students when needed.
About the Contributor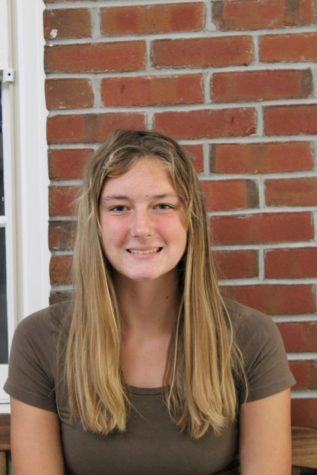 Shelby Roth, Sports Editor
Sophomore Shelby Roth is excited to start her second year on the Tide, this time as Sports Editor. She has previously written for the news section, and...