RM announces homecoming court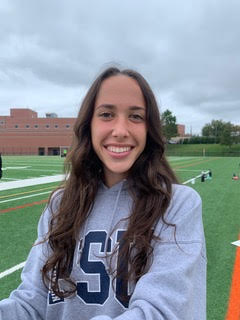 One of the major social events at RM is Homecoming, a school-wide celebration with various activities including its hallway decorations, spirit week, pep rally, football game, and dance. Along with these activities comes the annual tradition of selecting the new Homecoming Court, a group of seniors who are spotlighted as 'royal officials' throughout homecoming festivities.
A few weeks prior to Homecoming, seniors interested in being considered for Homecoming Court signed up through a Google Form to be listed as a candidate. Many saw this as an opportunity to interact more with the student community. "After being out of school for two years, I was excited to be back in the school community, and I was trying to participate in as many traditions as possible and make those memories," senior Victoria Koretsky said.
All seniors were then able to vote their peers for the Homecoming Court by submitting ballots to the Student Government Association (SGA), which was in charge of managing the entire voting process. Winners were determined by a relative majority vote; the 20 candidates who received the most ballots were chosen to be on the court. 
On October 5, the SGA announced the members of the Homecoming Court through a message on Canvas. The court this year consists of seniors Lulu August, Carolyn Lee, Hana O'Looney, Victoria Koretsky, Cori Freundlich, PJ Hayes, Nick Buckovich, Kyson Taylor, Leonardo Peele, Corrigan Peters, Lauren Campano, Madeline Lawrence, Kathleen Cole, Maria Coutoulakis, Terra Pickett, Daniella Mehlek-Dawveed, Eileen Chen, Feileen Li, Peampat Suphaphon, and Mirabella Funk.
Some of the winners were quite surprised by the results. "The morning the email was sent out and they announced it, I was ready to take the MISA," senior Carolyn Lee said. "My friends were literally saying something to me across the room…I heard 'shopping cart' three times before I walked closer and realized that they were saying something about Homecoming Court. So I was not expecting it at all."
After the Homecoming Court was finalized, a second round of voting occurred between October 6 and October 13 to decide Homecoming Royalty. This time, seniors could pick two members of the court they wanted to become royalty. 
Right before the Homecoming Game on October 15 against Walter Johnson, RM officially introduced its Homecoming Court and crowned two court members as Homecoming Royalty- Kyson Taylor and Lulu August- on the football field. At the Homecoming Dance the following day, the court performed dances in front of the crowd of students.
As the Homecoming Court members are all seniors, this will be their last Homecoming at RM. "Since it is my senior year, I sort of want to make sure that I do everything that I've always ever wanted to do," Lee said, "And I don't quite want senior year to end with any regrets."
About the Contributor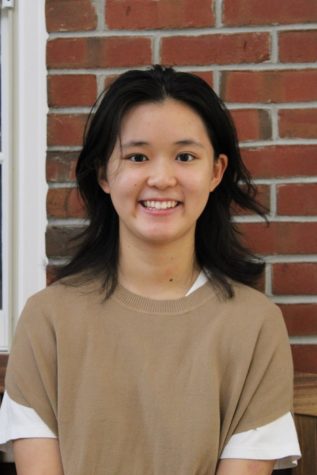 Claire Yu, News Editor
Junior Claire Yu has spent two years as a News writer for The Tide, and is thrilled to work as one of the News editors this year. Her favorite aspect of...