Students share memorable experiences studying abroad
Rina Levy
The thought of studying typically prompts images of worksheets and TI-84 calculators, but senior Rina Levy's study-abroad experience in the Fiji islands was anything but typical. For two weeks in late July and early August, Levy participated in a marine ecology and conservation program through an organization called Global Leadership Adventures.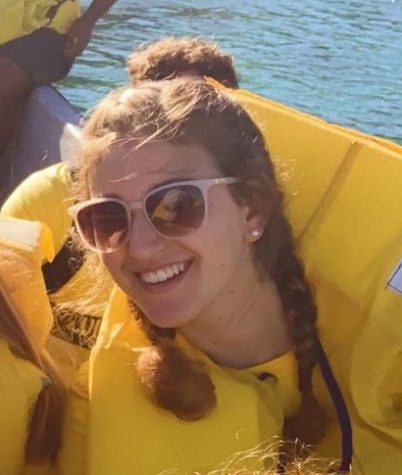 Global Leadership Adventures offers targeted study-abroad experiences to students, ranging from public-health initiatives to wildlife-conservation missions. After a rewarding experience in Costa Rica last year, Levy decided to work as an ambassador for the organization. Through her work, Levy received scholarship money to fund her trip to Fiji this summer.
The diverse ecosystems of Fiji's islands are home to the largest coral reef system in the Southwest Pacific, according to USA Today. These conditions made Fiji the perfect location for Levy to expand her interest in marine ecology. Levy's reef rescue mission included community initiatives such as reef surveys, where she collected data on the number of indicator species in certain reef sites, and planting mangroves, which filter out sediments that would otherwise fatally damage native coral reefs.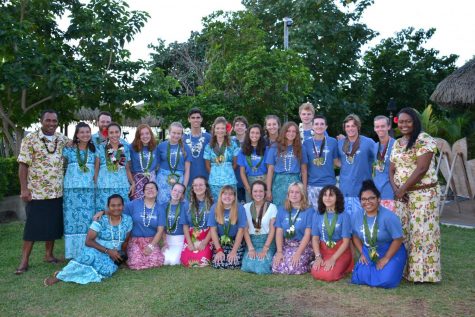 Levy's experience was both memorable and educational, and she encourages other students to consider studying abroad. "If you're uncomfortable with the idea, then you're doing something right," Levy said. She believes that getting out of one's comfort zone can pave the way for new experiences and growth, and ultimately make a meaningful impact on the world.
Kimberly Liu
When senior Kimberly Liu arrived in a foreign country this past June, she was surrounded by complete strangers and had little knowledge of the local language. It is not as crazy as it may sound: Liu was studying abroad in Brazil through a three-week activism program sponsored by the U.S. State Department.
This program, called U.S. Youth Ambassadors, allows high school students to gain leadership skills and global awareness by traveling abroad. Liu's trip to Brazil focused particularly on fostering understanding of social issues. After traveling to an impoverished community whose fishing trade was threatened by building construction and witnessing low literacy rates in a local boys and girls club, Liu was in disbelief.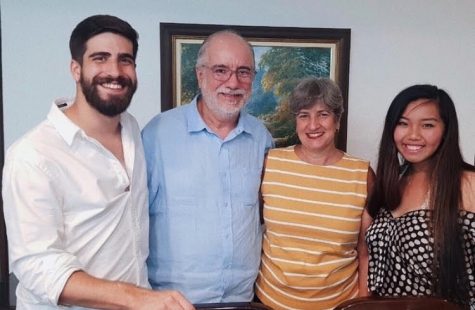 "When you're just looking at it in your own community, you don't see the full scope of the issue," Liu said. "Obviously, everyone knows poverty is something that exists around the world, but it's actually crazy, in Brazil, income inequality is so much more extreme than here."
Liu will use her experience in Brazil to lead a community-based initiative throughout the year. She is currently working on creating financial literacy seminars in Montgomery County. Liu hopes that these seminars will give low-income communities an additional resource towards financial stability.
While studying abroad in an unfamiliar group can feel daunting, Liu offers a new perspective. "I think it's important to realize when you're going abroad, it's not just you, you're with a group of other people who probably feel the same way as you, who are there to support you, so you're never going to really be alone," Liu said.
Uma Fox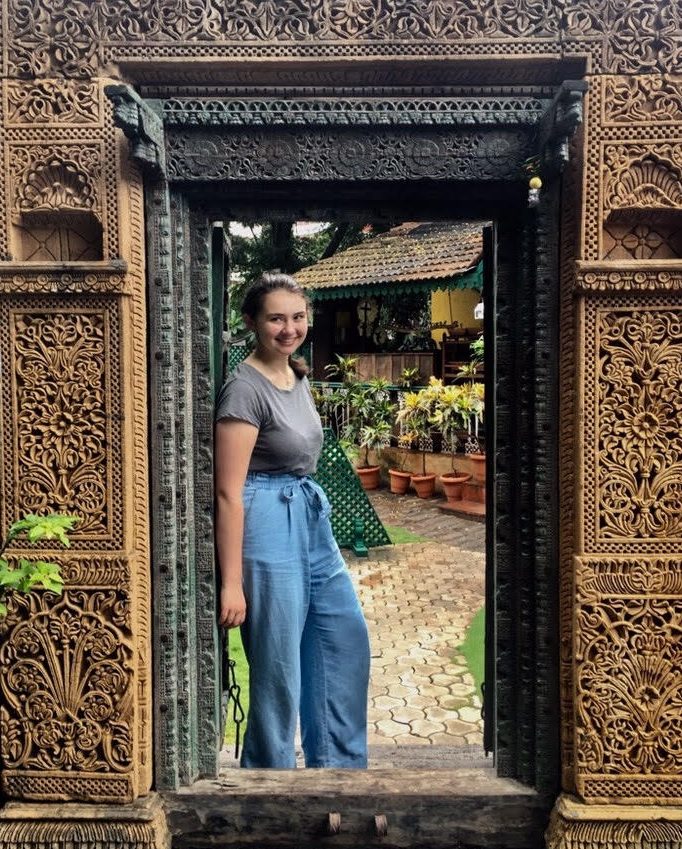 Have you ever wondered what it is like to study in a different country with little knowledge of the local language? That is exactly what sophomore Uma Fox did this summer when she studied abroad for six weeks in Pune, India. Fox discovered this opportunity through the National Security Language Initiative for Youth, a U.S. State Department program that provides fully-funded scholarships for students to study abroad.
Fox wanted to study abroad in India to learn more about her culture, broaden her language skills and gain new perspectives. She was also motivated by her interest in educational policy and human rights law, subjects she hopes to explore in the future.
Though she knew little of the language at first, each day at school she had to give a news presentation in Hindi, which quickly strengthened her knowledge of the tongue. "It has given me a new chance to explore language and explore both career paths and a different understanding of how my own culture is related to other cultures," Fox said.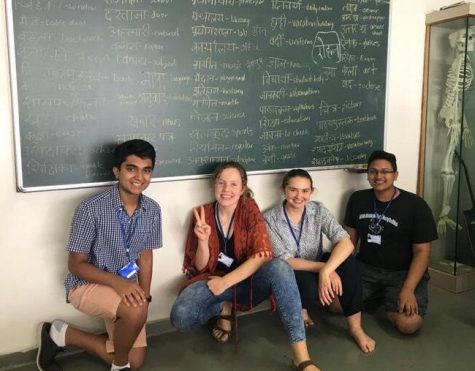 Although it was a big adjustment, Fox gained many strong assets from this experience. "One of the greatest advantages is that your people skills and your critical-thinking skills will both improve because you will be seeing so many different cultures," Fox said.
Studying abroad was a life-changing experience for Fox. She recommends it for students who specifically have a passion for language and culture. "You are going to learn more if you go in with a passion for what you are doing," she said.
About the Contributors
Julie Yeo, Features Writer
Julie Yeo has been a writer for the Tide during all four of her high school years. She has written for both the Features and Centerspread sections and...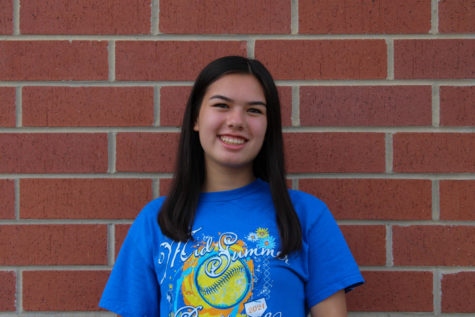 Natalie Weger, Centerspread Editor
Natalie is excited to be a Centerspread editor for her second year in the row! In the past, she has written for the Centerspread and Features section of...