Jars of Hope club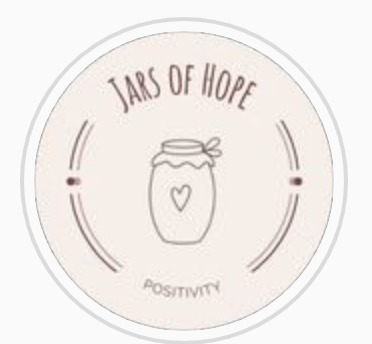 RM offers a wide selection of clubs where students can utilize their creative skills and passions in contribution towards community service projects. Among these clubs is Jars of Hope, founded in the fall of 2021 by junior Lilian Wang.
"Jars of Hope strives to spread hope and positivity to children with cancer by making decorated craft jars to occupy patients while undergoing treatment," Wang said.
Wang cites her first Gold Award Project, a significant undertaking and experience for Girl Scouts, as motivation for her to start the club. "I was inspired to start this club as I was wrapping up my Gold Award Project, where I worked with volunteers outside of school to create jar craft kits for pediatric cancer patients," she said. "I realized that I wanted to continue this project after earning the award and decided to involve more high school students who were interested in crafts or gaining service hours."
Club members receive one SSL hour for each meeting they attend.
Members, over the year, work to produce a collection of handmade items, which culminates in the jar assembly process. "Typical club activities involve making origami, assembling craft kits/bracelet kits, and decorating the jars. In the future, I'm hoping to implement more types of crafts for the kids or repurpose the jars in other ways that may be appealing," Wang said. They are then distributed to patients in hospitals. "I hope that pediatric cancer patients can not only benefit therapeutically by making crafts, but also realize that there are people who may not understand what they are going through, but still care and want to help in any way they can."
The experience of leading a group can have a profound impact on one's mindset and confidence. "Being in a leadership position was really challenging at first and still poses obstacles from time to time, but I grew a lot as a person overall," Wang said. "Now, I understand that being a leader isn't all about making the decisions, but more about gathering input from other members/leaders to get closer to achieving the mission."
Members can attest to the light and creative environment of the club. "I get to learn how to do many types of art, like making friendship bracelets, traditional art, and origami," junior Liz Frisbie said. "In addition, the meetings are very fun because the leader goes through the slides about that week's topic, and then there's a lot of time to relax and hang out with your friends while also doing service."
Junior Melody Qian notes the value even small acts of kindness can have. "This club might not have a huge, far-reaching impact, but it's great to be able to do something for our community – to help others, to bring joy to kids who need it," Qian said. "Because in the end, it's not about the numbers. If we manage to make just one child smile, all the effort we've put into these jars will be worth it."
Jars of Hope requires no prior experience, and all RM students are welcome to join. "With Jars of Hope, members are directly involved in the outreach; they can help with every aspect of the jars' assembly, from making and designing the activities, to actually assembling and decorating the jars. The meetings are very fun and are a great place to chill while also making a difference," Frisbie said.
With such a variety of community service clubs at RM, Jars of Hope brings to the table its own unique style and definition of what it means to serve. "I think that Jars of Hope offers a close-knit community that other clubs may not have," Wang said. "​​I also try to ensure that everyone can contribute, whether that be in proposing new ideas for club improvement or crafts that could be made in the future. Everyone at Jars of Hope has a special place and I hope that anyone who is interested feels welcome and included."
Jars are separated based on the different objects into age ranges to better suit the kids. This school year, Jars of Hope members successfully assembled about forty jars to be distributed to hospitals, filled with countless paper stars and assorted items. The leftover stock will be saved for next year's jars.
As Jars of Hope's first official year comes to a close, Wang shares her thoughts for the future of the club. "My hope is that Jars of Hope can continue running at RM once I graduate and continue spreading positivity to children with cancer." Jars of Hope meets every other Tuesday in Room 212 during lunch and can be reached at [email protected], or on their Instagram @jarsofhope.rmhs.