A letter from your Editors-in-Chief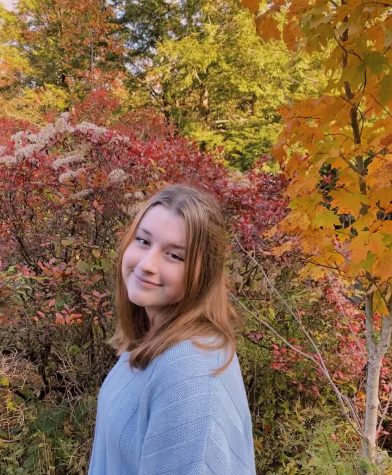 More stories from Grace Burwell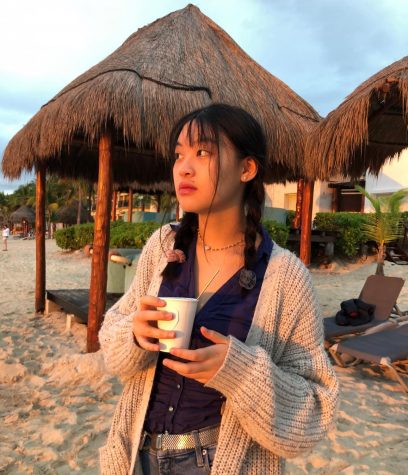 More stories from Mary Ma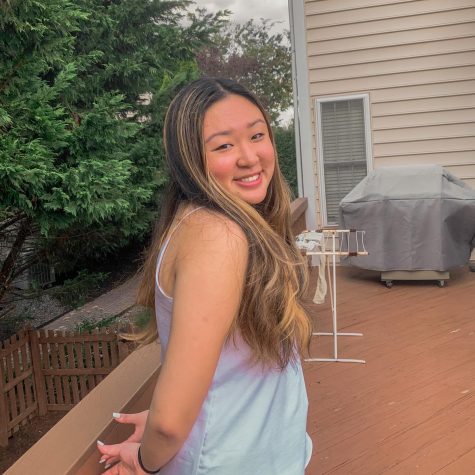 More stories from Eileen Zhang
Dear Reader,
We'd like to introduce ourselves. We are the new Editors-in-Chief of the Richard Montgomery Tide, and we wanted to kick off the new school year with a letter to our readers. From notable stories like the Montgomery County boundary analysis to the SMOB election to student activism, the Tide has covered it all. COVID-19 has forced us to go virtual this year, making a print newspaper infeasible, but we will continue to keep the RM community updated and in-the-know as the Tide moves forward in a completely online format. The three of us were inspired by a piece we read in our English class recently, "10 Things I've Been Meaning to Say to You," by Jason Reynolds, and we thought we would put our own spin on it. So, without further ado, here are five things we've been meaning to say to you, our readers.
1. How are you doing? No, how are you really doing? It's a filler question we often ask but don't truly answer. We've been learning, growing, working, and trying to adjust to the trials of quarantine. There's no denying how difficult it can be sometimes: the long Zoom hours and wrecked sleep schedules, the loss of motivation and important high school traditions. But we're still here, and still trying to make it through. If there's one thing the pandemic has taught us, it's that self-care is vital. We hope that you continue to prioritize your mental and physical health, and find hobbies that make your days at home a little more bearable. We also want to hear from you! If you have something you're passionate about, an issue you think the Tide should cover, or you just want to tell us about how your quarantine has been going, send us a letter!
2. For those of you starting and ending high school right now, we know this year will be especially hard. It may not be the picture-perfect teenage dream featured in coming-of-age movies (high school never was, anyway), but we hope that it'll be a memorable year nonetheless. We might not be able to see each other in person for our first and last high school experiences, but we'll still be an unbreakable community of rockets. As Editors-in-Chief, we hope to spotlight meaningful stories about the creative, hardworking, and brilliant RM students and staff. This is still our year to shine!
3. School is a little strange without the familiar comfort of RM spirit weeks, homecoming, and football games, isn't it? We've never missed the thunderous sound of students stomping their feet on bleachers to Coach Fahrner's chants more. Since we can't bleed black and gold in person right now, it's so important that we continue to strengthen our community, even if it might seem pointless right now – it's not! Though we don't know when we'll be back in Rocket Nation again, we are all in this together. That's what makes this school year so special, albeit frustrating. All we can do is try and make the best out of this situation, even if it means having pep rallies over Zoom.
4. As Americans, we've always had to grapple with our country's dark past, and the continuing effects of slavery and racial injustice. This year, in particular, these injustices have been highlighted by America's racial and political climate. George Floyd, Breonna Taylor, Ahmaud Arbery, Jacob Blake, and countless other Black Americans have been killed as a result of police brutality. Many RM students have participated in, and even led, protests in support of the Black Lives Matter movement. We feel that this current issue is incredibly important to address as it affects all of us as a nation, and is prominent in our daily lives. We will continue to provide informative updates on the Black Lives Matter movement as it pertains to our school and local community.
5. Finally, as student journalists, we felt it important to stress just how momentous this year has been, and will be, for the institution of journalism. While we can't claim to know the pressures of covering breaking news on live television or working for a major media outlet, being in charge of a student newspaper has its own distinctive challenges. We've had to completely reframe how we work together as a team, how we continue to practice responsible journalism under the strain of coronavirus and as high school students, and even how we think on a basic level as reporters. This year has challenged everything we thought we knew about journalism, but honestly, it's pretty incredible to be living through something like this, in both good and bad ways. Don't get us wrong, it's extremely stressful. But we, along with all of the other high school journalists in the world, are learning in a new classroom that has taught us invaluable lessons: the era of COVID-19. The pandemic has given us experience that we couldn't have ever imagined a year ago, and in the particularly tumultuous field of journalism, we are learning from one of its biggest changes yet.
This year has brought many unexpected challenges into all of our lives, and we know it's been hard to adjust to our new living and learning environments. Student journalism is more vital now than ever before, and we are dedicated to reporting the news with just as much commitment and transparency as we did pre-COVID-19. We hope that, as Editors-in-Chief of the Tide, we can keep the RM community together despite these new obstacles. 
Sincerely,
Eileen, Grace, and Mary
Leave a Comment