TidePod Season 2, Episode 2: Conspiracy Theory Club Feature
In the second episode of the second season of the TidePod, we invited leaders and members of RM's Conspiracy Theory Club to discuss some conspiracy theories – some wild, some silly, and some spooky – in honor of Halloween, as well as details about their club and why they started it. Listen to "Conspiracy Theory Club Feature" here.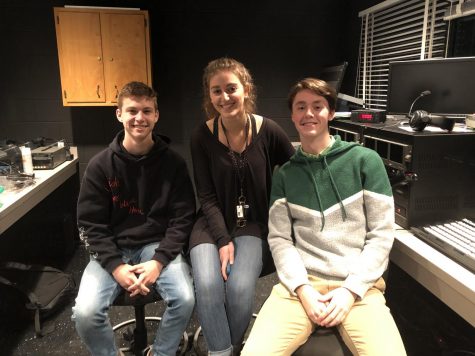 Featured guests: Jackson Baker, Rina Levy, and Jonathan Mortman.
Narrated and hosted by Rediet Ghebrehiwet and Rachel Wang. 
Script by Rachel Wang, Rediet Ghebrehiwet and Victoria Koretsky. Publicity and outreach by Brennan Rose.
Cover art by Valerie Wang.
Music courtesy of Corrigan Peters.
Edited by Amna Shamim. Produced by Grace Burwell.
You can listen to the rest of the TidePod podcast here.