Not a "bad idea": "thank u, next" exceeds expectations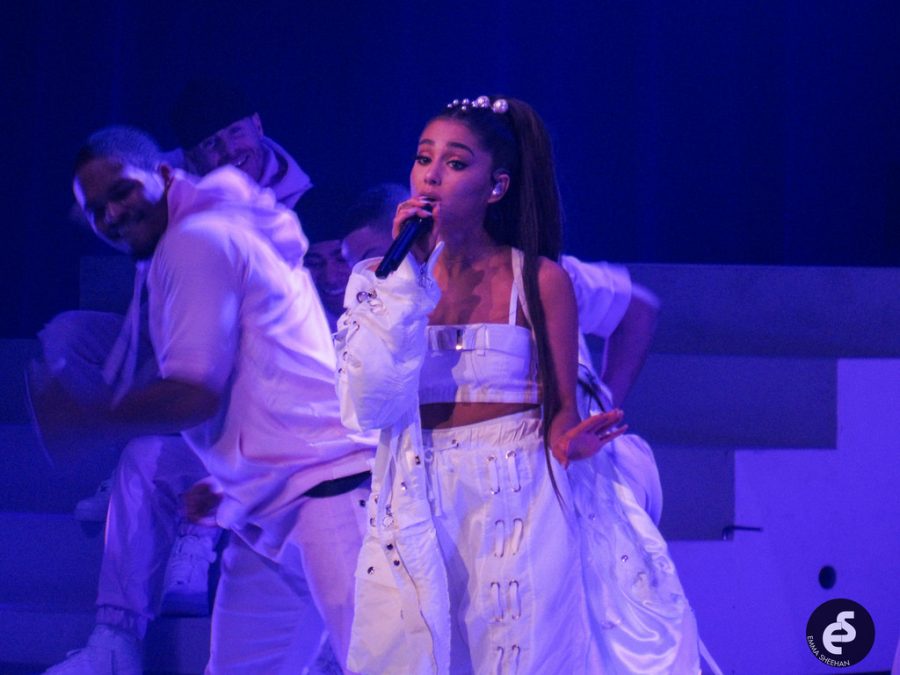 Lately, Ariana Grande has been all over the news and seems to be the current talk of the music industry. She has been in the news for refusing to perform or attend the Grammys, getting a controversial and mistranslated tattoo and being accused of cultural appropriation. To top it off, Grande released her latest album, "thank u, next" on Feb. 8, less than six months after "Sweetener."
While "Sweetener" had a positive lovestruck outlook, "thank u next" has a more satirical, independent, and sassy vibe. The album has twelve tracks, three of them being singles that were released prior to the album itself ("thank u, next," "imagine" and "7 rings").
Although her songs are catchy at the most basic level, Grande's lyrics are also profound and genuinely emotional. Grande explores a vast range of themes, from loneliness to impatience in "break up with your girlfriend, i'm bored."
The lead single and title track, "thank u, next," set high expectations for the album. As soon as it was released, "thank u, next" became a hit and inspired memes, parodies and popularized an empowering mentality. The song was Grande's first number one hit on the Billboard charts and stayed there for seven weeks. Her highly anticipated star-studded music video, similar to a short film, broke the YouTube record for the most views in 24 hours.
Outside of her hits, Grande persists in her vocal talent and lyrical abilities. "NASA" opens with a muddled voice recording of "This is one small step for woman / One giant leap for womankind" which is a female twist on Neil Armstrong's famous words on the moon. "NASA" is all about taking time out for yourself and how there "ain't nothing wrong with saying I need me time. "Grande reinforces this concept by saying "Baby, you know time apart is beneficial" and repeatedly singing "I'ma need space." Not only does "NASA" have an important message about self love and healthy relationships, especially since Grande has been at the center of drama, but it also has an incredibly catchy chorus. 
 A close runner up on the album is "bloodline." Like "NASA," "bloodline" has a quirky and interesting intro. The song starts off with Ariana Grande's iconic and notorious 'Nonna' (grandmother) saying "Because I'm trying to do the best I can / And they can't find something to satisfy me, ugh." The intro really breaks down what the whole song is about: Grande not being able to find someone she deems good enough for her. She then moves on to sing quite bluntly, "Don't want you in my bloodline, yeah / Just wanna have a good time, yeah / And no need to apologize, no." "Bloodline" has an unapologetic and carefree tone and the trumpets and pulsing beat of it makes you want to get up and dance, even if the message is pessimistic.
I had high expectations for this album, and it did not disappoint. I rate "thank u, next" eight out of ten high ponytails.
About the Contributors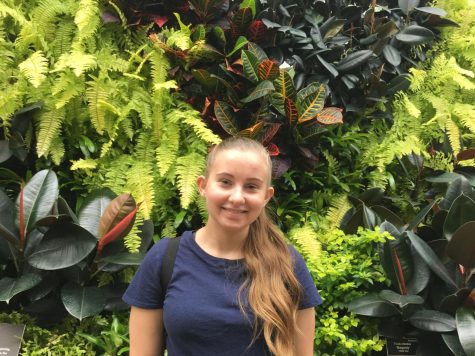 Colleen Weinburke, Arts Writer
Colleen Weinburke is a staff writer for the Arts section of The Tide. As a junior, this is her first year involved with The Tide. Outside of The Tide,...