Exploring the true significance of Juneteenth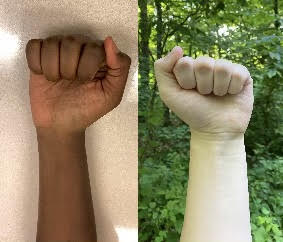 When people think of a holiday dedicated to freedom, the Fourth of July typically comes to mind. However, Independence day is not the only holiday that celebrates liberty. Juneteenth is a holiday that is observed on June 19 each year. According to PBS, Juneteenth was made a federal holiday in 2021 by Joe Biden. The bill was approved by the Senate unanimously and rejected by only a portion of representatives in the House. It can also be referred to as Emancipation Day, Black Independence Day, National Independence Day, Freedom Day or Jubilee Day according to Encyclopedia Britannica.
Juneteenth is a holiday that commemorates the emancipation of millions of slaves across the United States following the Civil War. This reflects the enactment of the thirteenth amendment, which states that "neither slavery nor involuntary servitude, except as a punishment for crime whereof the party shall have been duly convicted, shall exist within the United States, or any place subject to their jurisdiction." According to PBS, on June 19 of 1865, slaves were finally turned loose. While slavery was a practice that had stopped legally prior to that, many masters kept their slaves in the dark and kept them working. 
However, even though many slaves were freed on Juneteenth, slavery still did not end. 
"In the books, they say slavery ended in the 1800s, but it didn't really. Slavery continued far past that date and some forms of slavery still exist today," sophomore Naomi Kiawu said.
For a federal holiday of several years, the amount of people who are unaware of Juneteenth's true meaning is quite large. 
"I think the reason why students don't know about the holiday is because we aren't taught about it. I took APUSH and I don't recall ever hearing about it in my class," Kiawu said.
While the MCPS curriculum has shifted over the years to cover more on civil rights and the United States' history of slavery, some students still remain clueless about major events. 
"Honestly, I can't remember when slavery ended or how, maybe it's just because I'm bad with dates, but I don't know," junior Anya Precil said.
In order to gain a better understanding of both their country and the world, many students believe that they need to be better educated by both the school system and through external sources on these issues. 
"It's important for everyone to know about this part of history, whether you're black or not. We can spread information about it on social media since most teenagers are on that, and should incorporate it more into the school curriculum," Precil said.
Some students believe that other federal holidays that are more well-recognized have a more prevalent role in the media and school system. 
"I never hear about Juneteenth. I feel like if schools put more interest into this holiday, maybe more people would recognize it," freshman Erica Heredia-Guerrero said. "I think most people don't care just because it doesn't affect them, but they should."
Juneteenth is a day of remembrance regarding both our past history and our future. It encourages Americans to look back on the past and reflect on how they can do better for the years to come. The holiday is a "celebration of the brighter morning to come," according to The White House. Emancipation was not the end of the fight for equality. Our country strives to live up to the ideals it stands on.