The Sound of Music: Photo Essay
After nearly three years with no musical productions, the RM Black Maskers made a return to the stage on April 1st with a production of Sound of Music. Following former drama director Laura Andruski's resignation on February 7th, 2022, members of the club underwent a 6-week production period in which cast, pit and crew put together the show. The production closed on April 8th after a four show run, with director Emily Davis calling it "one of the most successful productions RM has ever put on". Audiences saw some of the highest turnout in Black Maskers history, with a minimum of 250 audience members per show. 
Tide photographers Shriya Kalluri and Victoria Dziasek documented the process, from rehearsals, to set building, to the show itself.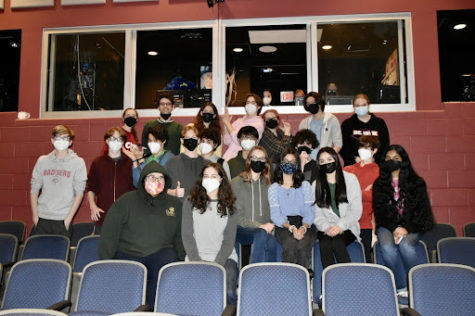 As with any production, the show began with weeks of preparation from the cast, crew and pit. The Sound of Music had a delayed production start on February 25th, following a dispute which resulted in former RM drama director Emily Davis to step in and take over the show. The Black Maskers Drama Club is comprised of over 200 members, making it one of the largest clubs at RM. The Sound of Music had a 36 person cast, and over 150 tech members spread across 10 various crews.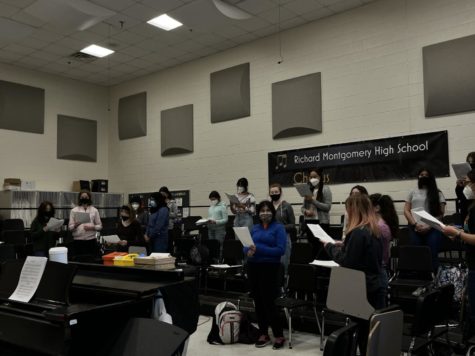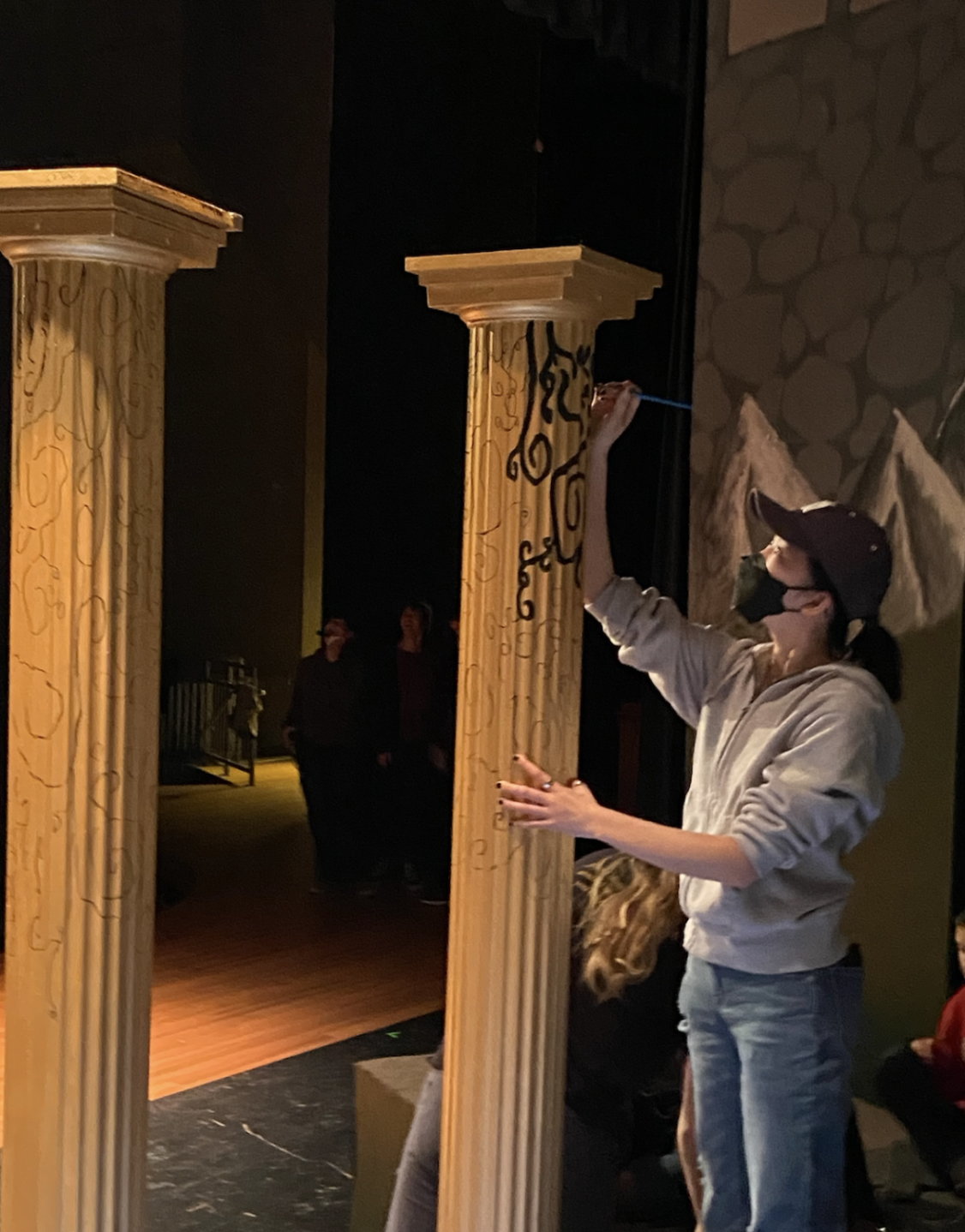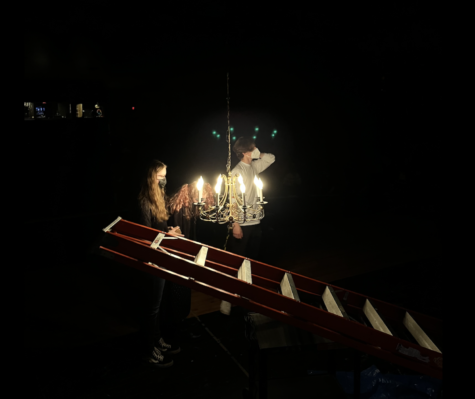 Following 6 the weeks of production in which crews constructed and decorated the set, collected and made props and furniture, designed, focused and programmed all the lights, created costumes, and tested makeup and sound; tech week began on March 28th. "Tech week" is the week before a show in which the show is completely run through in costumes, makeup and with full tech. It aims to "smooth out any wrinkles" and catch tech mistakes so they can be corrected before the show. Black Maskers tech week rehearsals usually run from 2:30 to 10:00 PM, with a 30 minute dinner break at intermission. This gives crews and cast the chance to practice their roles and become familiar with what the show looks like all put together.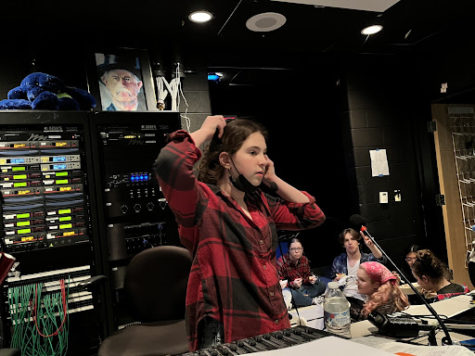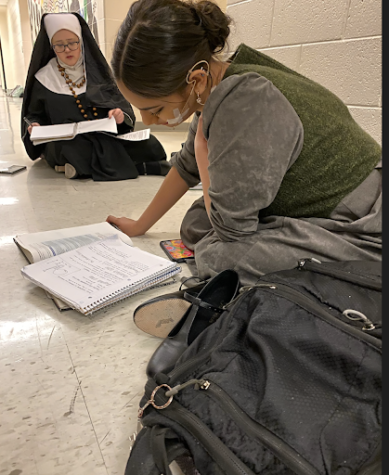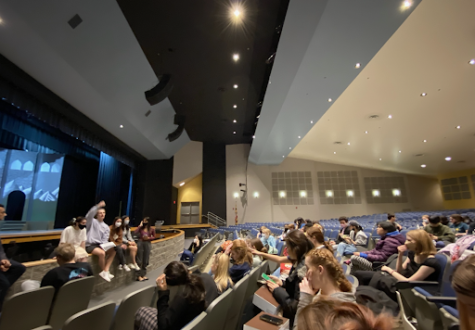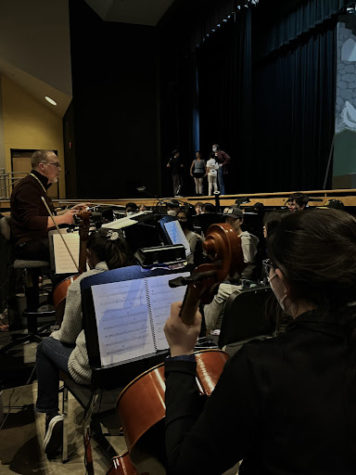 Black Maskers has a longstanding tradition of putting on two productions per year; a fall musical and a spring play. This year, the order was switched to account for COVID, as musicals typically have larger casts and more contact between actors. The drama club also puts on an unofficial, student run "One Acts Festival" which serves as a fundraiser for the club. The Sound of Music opened on April 1st, and had shows on the 2nd, 7th and 8th.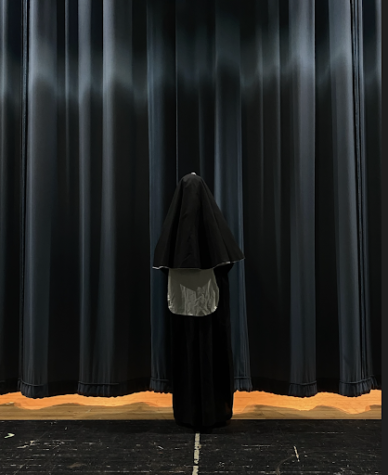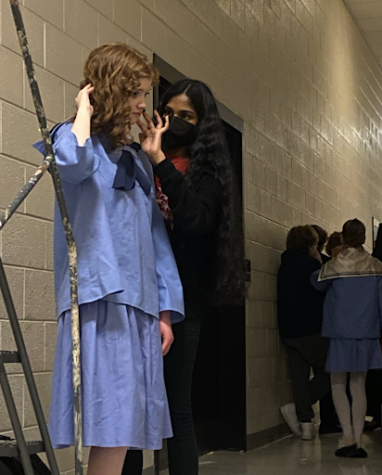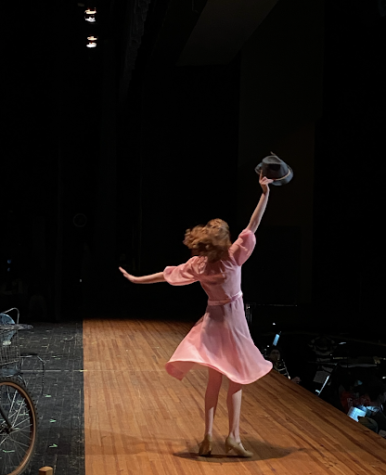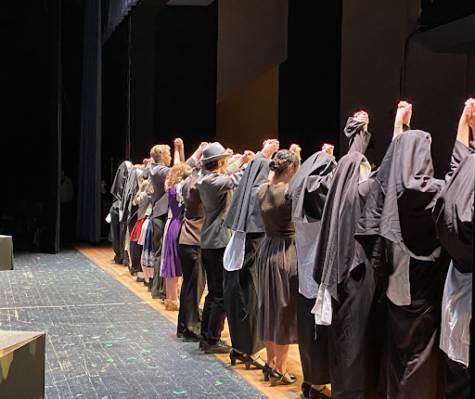 The photographers at the Tide want to offer our congratulations to all of the cast and crew, Mr. Rodney, Mrs. Eyler, Dr. Perry, and Mrs. Davis for such a wonderful show!
About the Contributors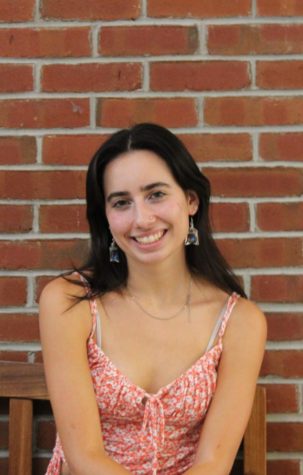 Ella Koenig, Photo Editor
Ella Koenig (they/she) is excited to be back for her fourth year on the Tide and second year as the Photo Editor. In previous years, Ella has worked across...