TidePod Season 3, Episode 11: RMHS Presidential Candidates Talk Campaigns & Platforms
More stories from TidePod Crew
In the eleventh episode of the TidePod's third season, we will be talking to the two candidates for School-wide President: Lulu August and Shayyan Ali Ahmed. SGA election season is just around the corner, and all campaigns have been completely virtual. We'll get their insights on the virtual campaigning experience and what they have been doing to gain traction. We'll also give the candidates a chance to share their platforms and tell us why they decided to run for School-wide President in the first place. They will express their main goals and priorities for their campaign or run as School-wide President, and the ideas that make them the best person for the job. Elections are April 14/15 during students' social studies classes, so make sure to vote and have your voice heard. If you have any questions, you can contact Lulu August or Shayyan Ahmed at these emails respectively, [email protected] and [email protected]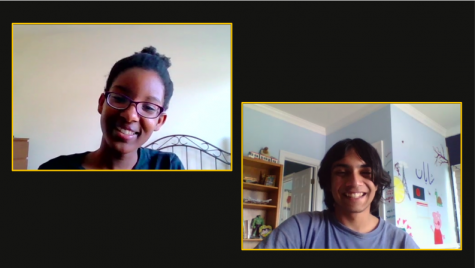 You can listen to "RMHS Presidential Candidates Talk Campaigns & Platforms" here.
The featured guests were Lulu August and Shayyan Ali Ahmed.
The episode was hosted by Courtney Kim.
The script was written by Charlyn Chu and Courtney Kim.
Publicity and Outreach by Nikitha Shah and Courtney Kim.
Graphic by Valerie Wang. Music courtesy of Corrigan Peters.
Edited by Rediet Ghebrehiwet. Produced by Mirula Prasad and Amna Shamim.
You can listen to the rest of the TidePod podcast here.