TidePod Season 3, Episode 7: RM Mock Trial
In the seventh episode of the TidePod's third season, we will be talking to Jake Singer about the mock trial team. Mock trial has been a fixture of the RM community for years now, and the mock trial team has won multiple national and statewide championships, including the Maryland State Bar Association's High School Mock Trial Championship in 2019. In the past, members were given a fictional fact pattern at the beginning of the year to prepare for the case. Members gave opening and closing statements, and direct and cross-examined witnesses like a real trial. Participating in mock trial in RM gives members direct exposure to the legal system and law. Today, we'll be learning how mock trial has been adapted for the virtual school year.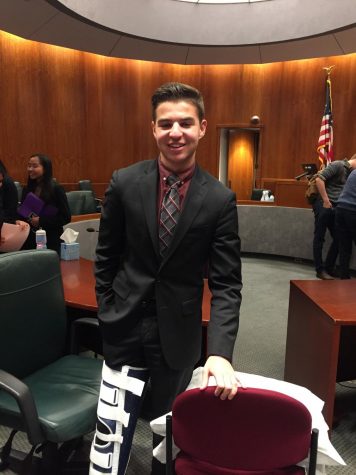 You can listen to "RM Mock Trial" here. 
The featured guest is Jake Singer.
The episode is hosted by Amna Shamim.
The script was written by Mirula Prasad, Rediet Ghebrehiwet, and Annie Guo.
Publicity and Outreach by Amna Shamim.
Graphic by Valerie Wang. Music courtesy of Corrigan Peters.
Edited by Rediet Ghebrehiwet. Produced by Mirula Prasad and Amna Shamim.
You can listen to the rest of the TidePod podcast here.