The spooky walls of RM's halls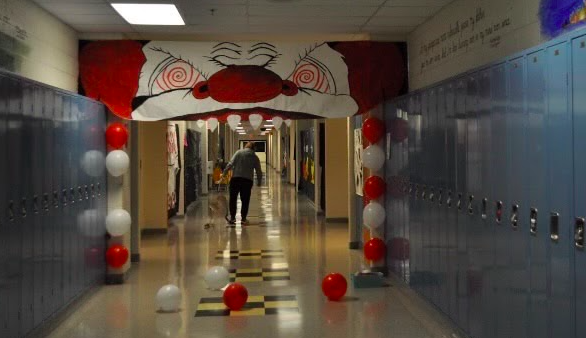 During homecoming spirit week, RM's SGA gathers students of every grade to decorate the hallways according to the theme for homecoming that year. There's a competition between grade levels on which grade can decorate their assigned hallways the best. This year, the theme of homecoming was 'Haunted Hoco'. Students of all grade levels stayed after school on Oct 20, to help with the decorating.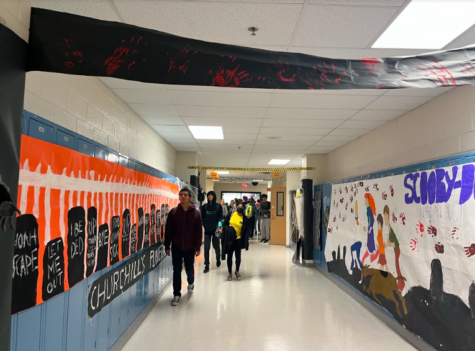 The senior's hallway theme was 'Graveyard'. Witty headstones and detailed drawings covered the walls and ceiling of the hall.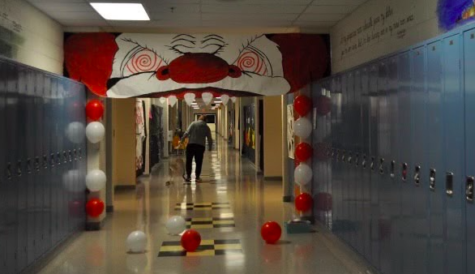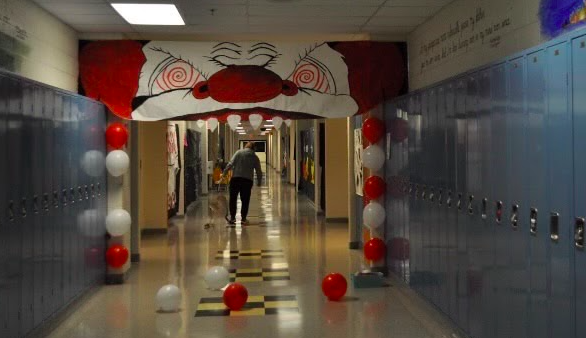 The theme of the junior's hallway was 'Haunted Carnival'. A drawing of a clown and red and white balloons were on the entrance of the hall to make passers feel like they were walking right into the carnival.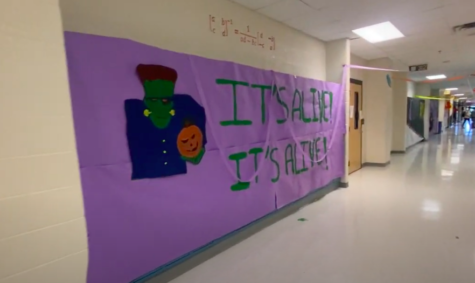 The sophomore's hallway theme was 'Haunted House'. Posters of common Halloween phrases and spooky drawings hung on the lockers.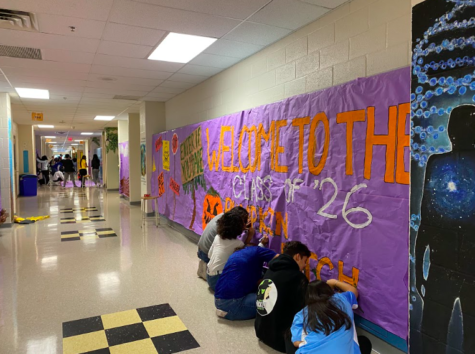 The freshmen hallway theme was 'Pumpkin Patch'. Posters with pumpkins and other pumpkin patch-related themes covered the hall.
The homecoming spirit week decorations bring out the creativity in the student volunteers at RM and we can't wait to see what is in store for next year.
About the Contributor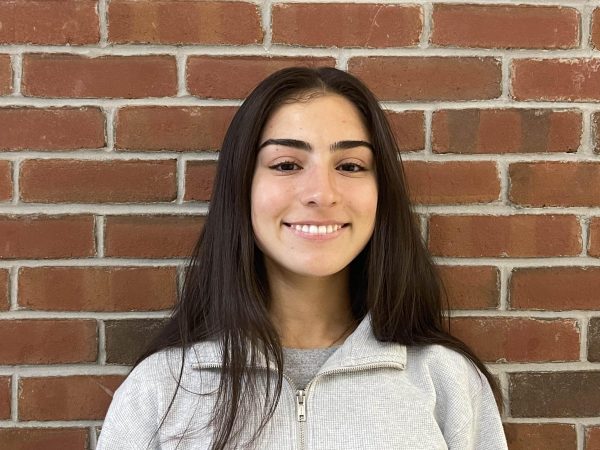 Tara Amin, Opinions Editor





Junior Tara Amin is in her third year on The Tide. Last year, she was the Centerspread editor and this year she is the co-editor of Opinions....