RM Bakeaway whips up food drives, fundraisers and fun
Cookies, muffins, bars – you name it, and RM Bakeaway has it – or its members have baked these goods at least. The new baking club at RM was founded at the beginning of this school year and is the result of juniors Eileen Chen and Hannah Phillips' brainstorming during class. While many other clubs have seen drops in participation due to the COVID-19 pandemic and virtual learning, RM Bakeaway boasts dozens of volunteers and participants for many of the events that they do. How did this quarantine-born club grow so fast, and what helps it remain successful?
Like its name suggests, RM Bakeaway is a club characterized by baking. "RM Bakeaway is focused on getting bakers together to bake for the community," Chen, one of the co-founders, said. "We also like to put out recipes and see what our bakers can come up with, and it's just really nice seeing all the pictures that everyone sends in," she added. 
Phillips, the other co-founder, is in charge of the recipes. "I come from a food heavy background; I have a chef in the family and I've been in the kitchen my whole life, and I combine recipes from different websites and try to come up with new things," Phillips said. Each month, the club members vote on a recipe that everyone will bake, which the club then features photos of on their Instagram.
In addition to the monthly recipe, RM Bakeaway has also orchestrated several baked good drives where members have the opportunity to bake pies, cookies, muffins and more for those in need. "We've done donation drives, and they have been the most successful out of all of our events," Chen said. "We have around 40-50 [participants] per drive, which is a lot and more than we were expecting."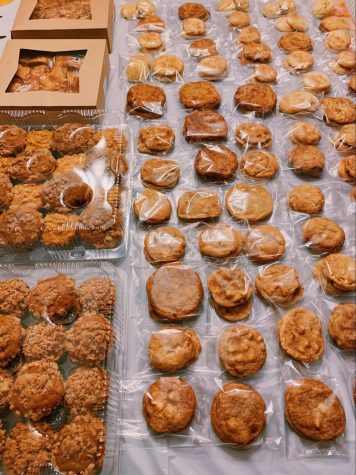 These drives have donated hundreds of baked goods to organizations like Bethesda Cares, a local organization that works to ease homelessness, and a men's shelter, but they are not without difficulties. "Food safety is definitely a challenge — it's been a huge roadblock in a lot of things we wanted to do this year," Chen said. "Fundraising is hard; we spent a lot of our own money on packaging," Phillips added. "Last month we did a fundraiser [for packaging items] which did okay, but we still had to buy a lot of packaging ourselves."
The COVID-19 pandemic definitely presents roadblocks to a club centered around baking. Bakers have had to ensure food safety and sign forms where they agree to follow pandemic protocols (washing hands, sanitizing all surfaces involved in baking and wearing masks while baking, for example), but this has not prevented the dedicated bakers of RM Bakeaway from baking. "After COVID, we'd want to do bake sales in-person," Chen and Phillips said. 
Overall, RM Bakeaway has created a community of bakers at RM who unite around creating delicious baked goods. "We appreciate all of our club members for participating!" Chen said. "We started this club this year and we've gotten so much support. Especially with starting a club in quarantine, it's been hard to get in touch with people," Phillips said. "I was overwhelmed with the amount of people we got; I did not expect so many people to be here."
Despite currently being an all-online club, the community in the club is very close. "There are some members who always show up to our meetings and are really committed," Chen said. Four words and phrases Chen and Phillips would describe this club as are "fun, rewarding, creative, and really involved."
In the future, Chen and Phillips look forward to more sales, drives, fundraisers and even a club cookbook. "I love food, I love cooking, I love helping and community service, and this club was a great way to combine my love of food and community service … [It] has been a lot of work but [it has] definitely worth it," Phillips said.  If you are looking for a way to share your love of baking with others, RM Bakeaway is the place to be. 
About the Writer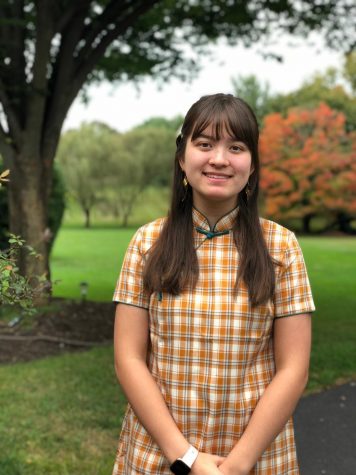 Angelina Guhl, Features Writer, Graphics Artist



Angelina Guhl is a junior at Richard Montgomery and this is her third year with the Tide. She is a graphics artist as well as a Features writer....