7 Ways to Protect Our Environment in 2021
Thrifting/Upcycling
Sustainable Fashion is becoming a trend, and it is here to stay. Every year the fashion industry alone produces over 100 million tons of waste, and the effect that this is having on the planet is becoming more and more apparent every year. One of the biggest ways we can reverse that impact is by thrifting and upcycling clothing; when you choose to upcycle your clothing you reduce your carbon footprint by 60-70%. Overall, thrifting or upcycling your clothing will have a better impact on the environment, saves you a lot of money, doesn't promote exploitative working conditions, and it will give you a unique and authentic style. There are many places where you can upcycle your clothing, and even make some money. 
Uptown Cheapskate, in Rockville, where you can buy, sell, or trade clothing, and save tons of money, and even earn some cash as well. 

Goodwill has multiple locations in Rockville and Gaithersburg. You can donate clothes, and thrift some new ones. 

Wagging Tails Thrifts and Gifts, in Rockville. You can donate your clothing, or you can thrift more fashion, and all the profits benefit the Montgomery County Humane Society. 

Chic to Chic Consignment Boutique in Gaithersburg. You can buy or sell designer items, and help out the environment at the same time.
Reusable Water Bottles
As climate change is rapidly becoming a more concerning issue, there are many things that we can do to live a more environmentally friendly life! Something like a reusable water bottle is a great step in the right direction. However, with so many on the market it might be hard to pick the one that is right for you. Here are some great ones to try out:
Hydroflask: While on the pricier side, these stainless steel water bottles come in bright colors, different lid options, and will keep your water cold for 24 hours.

Nalgene: This is a great less expensive option, the thick plastic bottle is BPA free, and great for on-the-go as it is lighter than metal!

S'well: This stainless steel bottle is known for its insulation capabilities, it will keep your water cold, and comes in many different sizes, colors, and patterns.

Camel'Bak: If you want a reusable bottle with a straw, this is for you. This thick plastic bottle has lifetime warranty, and a detachable straw for easy cleaning.

Brita: This water bottle has amazing capabilities as it comes with a built in filter to get any gunk out.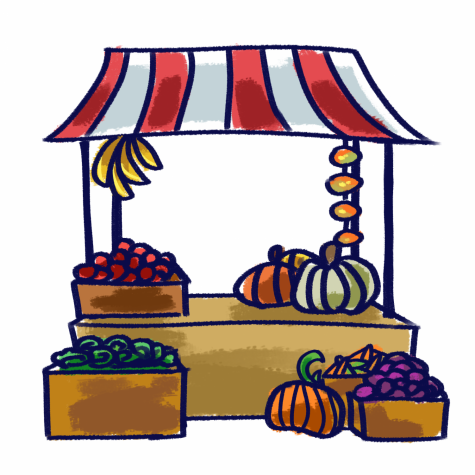 Buy Food Locally
If you want to start living a more eco-friendly lifestyle but aren't sure where to begin, buying your food locally is a great place to start. While it may be slightly pricier, purchasing local produce conserves energy by reducing the distance that your food has to travel, supports local farmers, and is also fresher and healthier. Here are some great nearby farmer's markets to get you going:
Rockville Farmers' Market: this market is located on 200 Monroe Street and is open on Saturday mornings from 9AM – 1PM. Perhaps one of the larger markets, they've got a great variety of vendors and you can also make bulk purchases from several of the stalls.

Central Farm Market: this market is located on 10435 Westlake Drive and is open on Saturday mornings from 9AM – 1:30PM. They not only sell fruit and veggies, but meat and cheese as well. You can even buy a tasty treat for your dog!

Shady Grove Farmers' Market: this market is located on 9601 Medical Center Drive and is open on Wednesdays from 11AM – 2PM. There's produce, food trucks, and local bakeries and beverage companies. They're open rain or shine (but closes for thunder and lightning).
Make Alternative Food Choices
     The food we consume has a great effect on the environment from contributing to greenhouse gas emissions to polluting waterways and degrading the quality of soil. However, making small changes in your diet and where you get your food from can lessen these effects and improve the environment in the long run.
     One way to change your diet is to modify and diversify meals. For example, implementing meatless Mondays or eating "fake" meat to decrease the intake of meat as a whole. There are many brands such as the famous Impossible Burger and Beyond Meat brands, but also lesser-known brands such as Boca and Quorn. Other sources of protein include tofu, quinoa, legumes, and chickpeas. Trader Joe's also has a variety of vegan and vegetarian meal options. Swapping dairy, such as milk and ice cream, for non-dairy options can be another change in meals. Non-dairy milk options include soy, almond, and oat milk. There are ice cream brands that are vegan or have vegan options such as Ben and Jerry's, So Delicious, Arctic Zero, NadaMoo!, and Van Leeuwen. A second way to help the environment is to be more aware of the sourcing of your food. Buying produce from local farms, farms that don't use pesticides, or food with less packaging are some ideas to consider.
     There's no need to do a 180 and become vegan, but small changes and being more conscious of where you buy your food can decrease the negative environmental effects of food and increase food sustainability.
Reduce, Reuse, Recycle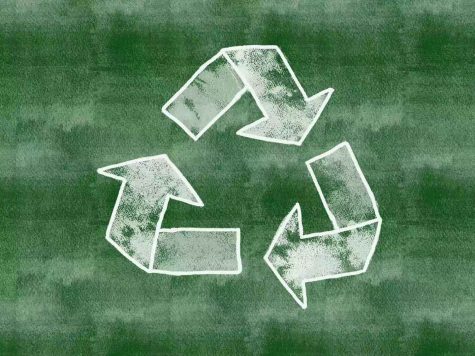 "Reduce, reuse, and recycle" is a phrase we've all heard before. But few of us actually implement these techniques in our lives. In order to truly reduce, reuse, and recycle, here are some simple changes you can make in your life:
Reduce the amount of energy and future waste you buy. For example, use less bags, don't buy anything you won't definitely use, use energy efficient appliances, walk/ride a bike instead of driving, and turn off lights and sinks that you're not using.

Reuse materials. Buy reusable bags, water bottles, and consider thrifting or upcycling. Buying disposable items and throwing them out after one use contributes to high waste levels, and isn't sustainable.

Recycle what you can! You probably knew to recycle paper and cans, but did you know you can also recycle batteries, metal, tires, textiles, and electronics? Not all recycling is just putting materials in blue bins. Recycling is repurposing used materials into new ways so you can even get creative at home! Creating a compost bin or making recycling art is a fun way to recycle!
Start a Garden
As spring rounds the corner, it's the best time to start a garden of your own. Even if you don't have a green thumb or an expansive backyard, there are plenty of hardy plants that are great for beginners, such as these three: 
Cherry tomatoes. As an all-time favorite, tomatoes are always on everyone's planting list. They'rthe one of the easiest types of tomatoes to grow, and have an amazing produce-plant ratio—so long as you're picking a spot with at least eight hours of sunshine every day. 

Lettuce. As a plant that doesn't require much attention, lettuce is perfect for beginners. Growing quickly and producing for a long period of time, lettuce has high yield rates for your leafy greens during harvest times. It also grows well in raised plant beds and containers, making it a great fit for those who want to grow indoors. 

Green beans. For those who want an easy, productive plant to grow, green beans are the perfect fit. Green beans should be planted after the last spring frost, and when they're ready to be harvested, you'll hear a clean snap when you pick them off. 
Volunteer to Clean the Community
The build up of trash in the environment is an ongoing problem, and with spring break just around the corner, it's a great time to put in a little time and clean up the community through volunteering. Here are a few local projects/days to help get you started: 
Earth day. Earth day is an organization that allows people to join or host environmental cleanups in all different locations. Just head to their website and start taking action. 

Project clean stream. This is a seasonal cleanup project located in all 6 bay states. Simply sign up and join a cleanup in the Chesapeake Bay area. This year all events will kick off on April 2nd!

Be aware of your community. This one might be a no brainer, but picking up after yourself and others is also a great way of cleaning up the community. Be mindful and pick up the trash you see.