With the 2020 election underway, students can get involved in local political clubs and organizations
Girls Empowerment Club
As 2020 unravels in all of its chaotic glory, the Girls Empowerment Club offers a safe space for girls to express their feelings. "We want to help girls gain the self-confidence they deserve," club leader Ariana Sukhram said. "Through personal experiences, I've struggled with my appearance, and we wanted to build a club where other girls are able to feel the same way." At club meetings, members discuss a wide range of topics that they feel are important to them, including diversity, body image, confidence, and social media outlook. "Friends don't really have the time to speak out about things like that, you know?" club leader Kyla St. Hill said. "I would like to speak to other girls that experienced the same things I do." In addition, Girls Empowerment Club is running a Period Project, where students donate pads, tampons, and other necessities for local women's shelters. If you are interested in finding out more information about this club, follow them on Instagram (@girlsempowerment.rmhs).
MCR-SGA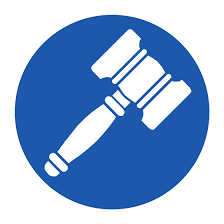 Montgomery County Regional Student Government Association is a countywide student government association that represents all 26 high schools in Montgomery County. MCR-SGA consists of an executive board that is divided into 9 departments that seek to better aid the students of Montgomery County. Their mission is to help students by improving MCPS policies, providing activism opportunities, maintaining connections with student-led organizations, and more. There are many ways you can get involved with MCR, from attending their online events to collaborating with them on projects. Additionally, MCR-SGA currently has executive board applications open for a few more remaining positions. For more information, follow their Instagram (@mcrsga) or check out their website at https://www.mcrsga.com/.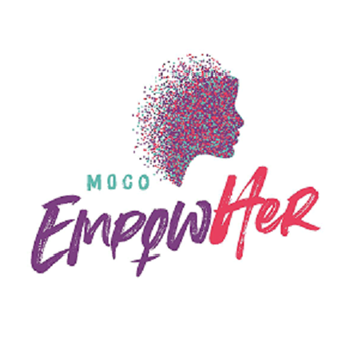 MoCo EmpowHER
MoCo EmpowHER is a student-led organization in Montgomery County committed to establishing a safe and close-knit community for young women. Founded in 2017 by former SMOB Ananya Tadikonda alongside Omisa Jinsi, the mission is to help young women in the community unlock their full potential, as well as help them explore career paths, and build leadership and advocacy skills. They also hold a three-month leadership institute that helps young women in the community learn to develop their leadership skills and foster a strong community of women across the county to help address the issues women face today. Some of their past events include Womxn in Education and Womxn in Politics, a Womxn in self-defense workshop. As of right now all of their events are virtual, but you can still get involved! Join their email list on their website (mocoempowher.org) or you can follow them on their Instagram (@mocoempowher).
RM Minds Matter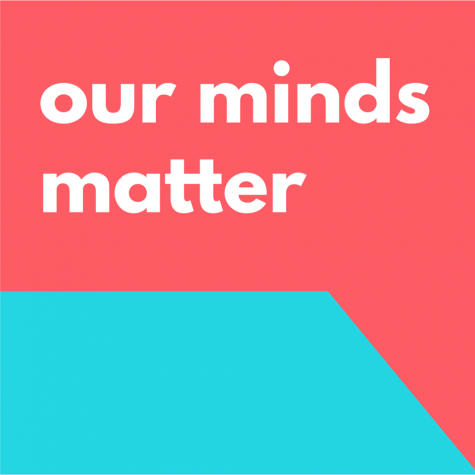 New to RM this year is the club RM Minds Matter. This club is a chapter of the national organization "Our Minds Matters," which focuses on mental health with the goal of fostering a safe discussion environment and supporting innovative ways to reduce stigmas. In the past couple of meetings, members have gotten to know each other by testing their prior knowledge of mental health with online games such as Kahoot, Taboo, and Pictionary. In the following weeks for the month of November, meetings will be focused on the theme of gratitude. People who are interested in furthering their knowledge about mental illness or those who wish to spread awareness of the consequences of poor mental health should join this club. RM Minds Matter meets every other Tuesday from 3-4 p.m. For updates, join their Remind by texting @rmhsrmmm to 81010, follow them on Instagram (@rmmindsmatter) or contact them at [email protected].
RM MoCo for Change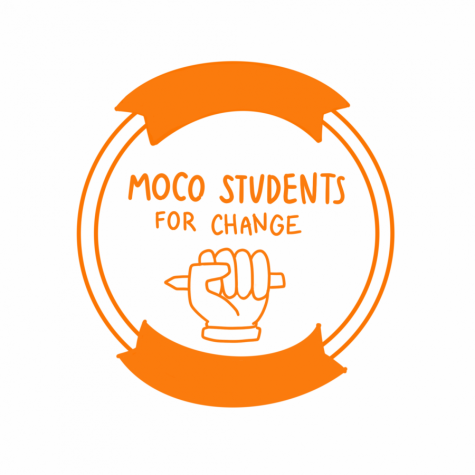 MoCo for Change is a large county-wide organization dedicated to bringing awareness and change to a broad range of issues including climate reform and social justice through inventive and direct activism. "MoCo for Change started in 2018 as a response to the Parkland school shooting and originally began as MoCo Students for Gun Control," expressed sophomore Paris Ye, the president of the RM branch of MoCo for Change. Since then, the name has been changed to MoCo for Change and has been expanded to every high school in Montgomery County. After holding a student rally with over 6,000 students against gun violence on Capitol Hill, the organization has received national media attention and created the opportunity for some of the organization's key members to be invited on stage at the March For Our Lives protest in Washington, D.C. The organization has also held several voter registration drives which include a virtual initiative called MoCo for 100. Students can register for Moco for Change on their central website mocoforchange.org and follow them at @moco4change on social media. You can also join our school branch RM4Change by messaging @rm4change on Instagram or emailing them at [email protected].
Sexual and Gender Alliance
The Sexual and Gender Alliance —perhaps more well-known as SAGA—is more laid-back, in the political sense. Their goals are more focused on the students themselves. A key part of the club's mission is simply being able to create a safe space where members of the LGBTQ+ community can feel comfortable being themselves and meet and interact with each other. "We do have a mural at the school, which isn't inherently political, but it's a big show of support for our LGBTQ+ students," Sebastian Gagliardi, vice president of SAGA, said. The club is for "anyone who just enjoys being in a safe space or being with other LGBTQ+ people or would like to learn more about the community." SAGA meets on Wednesdays at 4 p.m. and can be found on Instagram (@rmhs.saga) for more information.
The League
The League is a mentorship club at our school dedicated to mentoring minority male students as they grow and develop through making good social, emotional, and academic decisions. This club was started last year by Mr. Turner, Mr. James, and Mr. Kraft, and this year Mr. Finch has joined the program as well. In The League, they are not counselors but instead are coaches, dedicated to helping students build character, make positive progress, and smart choices. The student co-presidents of this club are Banja Kebbay and Aaron Oginni and the vice presidents are Joshua Guzman and Aben Dau. If you are a male minority student looking for a community or motivation, especially during these virtual isolation times, join The League! For more information, contact the club sponsor, Mr. Turner, at [email protected].