A guide to socially-distant fall activities and places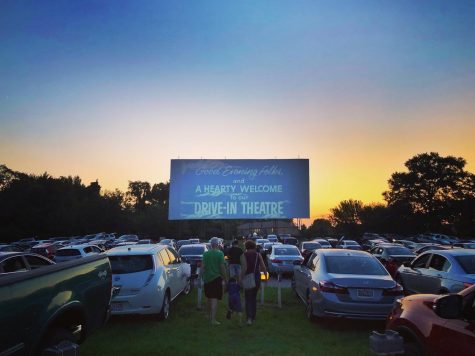 Bengies Drive-In Movie Theater
Bengies Drive-In Movie Theater, located in Middle River, Maryland, allows families to experience the retro feel of the 1950s within the comfort of their cars and the companionship of families and friends. This October, Bengies will be showing "Corpse Bride" and "Beetlejuice" to compliment the coming of Halloween.
All tickets can be purchased online, but be aware that at least two people are required in each vehicle and no videos or pictures are allowed at the theatre. Make sure to get your tickets quick, spots are filling up fast. In light of the current pandemic, Bengies Drive-In Movie Theater is a great place to visit and spend time with your friends and families this fall, while remaining socially distant.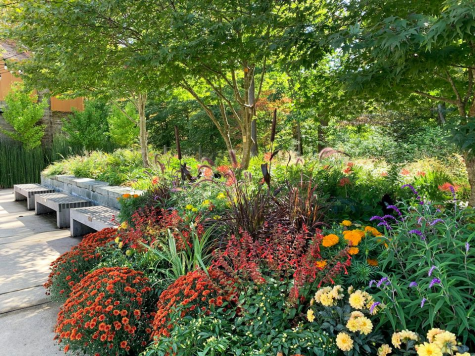 Brookside Gardens
Brookside Gardens, located in Wheaton Regional park in Silver Spring, MD, offers a wide variety of things to do that accommodate COVID-19 guidelines. It is the perfect place to go for a walk with your family, or to take a hike with your friends.
All 12 gardens are open, and are the perfect places to take photos for Instagram. Anybody who enjoys art can go to the many art exhibits, or can create art of their own from using the gorgeous landscape. Admission is free, and all COVID-19 guidelines put in place will be strictly enforced.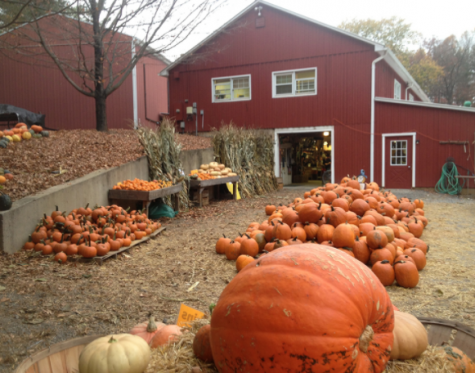 Butler's Orchard  
Butler's Orchard in Germantown, MD is a fall-favorite local farm. You can pick in-season produce, have (outdoor and socially distant) gatherings, private hayrides, harvest pumpkins, shop at the farm market, and more. In the fall, some favorites are pumpkin picking and going on hayrides and this year, Butler's Orchard is still allowing visitors. At the pumpkin patch, the entry fee is $3.00 per person and pumpkins are $0.69/lb.
It is open Tuesdays-Sundays from 9:15 am-4:45 pm through November 1st and if you would like to go, make sure to book a spot online. As for hayrides, this year you can reserve a private hayride or bonfire. If you'd like to do this, make sure to reserve ahead of time and go with friends and family, while staying safe and socially distant to get the most out of this opportunity. Butler's Orchard is an amazing place to go this fall and still make the most of the spirit of the fall season.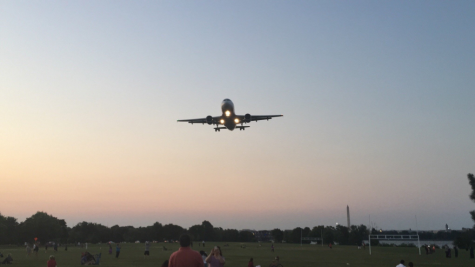 Gravelly Point Park
Located directly next to the Ronald Reagan Washington National Airport in Arlington, Virginia is the one-of-a-kind scenic location called Gravelly Point Park. This open greenery space provides a phenomenal view of airplanes landing on the runway right above your head.
If you are looking for a quiet night out under the stars or a nearby picnic area overlooking the Monuments, this is the place for you. The park provides open fields, adequate parking opportunities, and an experience free of charge. Grab your friends, bring your chairs and place them six feet apart, and enjoy this unique local opportunity.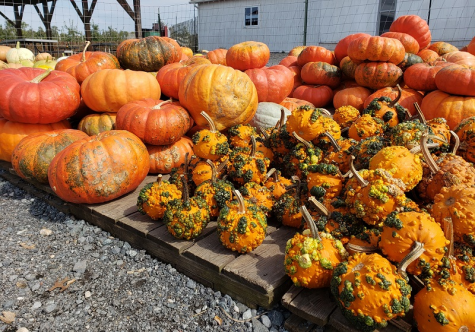 Homestead Farm 
Fall season has arrived, and Homestead Farm is the one-stop-shop for all things autumn. Located in Poolesville, MD, it offers a great getaway to the outdoors, all while offering local, home-grown goods. On their pick-your-own farm, fields of apples and pumpkins stretch over hills as far as the eye can see. In their family-owned market, apple cider, local honey, fruit preserves and various fresh produce sit proudly under the wooden roof.
In the central commons, chickens, lambs and cows munch on grass while children run in hay barrels. Even better, Homestead Farms is open in October from 9 a.m. – 5 p.m. every day of the week. Visitors are required to wear a face covering in the market and enclosed areas. Visit the Homestead Farm website  for more information!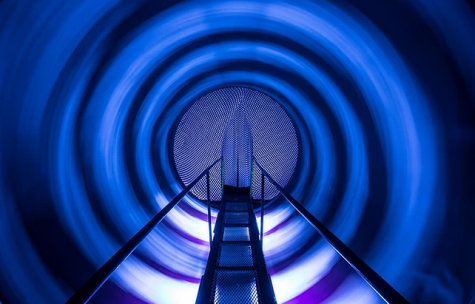 Markoff's Haunted Forest 
Even though you cannot go trick-or-treating in the traditional sense this year, you can still visit haunted houses. Located near Poolesville about 45 minutes from RM, Markoff's Haunted Forest is open Friday through Sunday starting at 7 p.m. for the next few weekends. You can bring along a group of six and reserve tickets for both your visit and a "Deadly Dinner", including fresh pizza slices.
This year, due to COVID-19 restrictions, there is a hybrid version of the two typical trails. According to their website, this new trail will be longer than any other in their 26 years. Unfortunately, the "Front Circle" activities and games will not be open due to maintaining safety of characters and visitors. However, there will be free performances while you wait for your turn to enter the forest. If you plan on making a trip out to Markoff's, the haunted forest suggests that you keep moving and do not use cell phones to better enjoy the spooky experience.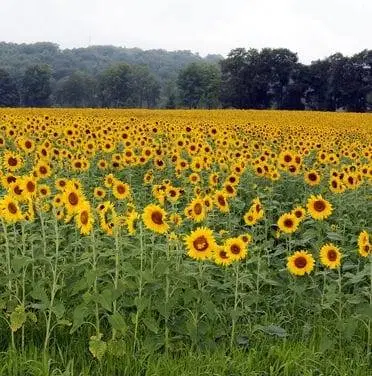 Sunflowers of Lisbon
Although the summer is coming to an end, there's still a few more days to visit the Sunflowers of Lisbon! Located in Woodbine, MD, visiting Sunflowers of Lisbon is a great activity to get some sunshine during quarantine. Admission is $10 per person, which includes one sunflower you can pick. "It's not a super long trail, but it's really nice to [walk] through," senior Anand Chitnis said.
The large paths allow for social-distancing to keep everyone safe. Besides the main trail, there are also food trucks and hayrides. All visitors are encouraged to donate a can of food to their food drive to benefit community members impacted by the COVID-19 pandemic. Visit their website or the Sunflowers of Lisbon Facebook page to get exact hours for each day.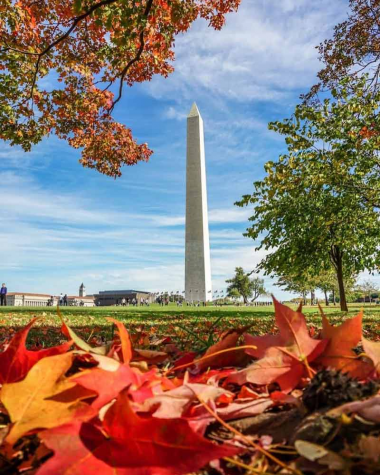 Washington Monument
Located in Washington D.C., the Washington Monument is a perfect place to visit this fall. Known by many as "The Pencil," this monument towers at exactly 555 feet tall and resides in front of the Lincoln Memorial Reflecting Pool. The monument is also located near the Tidal Basin, a man-made reservoir adjourned with cherry trees that display beautiful autumn leaves.
The monument is a great place to take a casual autumn stroll, snap pictures of the interesting view and learn more about history! With its outdoor environment and wide expanse of walking space, the Washington Monument makes it relatively easy to maintain social-distancing.  Don't forget to visit the rest of Washington D.C. while you're there!