TidePod Season 2, Episode 10: Quarantine Activities: 50 Things To Do During Coronacation
In the tenth episode of season two of the TidePod, senior contributor Ella Koenig and her friends came up with a list of 50 fun activities to do during COVID-19 school closures. Right now, students find themselves with a lot of time on their hands, as all Maryland schools are currently closed from March 16-27. Recently, Maryland has seen a spike in COVID-19 cases, and nearby states such as Virginia have shut down all schools for the rest of the year. This has caused shock and uncertainty for everyone in the state, as well as students wondering when they'll go back to school. Social distancing, while important, can be hard to practice, so these fun projects and ideas are here to help you flatten the curve and hopefully beat the pandemic blues!
In this episode, RM sophomores Samadhi JQ, Ella Koenig, Elianna Hart, Laurel Dexter, and Reese West hosted five different segments with ten activities each: arts and crafts, activities with friends, chill activities, family activities, and self-care activities for anyone to do during the break. These activities range from making origami to using Netflix Party with friends to learning how to do yoga, and will certainly provide a fun way to spend time for anyone who needs "coronacation" inspiration. Need help managing your time? These activities will help you be productive and creative with friends and family, even while staying inside.
You can listen to "Quarantine Activities: 50 Things To Do During Coronacation" here.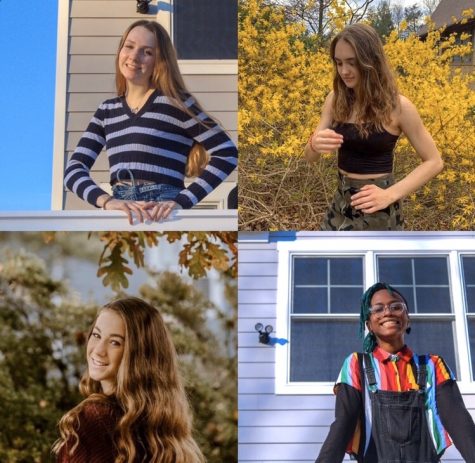 Featured guests: Reese West, Elianna Hart, Samadhi JQ, and Laurel Dexter.
This episode was hosted by Ella Koenig.
The script was written by Ella Koenig, Emma Hubbard, Genevieve Cowl and Christina D'Albora. Publicity and outreach were done by Ella Koenig.
Graphic by Valerie Wang. Music courtesy of Corrigan Peters.
Edited by Ella Koenig. Produced by Grace Burwell.
You can listen to the rest of the TidePod podcast here.