Maryland public schools close from March 16-27
On March 12, Maryland Governor Larry Hogan and State Superintendent Dr. Karen Salmon announced that all Maryland public schools would close from March 16 through 27 as a preventative measure against the COVID-19 outbreak.
"Plans regarding childcare services are being developed by the state Department of Education at this time to ensure that the children of emergency services personnel, particularly those who are working in our health care facilities, will have access to childcare through a prolonged period of school closure," Dr. Salmon said during the Thursday afternoon news conference.
As of 7:07 p.m. Thursday, MCPS states that "additional information will be provided to the community shortly," in an emergency message on their home page.
All MCPS schools will be closed starting March 16, 2020 until March 27, 2020. This decision was made by Governor Larry Hogan and Dr. Karen Salmon today, March 12, in response to the COVID-19 (coronavirus) pandemic. Additional information will be posted at https://t.co/3UJVLWkg2H.

— MCPS (@MCPS) March 12, 2020
As of Thursday evening, there are 12 confirmed cases in Maryland. According to NBC4 Washington, a Prince George's County resident contracted COVID-19 from community transmission rather than direct exposure during travel or with a known infected individual.
CBS Baltimore reports that Maryland officials have stated that schools and buses would be cleaned during this two-week closure.
To prevent COVID-19, the World Health Organization recommends washing hands frequently, maintaining social distance of 3 feet and avoiding touching your face.
This is a developing story. We will share updates as we learn more.
Last updated: March 12, 2020, 7:17 p.m.
About the Writer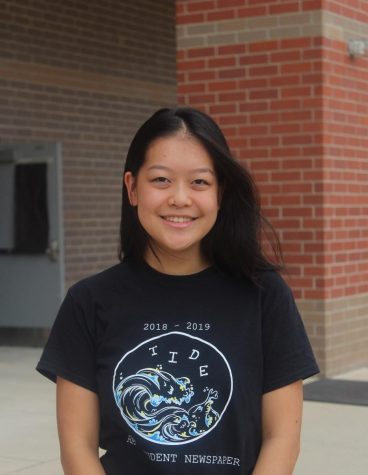 Emily Chen, Editor-in-Chief
Emily Chen is excited to be one of The Tide's Editors-in-Chief this year and work with a great panel of editors and staff members. Before becoming EIC,...