TidePod Season 2, Episode 7: Valentine's Day Q&A
This Valentine's Day, the TidePod interviewed both a student and teacher couple about their thoughts on Valentine's Day. Is Valentine's Day only for couples or a way for friends and family to celebrate their love too? Is it over-commercialized, or sweet? Hear two students and a teacher discuss their opinions on the holiday in the seventh episode of the second season of the TidePod, "Valentine's Day Q&A," here.
Featured guests: juniors Xochi Atienza and Caleb Hart, and science teacher Bessy Albaugh.
Hosted by Emily Huang, and narrated by Mirula Prasad.
Script by Mirula Prasad and Ella Koenig. Publicity and outreach by Savva Brown, Brennan Rose, Ella Koenig, Emily Huang, and Mirula Prasad. Graphic by Valerie Wang.
Music courtesy of Corrigan Peters.
Edited by Amna Shamim. Produced by Grace Burwell.
You can listen to the rest of the TidePod podcast here.
About the Contributor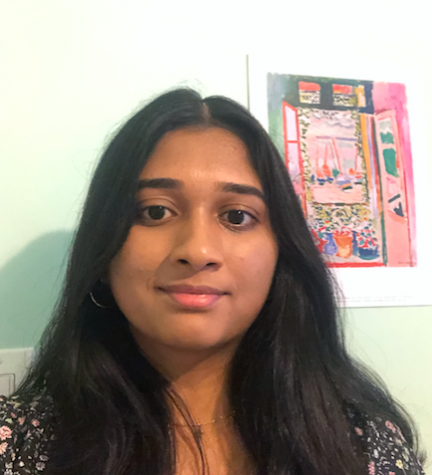 Mirula Prasad, TidePod Editor
Mirula is a senior and is excited to be a TidePod editor this year. She was a Tide Pod contributor last year and is excited to continue making podcasts...