Fall highlights: extended edition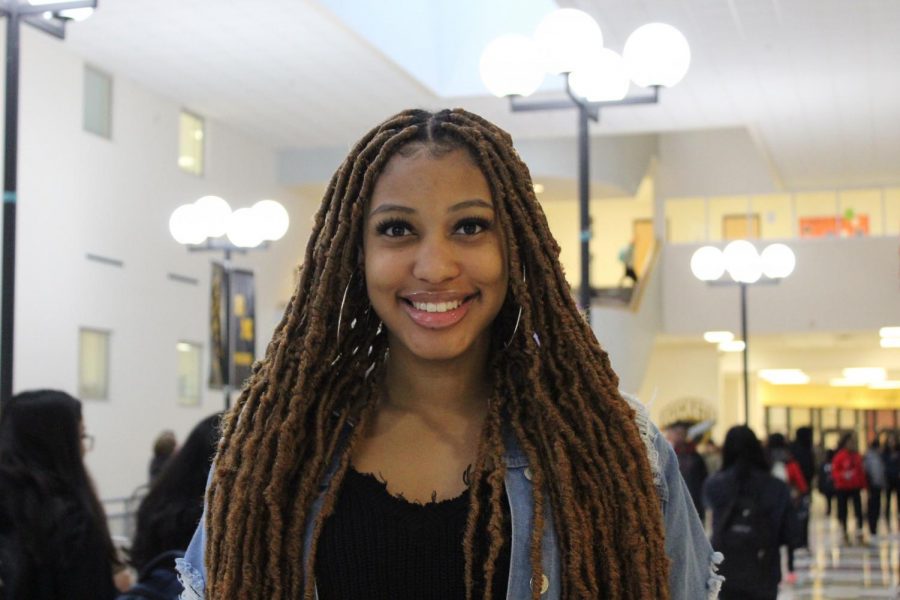 At the end of each high school athletic season, the Washington Post selects a handful of athletes to form their first and second All-Met teams, along with a short list of honorable mentions. Richard Montgomery had a total of seven athletes achieving this high honor in the fall of 2019: Marlee Heaven, Charlotte Turesson, Garrett Suhr, T'kai Ayoola, Elias Applebaum, and Aidan Goldenberg-Hart. 
In the January print issue, The Tide featured four of these seven athletes.
Elias Applebaum, Junior, Cross Country:
Since the beginning of his high school career, junior Elias Applebaum always knew that the sky was the limit. "I've always had bigger goals for myself than anyone else had for me," he said.
Building off of the 2018 season in which he finished top-10 on the team, Applebaum has risen to become one of RM's top runners in 2019. His hard-work on the track has enabled him to shatter his previous times, finishing with an astounding time of 15:59 in the 5,000 meter run and a time of 16:15 in the 3 mile run. In the postseason, he finished 3rd at the Maryland 4A Regional Championships and 8th at the Montgomery County Championships. 
Being a part of the cross country team has also allowed him to enhance his everyday life, and bring a new energy to his extracurriculars. Off the track, Applebaum is a budding jazz musician and a Co-President of RM's iGEM club. "Improving my physical health has also helped to enhance my studies and other pursuits, like music." 
"My achievements never really came as a surprise to me," Applebaum says, "In my mind there was always a very clear route to success, I expected myself to be one of the best." 
Aidan Goldenberg-Hart, Senior, Cross Country:
Despite being a relative newcomer to cross country, senior Aidan Goldenberg-Hart quickly found his stride, becoming a pivotal part of the team. Being recognized for all his hard work and dedication to the sport has been an incredible honor for him: "There's no feeling like it," Goldenberg-Hart says, "I was always really excited as a kid when the All-Mets would come out, so to finally have my own name there is just surreal." 
Along with his success, his love for the sport has also helped him in his everyday life. "I not only love running on my own time, but also seeing myself improve from race to race." The fluidity of his mindset from race-to-race has allowed him to reach new heights in his second year in the sport. 
Building off of his junior year in which he finished top 3 on the team, Goldenberg-Hart continued this success with personal bests of 16:18 in the 3 mile run and a time of 15:57 in the 5,000 meter run. He capped off the season finishing 4th at the Maryland 4A West Regional Championships and 12th at the Maryland 4A State Championships. 
Regarding his future in continuing the sport through college, Goldenberg-Hart admits he is undecided at the moment. "Regardless, it'll definitely stay a hobby of mine for a long long time."
Marlee Heaven, Sophomore, Soccer:
For sophomore Marlee Heaven, getting selected to the second team for All-Met was just the cherry on top of a spectacular season for the second-year forward. "Back in August, I set a list of goals for myself," she says, "Some things I really wanted to accomplish were to score 20 goals, make All-State, and make All-Met." 
With hard work and dedication to master her craft, Heaven managed to score 22 goals (1st in the county, 4th in the state), and was selected to the All-State team. In RM's first playoff game against Clarksburg, Heaven had a hat trick that propelled RM to a 6-1 victory over Clarksburg. 
The road wasn't always easy, however. Over the summer, Heaven overcame several cysts, which briefly sidelined her for a few months. "I hate not being able to play," she admit, "I dealt with it by always remembering that I could be in a worse situation than having to sit out a while." 
Along with her success, the RM Girls Varsity Soccer Team had one of the best seasons in RM's recent history, going 11-2 (wins-losses) in the regular season. "It feels great to see all of my work during the summer pay off," Heaven says. 
Laila Rogers, Senior, Volleyball:
In her final season as a Rocket, senior Laila Rogers capped it off with her second All-Met selection, along with being selected to the All-County team for the fourth time. "It feels great to be recognized," Rogers said, "It's good to see all the hard work I've put towards the sport paying off." 
Rogers' efforts helped RM reach the regional semi-finals, where despite suffering a tough-loss to Urbana, had the continued support of her mother to get through the bitter-sweet moment. "If it wasn't for [my mom], I wouldn't be where I am," Rogers said. 
Rogers began her athletic journey at the age of 10, when she discovered her passion for volleyball. For the four year varsity athlete, the journey will continue as Rogers is set to attend the University of Virginia, where she will join the volleyball squad this coming fall.