Boys basketball bounces back for another historic season
Many at RM likely remember the success of the boys varsity basketball team last season. Last March, the hallways buzzed with excitement due to the key playoff victories over Gaithersburg and Walter Johnson that led the team to the state semi-finals. The team was lead by three star players: Ryan Cornish, Djordje Orcev and Miles Galley. The face of the team has changed drastically since then, with Orcev and Galley graduating and Cornish transferring, but the team remains in good hands.
"Our team has so much depth that losing three key starters has little impact to our talent," junior Jabril Robinson said. "Our younger guys coming off the bench can start on almost any other team in MoCo."
Even though the players who led the team through the postseason last season have moved on, the valuable wisdom from playing at the state level is still present in the returning members.
"This team is very capable of making a similar run as last year," junior Hayden Lunenfeld said. "We still have many returning players that took part in the run to states, so experience is not an issue."
Despite this change, many constants remain, such as the preparation for games. "[Preparation] really hasn't changed," junior Kordell Lewis said. "There's pre-season workouts and after-school workouts. Nothing has really changed and we're all putting in the work necessary to prepare us for the season."
The players are focused on maintaining a mindset and work ethic that combats the heavy responsibility of filling the shoes of last seasons stars.
"You always expect to go as far as you can go, you don't expect to do anything less, " Lewis said. "Of course, expectations come along with hard work and a good work ethic, and that's what we're going to do."
With a foundation of preparation and mentality that are standard to basketball, the coaches of the team have encouraged some improvements. "We've increased our focus on shooting, playing while under fatigue and on our lower body strength. These are the things that are going to separate us from the other teams we play this season," Robinson said. "Coach Breslaw and even Coach Azhar before he left emphasized that our trust in each other needs to be higher than before."
"A new offense and defense was introduced and tested over summer league, and have proven to be more fit for the team we have going forward, instilling confidence and trust in everyone in the program," Lunenfeld said.
The team has embraced improvements that need to be made, and while they understand how important the contributions that last year's players offered, they are not lacking in confidence for the upcoming season.
"There are a lot of good teams in Montgomery County this year," Robinson said. "But when the dust settles, I still think we should come out on top."
The team may look different this year, but the RM community should not expect any less.
"Expectations are always high for RM basketball, and we take pride in meeting and exceeding them," Lunenfeld said.
About the Writers
Kevin Zhang, Sports Editor
Kevin Zhang is a junior and a Sports Editor for The Tide. He enjoys covering all things sports, whether it be nationally, or across MCPS. His favorite...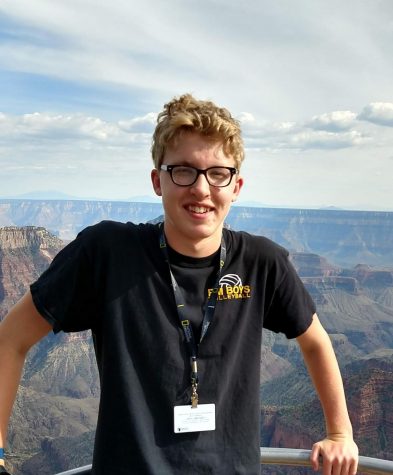 Corrigan Peters, Sports Editor


Junior Corrigan Peters is super excited to get to be an editor for the sports section this year! His previous experience for The Tide consists of writing...