Student Retail Workers Give Black Friday Advice
Lexy Silverstein
Senior, South Moon Under
What are some of the unique sales for South Moon Under?
"There's an extra 40% off all sales in store and online, and when you buy more, you save more. Especially for Black Friday, you see sales for the entire store, and individual sales for certain items and certain brands. I know at South Moon Under, specifically, we provide loads of different brands in our store."
Are there any Black Friday sales that we should know about?
"I know that the majority of stores know that Black Friday is such a big deal, and almost every store will have one of their biggest sales on Black Friday. At South Moon, we do 40% off; at Urban Outfitters, they do individual items."
What are the brands that are relatively cheaper, but are relatively high quality?
"I always buy UGG boots on Black Friday. They're really, really, really expensive, but they take a lot off on Black Friday. And you'll find so many sales at Best Buy and Target for electronics. It's a really good time to buy electronics too, because those are so expensive, and they're on sale. And cars. If you're looking for cars, they're always on sale on Black Friday."
Reja Wasty
Senior, Express Outlet Store
What are some sales or deals students should know about?
"We have a lot of sales because it's the Outlets, so everything is usually way cheaper. Like jeans are usually about $80 but last week they were $30."
What time should students get to your store on Black Friday? 
"I would say come early morning or late night because around 3-5 it's really, really bad."
Alex Concaugh
Senior, Target
Can you describe Target's Black Friday sales?
"This year there is going to be great deals going on, particularly with movies and electronics. Gifts such as Beats headphones, hoverboards, phones and laptops are at unbeatable prices that I would recommend looking into." 
What time should students get to Target on Black Friday? 
"If those type of deals with electronics interests someone, I would recommend coming to the store around 7 a.m. on that Friday to beat out the crowds."
Maddie Catron
Senior, Marshalls
What are some popular items for students?
"It's a discount store so they definitely have clothes that are cheaper and because the inventory changes almost every day because they get shipments in every day. For seniors that are graduating, they definitely have a lot of home supplies that you can take to your school for your dorm. And also, they just have cute clothes that aren't expensive and a nice beauty section."
How has shopping changed for you now that you're not only shopping but also working?
"I definitely shop smarter. You definitely learn the value of money when you're forced to make it and then choose how you spend it. They have durable jeans that are like $20 so you can definitely still shop smart and look cute at the same time."
Kimberly Liu
Senior, American Eagle Outfitters
What time do you recommend students get to your store on Black Friday? 
"I would recommend getting there as early as possible in the morning. The later in the day you go, the more hectic the store is."
Why should students choose to shop at American Eagle on Black Friday? 
"I think AE's prices are really reasonable for the quality of clothes they sell, but with the additional discounts for Black Friday the prices are insanely good, especially on jeans."
Do you have any tips for navigating the mall on Black Friday?
"Look through everything because a lot of times there are hidden gems in places you usually wouldn't look. Also, make sure you know what stores you want to go to and where they are in relation to each other, so you can start on one end of the mall and work your way to the other without having to go back and forth."
About the Writers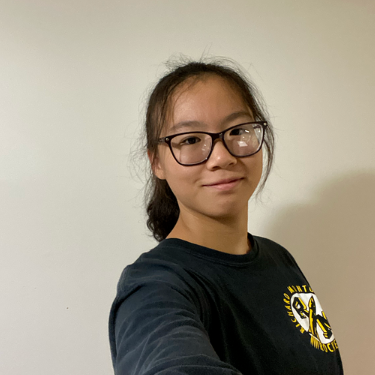 Rosemary Yang, Centerspread Writer
Rosemary is a junior staff writer for the Tide, and is so excited to write for Centerspread the second year. In the three years she has written for The...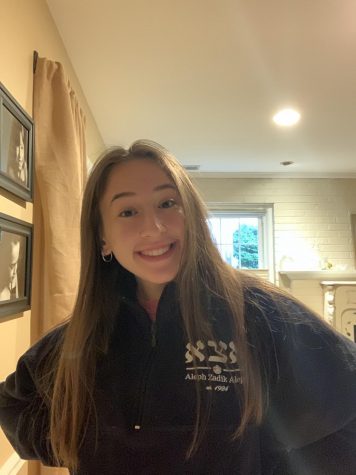 Sydney Weiss, Centerspread Editor
Sydney Weiss began writing for The Tide her sophomore year in the Centerspread section and is thrilled be an Editor for Centerspread for her senior year....