Black Maskers soon to put on "The Addams Family"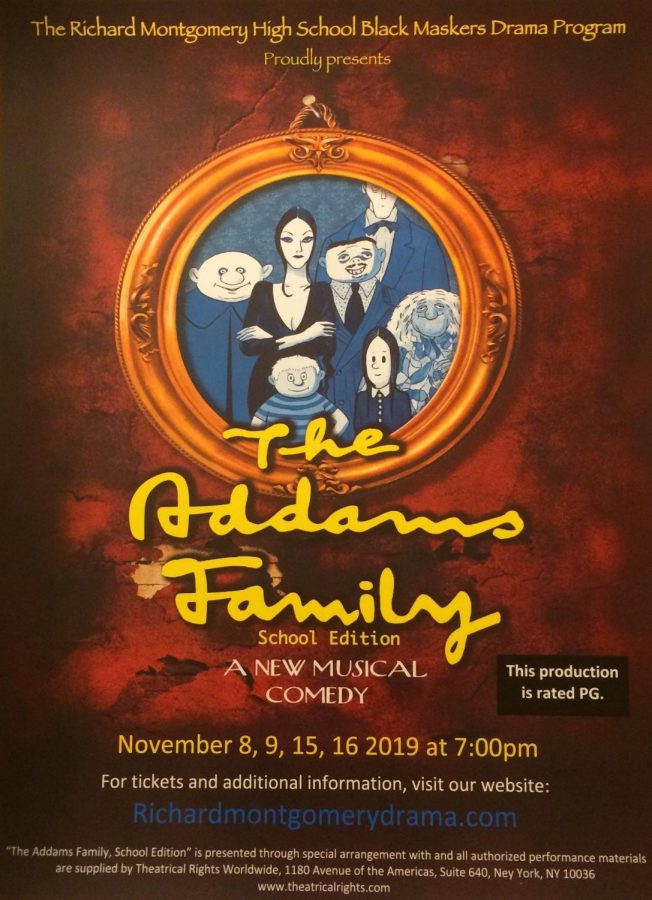 Members of Black Maskers, RM's drama club, have been hard at work for the past two months over the fall musical, The Addams Family. What aspect of the performances are they looking forward to most?
Senior Selin Apaydin (Assistant Director)
I'm looking forward to other people finally seeing this show that we've been working so hard on. I can't wait for the audience to laugh at the same jokes that Mrs. Davis, Nicole, and I have laughed at at every rehearsal and get teary-eyed at the tender moments we've crafted, and to just enjoy the entirety of the show.
Junior Zach Sliter (Pit Orchestra)
I'm really excited to be able to play with my friends and have a lot of fun performing this amazing show.
Sophomore Gavin Gibson (Running)
I look forward to the performances from my peers in cast, and getting to listen to the music. I like not having pressure on me, unlike last year in pit.
Junior Corbin Christopher (Sound)
I'm excited to see the culmination of months and months worth of hard work and see all the crews and cast members working as one cohesive unit. I gravitate to drama because it gives people a sense of the work world. It is also somewhere you can interact with all sorts of people and forget about the stress of school for a few hours a day.
Senior Tudor Postolache (Fester)
I am looking forward to ride on that show night high and have fun onstage with my fellow actors.
Sophomore Julia Angel (Running)
I'm looking forward to seeing everything come together and all of the long nights and hard work pay off. It is always a really fun and rewarding experience. Also, the energy before the shows is great!
Senior Theo Saywell (Running Chief)
I'm excited to see all the pieces of the puzzle come together for one final masterpiece.
Junior Ethan Hankins (Pit Orchestra)
I suppose just seeing everything come together, it's really exciting to be part of such a tightly-knit community and seeing us all come together to make something visually impressive, musically impressive. Just the whole thing is an amazing feeling to be a part of.
Senior Lilah Katz (Morticia)
Probably the tango. I'm really looking forward to seeing what face Tudor's gonna use for being projected onto the moon—I don't want to give too much away. Getting to work with everyone and having so much fun.
The Addams Family showtimes are Nov. 8, 9, 15, and 16 at 7 p.m. In particular, Nov. 9 is Senior Night, where Black Maskers' seniors will be acknowledged on stage and senior students who bring their student ID will receive two tickets for $8. Tickets are available online at https://richardmontgomerydrama.ticketleap.com/ or at the door.
About the Contributor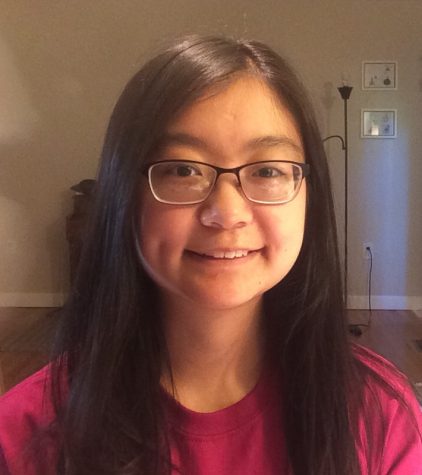 Christine Zhu, Features Editor
Christine Zhu loves writing and helping others stay informed. Prior to serving as a features editor, she was an arts editor and writer. In her free time,...