Magnet expansion is beneficial for all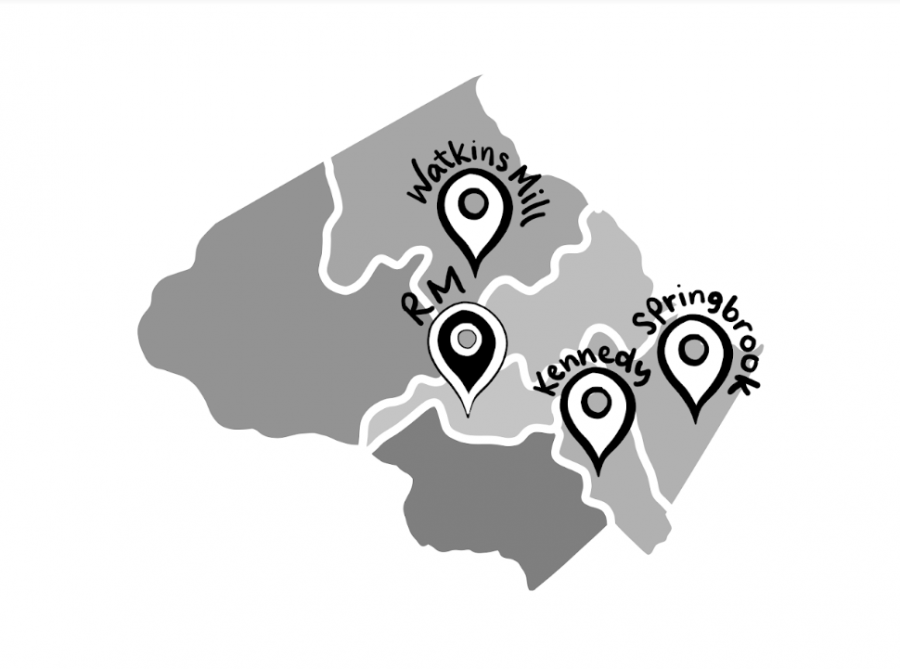 Montgomery County has a messy history with its magnet programs, and RM's IB magnet is at the center of a new controversy. For the 2020 2021 school year, IB magnet programs based on RM's will be added at Watkins Mill, Springbrook, and Kennedy High School. Although these programs cannot fix the county's implicit segregation, they will help more students get an education tailored to their needs and abilities.
While RM will remain one of the best IB programs in Maryland, more students having access to advanced education is inherently beneficial. "I believe in the fundamentals of IB curriculum and believe that it is a great curriculum. And so I would love for all students in Montgomery County to have a chance to access that instead of fewer students," Magnet Coordinator Mr. Joeseph Jelen said. Students should be pushed to learn at the highest academic level, and adding more magnet programs in schools is a best way to achieve that goal.
The expansion of the magnet programs means that kids that choose not to come to RM for geographical reasons can go to a program closer to home, and fewer qualified students will miss out on advanced programming that they could benefit from. Also, excelling students who still wish to come to RM are able to do so.
Within the issue of access, MCPS has come under scrutiny from everyone from Harvard to the New York Times for the inequalities within its various advanced programs. A 2016 study on MCPS's existing choice and magnet programs concluded, "Racial and socioeconomic disparities [in magnet programs]… suggest a need to revise the criteria and process used to select students for these programs."
And yet, four years later, the county is expanding high school programs without making meaningful change to desegregate them. While the county has made notable strides in improving equity in elementary and middle school programs, many have raised concerns that expanding magnet programs is not a suitable alternative to comprehensive redistricting of high school boundaries. These are valid, pressing concerns, as the county remains divided by both race and socioeconomic status, and magnet programs overwhelmingly drawing from the wealthy, mostly white and Asian part of the county.
Adding more IB magnet programs will help many students across the county gain access to the thorough education they deserve. MCPS reflects socioeconomic inequalities in the county overall, and while these programs are not a substitute for redistricting that could help with many of these issues, they are a step in the right direction for improving the district as a whole.