Still there for you: "Friends" remains popular after 25 years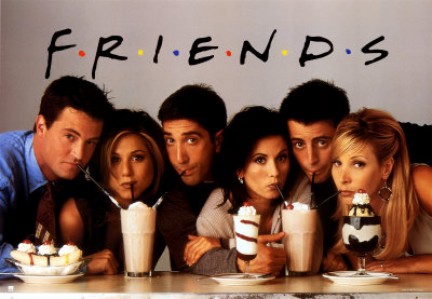 On Sept. 23, Sept. 28, and Oct. 2, audiences gathered to watch their favorite characters and relive classic moments from the family favorite TV show, "Friends", for the first time on the big screen. 1,000 theaters across the country showed "Friends 25th: The One with the Anniversary," a compilation of twelve different episodes in total, with four episodes showing per night. 
The episodes that were chosen for the big screen ranged from funny to serious, including moments from Ross and Rachel's pivotal breakup to Phoebe becoming pregnant. On night one, the episodes shown were "The Pilot," "The One with the Blackout," "The One with the Birth" and "The One Where Ross Finds Out." On night two, "The One with the Prom Video," "The One Where No One's Ready," "The One with the Morning After" and "The One with the Embryos" were played. On the last night, audiences saw "The One With Chandler in a Box," "The One with Ross's Wedding – Part 2," "The One Where Everyone Finds Out" and "The One Where Ross Got High."
Keeping up with the spirit of reunion, many of the "Friends" cast shared nostalgic selfies and posts on social media. Jennifer Anniston, who played Rachel Green on the show, posted a photo on Instagram featuring former cast members and real-life buds Courteney Cox, Lisa Kudrow, Matt LeBlanc, Matthew Perry and David Schwimmer.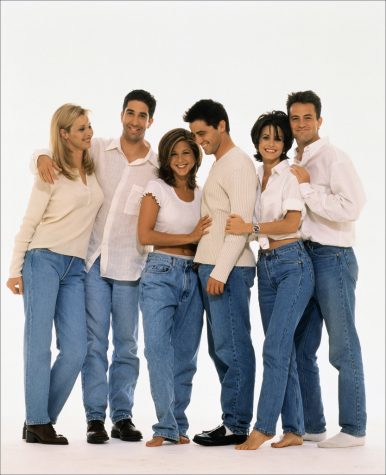 The effects of the show, which ran from 1994 to 2004, with 236 episodes, have been felt for decades. Who could forget Central Perk, Phoebe's guitar playing, the infamous "Pivot!" scene, when Ross tries to teach his friends "unagi," or any of the other countless iconic moments from the show? "Friends" still has a monumental fan base and is continuously one of the most-watched shows on Netflix. According to an article by Adweek, viewers spent approximately 54.3 million hours watching the show in 2018.
The "Friends" anniversary came at a bittersweet time. In July, Netflix announced that "Friends" will no longer be available to stream on the platform and will move to HBO Max in early 2020. Though the show is leaving Netflix soon, die-hard "Friends" fans still have a few months to enjoy the series. With the rise of competing streaming services claiming shows, how much longer will other household favorites be available on Netflix?