Actors breathe life into Arena Stage production "Jitney"
Written by August Wilson, a Pittsburgh native, Jitney centers around a lesser-known struggle for African Americans in the 1970s: taxis often would not provide service in African American neighborhoods, prompting unlicensed jitney companies to take charge of this form of transportation, providing both convenience of travel and a sense of community.
Turnbo (Ray Anthony Thomas) works as a driver for a jitney company in Pittsburgh. Thomas's fantastic acting paints Turnbo as a nosy and trigger-happy—literally—individual who takes it upon himself to spread about gossip.
The play covers Rena (Nija Okoro) and Darnell Williams "YoungBlood" (Amari Cheatom)'s strained relationship: Turnbo leads Rena to believe YoungBlood is running around with other women, specifically Rena's own sister, Peaches. In reality, YoungBlood seeks Peaches' help to buy a house to surprise his beloved girlfriend and their toddler son, Jesse.
Okoro and Cheatom brilliantly act out Rena and YoungBlood's love for each other despite all that life throws at the couple. Although Rena is upset that YoungBlood bought a house without consulting her, she accepts that he did it with good intentions and the two reconcile.
The play explores the relationship between jitney company owner Jim Becker (Steven Anthony Jones) and Clarence Becker "Booster" (Francois Battiste), his son who returns after twenty years of imprisonment for murdering his partner who claimed he raped her. During those twenty years, Jim Becker did not visit Booster even once, blaming his wife's death on their son. Battiste's heart-wrenching performance conveys the pain and anguish of Booster's tumultuous relationship with his father.
Both fantastically written and fantastically performed, Arena Stage's production of Jitney by August Wilson is certainly worth seeing. The production runs until Oct. 27 and is approximately two hours and 30 minutes with a 15 minute intermission. Tickets can be purchased online or by calling 202-488-3300.
About the Contributor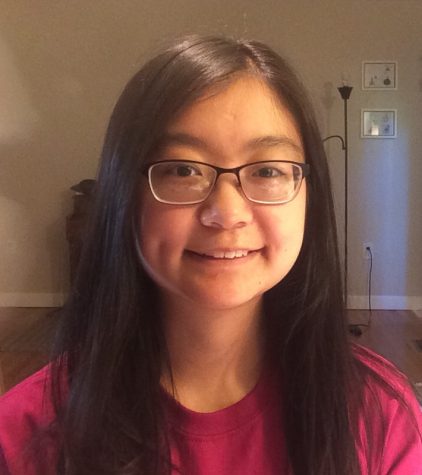 Christine Zhu, Features Editor
Christine Zhu loves writing and helping others stay informed. Prior to serving as a features editor, she was an arts editor and writer. In her free time,...