Fly-in programs: a unique way to experience college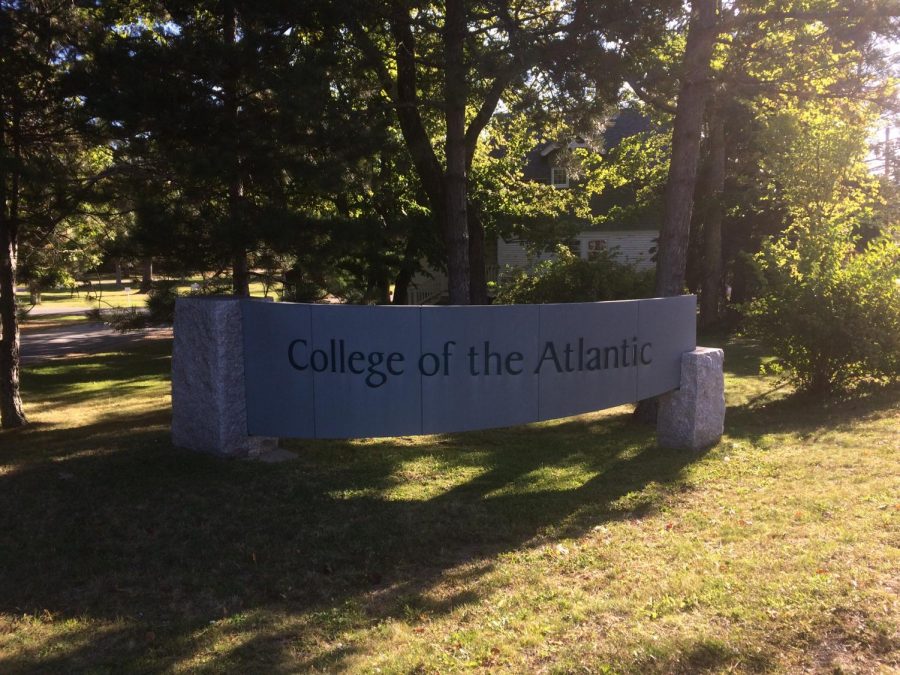 College. The application process is quite daunting. Each year high school seniors seek to answer a never-ending series of questions: Where should I apply to? What should I major in? Will I like the school?
College visits are often tedious to plan and can deflate a bank account. Fortunately, some colleges provide fly-in programs, to which prospective students can apply. If accepted, the college will cover all costs for the student to visit: transportation, food, lodging.
From Oct. 3 to Oct. 6, I attended a fly-in program at College of the Atlantic in Bar Harbor, Maine, also known as COA. An incredibly small school, COA's student body consists of only 350 students and offers only one major: human ecology. Located on Mount Desert Island between the mountains of Acadia National Park and the Atlantic Ocean, COA's campus was littered with beautiful fall foliage and a chilly breeze. Each morning, my newly-found friends and I would wake up to watch the sunrise on the water at the pier; each night, we would stargaze from the roof of the main instructional building.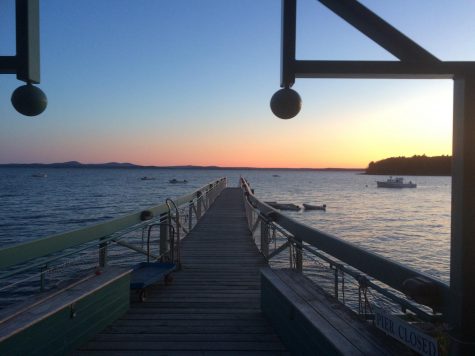 Having lived in Bar Harbor for three years when I was younger, I was no stranger to the village's incredible views and touristy nature. Having done a summer program at COA, I even knew the campus fairly well. Nevertheless, the experience was still beneficial because I got to see students and classes in action.
On Thursday, Oct. 3, I arrived on campus where I was greeted with a COA water bottle—COA is consistently ranked first on Princeton Review's Top 50 Green Colleges list!—and an information packet containing the itinerary. That night at dinner, I met my hosts at Blair Dining Hall, affectionately nicknamed "Take-A-Break" or "TAB"—COA also consistently tops "best college food" lists. Afterwards, we made our way to a Story Slam in Thorndike Library, where current and prospective students alike shared stories about their experiences with new places. 
Friday, Oct. 4 was a day of attending classes. "We actually got to see classes in action like they're usually carried out," Katie Culp of Pasadena, Calif. said. I went to Problems and Dilemmas in Bioethics and Music Fundamentals before heading to my interview with admissions. Each student that I met on campus was super friendly and eager to answer my questions about the school.
Later that evening, we headed to Reel Pizza Cinerama in town, a tiny theater with only two screens. Back in 2010, I'd watched Toy Story 3 in the same theater, and the setup remained unchanged: cozy couches in the front, auditorium-style seating with tables for snacks in the back. After watching Downton Abbey, we went back to campus to hang out and watch the stars.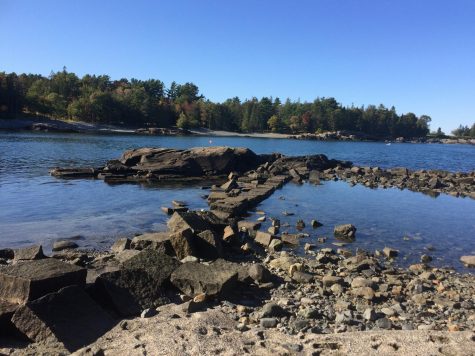 Typically, colleges don't have class on Saturdays. At COA, Saturdays are full of field trips into Acadia and Frenchman Bay. The fly-in students split into two groups: a botany trip into Acadia and what was meant to be a boat trip on Frenchman Bay—sadly, the skipper of COA's very own boat, the Osprey, was unwell, so instead we drove to Compass Harbor to explore. In 1947, a series of fires had devastated Mount Desert Island; the damage was still clear in Acadia's landscape.
Since TAB is closed on weekends to foster a community environment between students, the fly-ins were invited to dinner at COA President Darron Collins' house with a handful of current students and alumni. We spoke of what drew us to COA and what made it such a unique school: composting toilets, owning two islands in Frenchman Bay (Great Duck and Mount Desert Rock), a love for nature.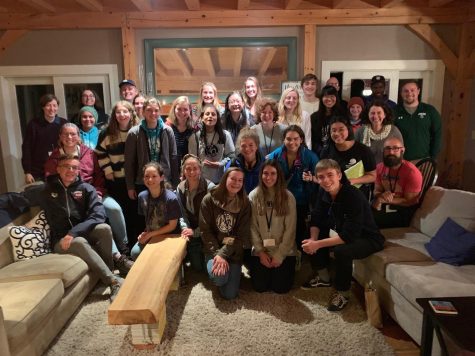 COA doesn't have traditional college dormitories; instead, there are large cottages where residents share a kitchen, bathrooms, and common spaces. Students are permitted to have pets in their rooms as long as their roommates are okay with it—there were multiple dogs and a rabbit. On Saturday night, one of the hosts baked cookies and invited many other students to decorate them together. Previously, I'd been unsure of going to a school with only 350 students, but decorating cookies in a college environment like no other felt like a family.
"Going on a regular tour of a college only gives you insight on where the buildings are and how the college functions in a physical way, you don't learn how the community is and the environment it has," Haley Leavitt of Dixfield, Maine said. "Eating, sleeping, talking with students, and sitting in on classes made it so that we could get a genuine feeling of what it would be like to be a student there."
That night, while stargazing from the roof of Turrets, a mansion that housed many classes, I saw a shooting star for the first time. It served as an amazing ending to a marvelous experience for my peers and I. "I got to learn what life was like as a student at COA, which is really important to me, and it helped me realize that the student body at COA was one that I could fit in with and call a family for four years," Caroline Klunk of Carlisle, Pa. said.
About the Contributor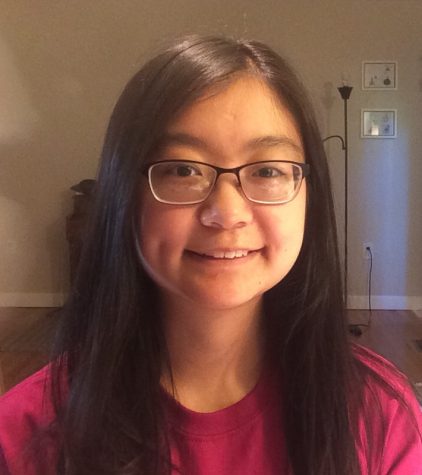 Christine Zhu, Features Editor
Christine Zhu loves writing and helping others stay informed. Prior to serving as a features editor, she was an arts editor and writer. In her free time,...