"Mario Kart Tour" sacrifices spirit and skill in favor of cash grab
Hang on for a minute...we're trying to find some more stories you might like.
When Mario Kart Tour hit the App Store, thousands of people, ranging from seasoned Mario Kart enthusiasts to those simply curious about the hype, were quick to download the new game. Unfortunately, with odd controls that take away from the game experience as well as superfluity of in-app purchases, the mobile-converted franchise fails to live up to its name.
On the surface level, Mario Kart Tour fits into the traditional Mario Kart franchise; you choose from a variety of different Nintendo characters and race on various courses, vying for first place. Successes in races are generally awarded by coins, which can be used to unlock benefits such as new characters.
However, some of the specifics of the game are altered in ways that seem to contradict fundamental aspects of the original Mario Kart. In general, Mario Kart is inherently a racing game. This means that one's skill level should be based on their ability to control the acceleration of their vehicle to better control their steering, whether it be to get through tight obstacles, navigate hidden shortcuts, or just avoid other players. Unfortunately, Mario Kart Tour only offers automatic acceleration, meaning that the game determines what speed the player should navigate obstacles at. This feature essentially deems much of the motor skills that players of Mario Kart games spent hours perfecting worthless, and takes most of the control away from the player.
Another problem with the automatic acceleration feature is that it makes the game too easy to win. Given the cart will often re-position itself if it runs into a wall, the vehicle will cross the finish line without the player even touching the screen. In my experience, I have been able to even win on all difficulty levels without actually controlling the movements of my character, resulting in essentially no motivation to actually play.
The most problematic feature of the new app lies within the notorious in-app purchases. Compared to past Mario Kart games, where new characters and features were earned through succeeding in races, those wanting to earn a new cart, character, or glider must resort to either buying them with coins or drawing through a "warp pipe." While the coin option seems appealing at first, a sufficient amount of coins takes an incredibly long time of tedious gameplay to earn.
Regarding the second option, these "warp pipes" randomly award a new character at the cost of "rubies", which is another currency in the game. If rubies could be earned consistently through game successes, this would serve as a motivating feature; however, it is nearly impossible to earn these through game successes, and instead must be purchased at a cost of $0.52 to $0.66 per ruby, based on how many are bought at a time. Given each drawing costs five rubies, players who want to unlock new features have few options other than spend two to three dollars on each unpredictable drawing.
Moreover, the new app offers a method of play called the Gold Pass, which allows players to race at higher levels and earn better rewards at $4.99 a month. However, there is no guaranteed benefit from paying this cost. 
The combination of rubies and the Gold Pass sends a very clear message to players: progressing in this game is not based on individual skill, but instead willingness and ability to pay. In fact, the official Mario Kart Tour Twitter account recently announced that their upcoming multiplayer feature would start at $9.99 per month, meaning that people will have to pay to play a game of Mario Kart Tour with their friends. For teenagers who grew up playing Mario Kart on Wii with their friends, this can seem very disheartening and untrue to the heart of the Mario Kart franchise.
Mario Kart Tour offers an exciting playing experience for a few races; however, the lack of control over play and the need to pay to move further results a boring and frustrating game, smearing the franchise as a whole.
About the Contributors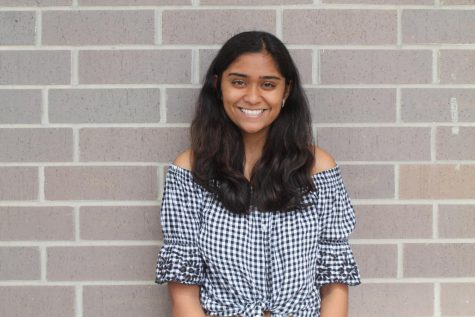 Shevani Tewari, Editor-in-Chief
Shevani Tewari is incredibly excited to work with an amazing group of editors and writers as one of The Tide's Editor-in-Chiefs this year. Before serving...