"On the Come Up": Another smash hit for Angie Thomas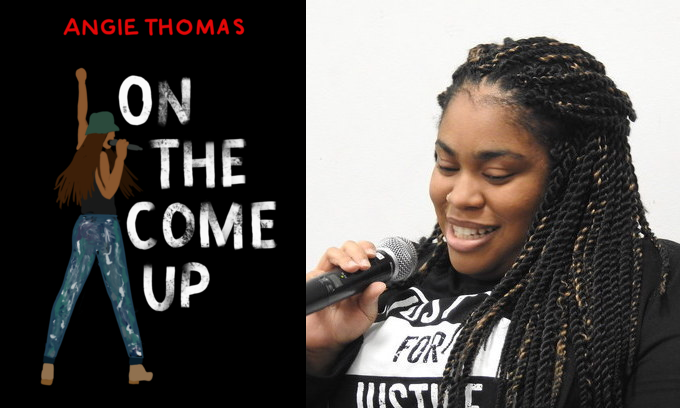 After the success of her debut novel "The Hate U Give," which has enjoyed 117 weeks and counting on the New York Times Best Sellers list, Angie Thomas could have chosen to end on that remarkably high note and simply continued to ride its success for as long as possible. However, Thomas clearly has more stories to tell, including that of her second novel, "On the Come Up," which highlights a different side to the effects of racism, intertwining it with the struggles of poverty and fame.
The novel follows Bri, a sixteen-year-old whose dream is to become a famous rapper, following in the footsteps of her father, who passed away years ago. But when her mother loses her job, Bri takes it upon herself to make her dream a reality, if only to pay the bills. Along the way, she discovers the costs of fame—and how quickly it can become infamy.
That summary is accurate, but might give you the wrong impression. Bri is mainly focused on becoming a rapper, yes, but part of what makes the book such an excellent commentary is its focus on Bri's daily life and struggles: pretty much any teenager can relate to her mom's ACT studying lectures, or her unrequited crush on her best friend. But of course, the devil is in the details: her mom is struggling to find a new job due to her previous drug addiction, and said friend is suddenly dating a new girl, who is dead set on making Bri the face of some students' campaign in protest of the school's racist security. (It makes a lot more sense in the book.) Thomas excels at making the abnormal into just another aspect of Bri's daily life, tempering it so the reader never feels overwhelmed—unless, of course, they're supposed to.
One part of the book that I wasn't expecting to love as much as I did was the actual rapping. To be honest, I wasn't expecting much of Thomas's rhymes, but I found myself marveling at the cleverness of many of the lyrics and reading them to myself over and over. (Please note that I cannot be considered a rap expert in any capacity.) The song that Bri writes and her reasoning behind it, placed in comparison to people's reactions to it, really highlighted the discrepancies between a creator's intention and an audience's interpretation, and made me personally rethink the kind of rap lyrics I have heard in the past and my snap judgments towards them.
This theme of racial prejudice and the resulting misperceptions of black people prevails throughout the novel, with Bri under major scrutiny from her friends, classmates, school authority, and even the world. We see Bri struggle to come to terms with this and to define her own identity, especially when it comes to choosing between supporting her family financially or maintaining her integrity as an artist. Ultimately, she comes out of the other side with a greater confidence and self-assurance, and it feels so well-deserved.
Of course, the book is not without flaws: Thomas's writing style feels just a little too juvenile, a little too "adult trying to act cool." Her writing style is more simple and colloquial than that of the books I typically gravitate towards, but the fact that her story and themes can overcome the style's shortcomings is impressive in itself.
This novel exceeded my expectations, but maybe it shouldn't have—Angie Thomas has made it clear from the very beginning that she knows how to write a good book. If you want something that's easy and entertaining to read while still providing complex and thoughtful social commentary, this might be the one for you. 
About the Contributor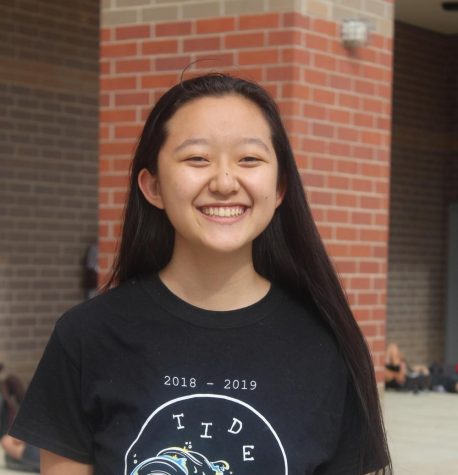 Clare Zhang, Arts Editor
Clare Zhang is excited to be rejoining the Arts section this year as an editor. She has been a Tide staff member since her freshman year, having previously...