"Knock Down the House" illuminates women's congressional struggles and triumphs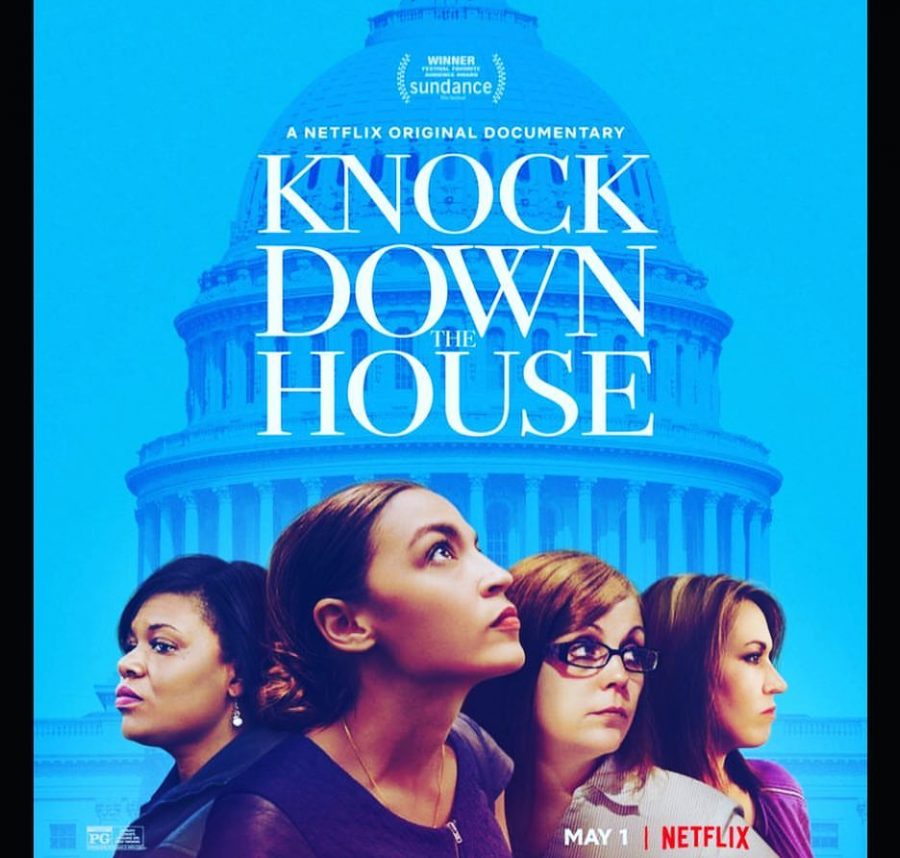 "Knock Down The House" is a political documentary that was released on Netflix at the beginning of this month. The movie follows four female democrats running for Congress in the 2018 midterm elections, all of whom are new to politics and running against powerful incumbents.
By now everyone has heard of Alexandria Ocasio-Cortez, the young, ambitious woman who against all odds won a congressional seat. She is the face of a newer movement, and "Knock Down the House" utilizes that name recognition to draw attention to the stories of perhaps less successful, but equally inspiring women.
In the documentary, Amy Vilela is a democratic candidate running for Representative in Nevada's fourth Congressional District. As a single mother who lived in poverty, Vilela became motivated to run when her daughter died due to "delays in care because of conflict over her insurance coverage," and so she set her sights on healthcare for all.
Paula Jean Swearengin is a democratic candidate running for a seat as a West Virginia senator. She lives in a coal mining city where she has seen family members, friends, and neighbors die from the poor environmental conditions. Her campaign focuses on bringing about better environmental conditions and jobs, bringing to attention that the candidates and politicians in her state are accepting money from Big Pharma instead of working against them.
Cori Bush is a democratic candidate running for Missouri's first Congressional District in the House. She lives close Ferguson, where Michael Brown was shot, launching the Black Lives Matter movement, and even worked as a nurse during the protests. She focuses on fighting for racial equality and advocating for the Black Lives Matter movement.
We see Ocasio-Cortez as a democratic candidate running for New York's 14th Congressional District in the U.S. House. At the time she is a bartender in the Bronx and going up against one of the most corporately financed and tenured Representatives, who has not faced a primary challenger in 14 years. Her main goal is to put the government back into the people's hands and better represent her district then the current representative.
When the documentary begins it seems as if there are just too many odds stacked against these women, but as the movie progresses it starts to seem possible that these candidates have a chance. As you watch the film you find yourself emotionally attached and rooting for these women, so when they lose it is truly crushing. 
After watching three of the candidates lose in the primaries it feels as if all hope is lost, but then comes the light in the darkness. Going into the documentary we all know that the notorious Ocasio-Cortez will win, but watching the film you still feel the suspense and uncertainty that she felt before winning. The scene where Ocasio-Cortez wins the primary is truly a memorable and emotional moment.
This movie shows that these women were not just running for themselves, but for the people. When Ocasio-Cortez wins, it is not just her win. These women represent a bigger movement and give voice to those who have been silenced for too long. Even the candidates who lost are still paving the way for a more inclusive and progressive Congress.
I would highly recommend this movie because it is not only eye-opening and informative, but highly inspirational. "Knock Down The House" shows us that Congress can still be led by the people and for the people like it was originally intended to. This movie proves that no matter how insignificant we may feel, we all have a voice and the power to create real change.
About the Writer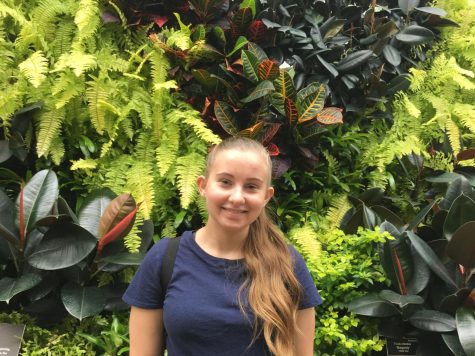 Colleen Weinburke, Arts Writer
Colleen Weinburke is a staff writer for the Arts section of The Tide. As a junior, this is her first year involved with The Tide. Outside of The Tide,...