Wildwood Summer Theatre calls back RM students
Summer break always holds many exciting opportunities for students. Many go off to camp, some work full time, others have internships. Some RM students and alumni spend their break with Wildwood Summer Theatre, the D.C. area's only all-youth summer musical theatre company.
In 1965, the company was founded by a group of students from Walter Johnson High School in Bethesda. According to the Wildwood website, "These theatrically minded students wanted to extend their high school musical experience into the summer. However, they were unable to find an adult sponsor, so they decided to strike out on their own."
Initially, the company put on one production each summer. In recent years, their membership has allowed for two productions per year, one in July and one in August. This upcoming summer, Wildwood will put on "Side Show" in July and "The 25th Annual Putnam County Spelling Bee" in August.
Last summer, a number of RM students and graduates participated in the two productions: "Heathers" in July and "Little Women" in August. They sang in ensemble, played in pit orchestra and worked behind the scenes on crew.
2013 RM graduate Lexi Werner was the sound designer for both productions and had been on RM's sound crew throughout high school. "I joined Wildwood the summer after high school when I wasn't sure what to do. At the time, RM's sound crew was very big, but at most schools students don't always have the benefit of receiving training on sound," she said. "Wildwood gave me a great opportunity to continue working in theatre in a friendly environment and decide if it was something I wanted to pursue."
2018 RM graduate Ethan Smith-Cohen served as assistant musical director for "Little Women." "I helped teach the parts to the cast, was rehearsal pianist and got to see all the parts come together. On occasion, I led pit rehearsal as well," Smith-Cohen said.
Another RM 2018 graduate, Meaghan Davis, played the oboe and the English horn in the pit orchestra for "Little Women." "I met a lot of great people, and while the pit didn't have the same kind of rigor and excellence as expected in RM musicals by Dr. Perry, we still played a good show," Davis said. "Most importantly, we had fun doing it."
"Being in Wildwood gave me more courage to try more theatre outside of school," senior Chris Deriquito, a member of the "Heathers" ensemble, said. "Joining the company really made me aware of how fast the DMV theatre community is growing." As Wildwood is open to anyone aged 14-25 in the DMV area, its members come from diverse backgrounds and consist of middle school, high school and college students as well as working professionals.
Wildwood allows teens to explore a professional theatrical atmosphere. "The style of Wildwood is pretty much to treat everyone like professionals and throw you in there, which takes adjusting but also has definitely made me both more creative and more assertive," senior Keira DiGaetano said. Last summer, DiGaetano was the costumes designer for "Heathers"; previously, she has been the hair and makeup designer for "Spring Awakening" in 2017.
Junior Justin Roh played the cello in the "Little Women" pit orchestra and was given the music only a week before opening night. "There were higher expectations [than high school productions] because this is now a professional setting in a sense," he said.
The rehearsals and performances allowed for members to meet more people and make new friends. Davis said, "Even outside of the pit, the cast and crew of 'Little Women' were amazing. Everyone was so supportive and encouraging of one another."
Junior Becca Howlett was the assistant stage manager of "Little Women." "Wildwood reminded me about how fun community theatre is, and how it brings people together to make art in a beautiful way," she said.
"Being in a really friendly environment like that helped me with confidence and moving on after I make mistakes," senior Daniel Quintanilla, who played the French horn in the "Little Women" pit orchestra, said.
Seeing as Wildwood is a non-profit organization, all of its members are volunteers. However, the company still donates its proceeds from at least one performance to a charity. "Wildwood usually does a pay-what-you-can performance for charity or nonprofit, so it made me consider how I can use performance for bettering the community," Deriquito said. During the "Heathers" pay-what-you-can performance, all ticket profits were donated to Project Semicolon, an organization dedicated to mental health awareness.
For those who had already graduated from RM, Wildwood provided another way to experience musical theatre. "I loved pit at RM and I really enjoyed getting the pit orchestra experience again in a completely different way," Davis said.
Smith-Cohen, who is currently a freshman at Oberlin College in Ohio, has been able to apply his summer theatre experience to what he currently does. "Because of [Wildwood], I'm assistant musical directing a show at college, 'Spamalot.' Next semester, I'm music directing 'Bat Boy' as the main stage musical," he said.
Open staff positions for the 2019 season can be found on the Wildwood website, www.wst.org. Rehearsals for "Side Show" and "The 25th Annual Putnam County Spelling Bee" will begin in June. Each production has eight performances over the course of two weeks, including matinees and night shows. Tickets will be available on the Wildwood Summer Theatre website in July or at the door before shows.
About the Contributor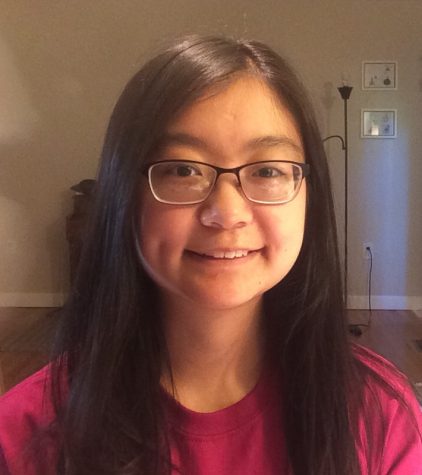 Christine Zhu, Features Editor
Christine Zhu loves writing and helping others stay informed. Prior to serving as a features editor, she was an arts editor and writer. In her free time,...