"Broadcast Yourself": How Shane Dawson's docuseries changed YouTube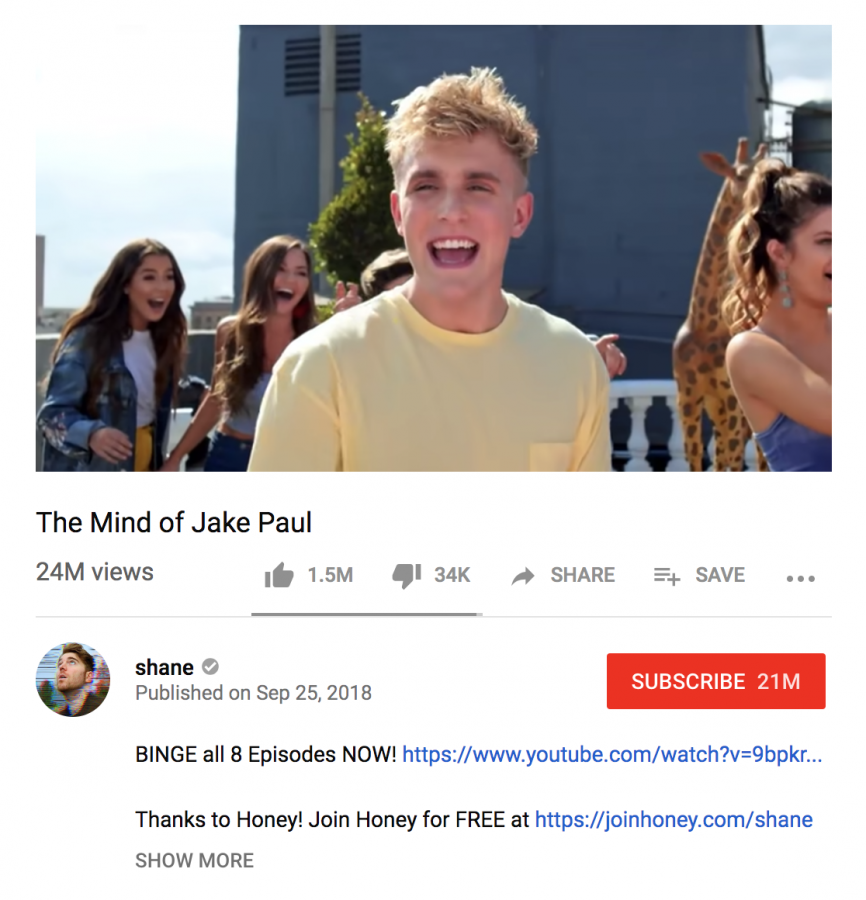 In order to stay popular on YouTube, creators must create new and interesting content to compete with other creators and media platforms. Veteran YouTubers in particular must be innovative in changing up their content to reach new audiences. For Shane Dawson, this innovation came about in the form of multiple docuseries, including the infamous "The Mind of Jake Paul" series.
In the four week period between Sept. 25 and Oct. 18, YouTuber Shane Dawson released an eight part series called "The Mind of Jake Paul," which has earned a total of 142 million views. It is written like a documentary, but instead of a movie, it is a series of videos, dubbing it a "docuseries". On average, each video is close to an hour long, and the whole series total is just under seven hours.
In the past year, Dawson has created content similar to this, but nothing on the same scale. He created a three part series on internet personality Tana Mongeau and a five part series on the world of Jeffree Star, a celebrity makeup artist. Dawson's series analyze controversial YouTubers and try to find the truth about who they are and what they have done.
Though Mongeau and Starr are very controversial in their own ways, no one is quite as contentious as Jake Paul. Among many other controversies, Paul has made racist comments towards his "friends", spit on people, jumped on top of a news van, started a bonfire in his pool that endangered his neighbors, and has been accused of bullying the people he films with.
"I liked the Jeffree Star series more because it was more about his business than his life," junior Elizabeth Meier said. "From the beginning it was about his business and not what was wrong with him."
Although Shane Dawson has gotten criticism for giving Jake Paul a platform and attention, he has also received praise on how well the series was made. "I feel like if Jake Paul made the videos people wouldn't watch it or really believe him, but since it was Shane's channel and he wouldn't put in parts where he was goofing around or parts where he thought he wasn't being authentic," Meier said.
"The Mind of Jake Paul" feels more like something on Netflix rather than on YouTube. "It felt like a TV show because they were long. The eight part series made me more excited to watch and wait for his videos to come out," junior Megan Kearns said. Dawson's docuseries represents how YouTube is becoming a platform for legitimate, professional shows rather than short, casual videos.
With the help of his cameraman, Andrew Siwicki, the videos were edited and filmed in a documentary-meets-drama series style. The docuseries is a combination of interviews, footage from Jake Paul's past, an explanation of Dawson's plan, and Dawson getting to know Paul.
Once "The Mind of Jake Paul" was released, Dawson gained popularity and so did his style of videos. After witnessing Dawson's success, other YouTubers have tried to do similar videos. For example, fellow YouTubers Jason Nash and Trisha Paytas filmed a couples therapy session using the same therapist Dawson used in his docuseries and interviewed with Jake Paul.
Not everyone is in favor of this "new" style of YouTubing. Some people use YouTube to watch short, standalone videos. "The episodes were too long, and I had homework," Meier said.
Though not everyone is on board with YouTube's turn to longer and more heavily produced videos, it has definitely become a trend. YouTube is changing and advancing, and Shane Dawson is leading the pack.
About the Contributors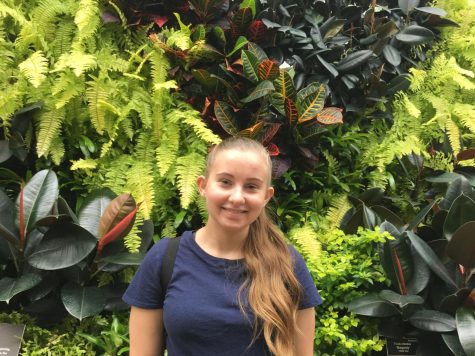 Colleen Weinburke, Arts Writer
Colleen Weinburke is a staff writer for the Arts section of The Tide. As a junior, this is her first year involved with The Tide. Outside of The Tide,...