Black Panthers, Journalism, and Choir Concerts: Dr. Alexander on her road to RM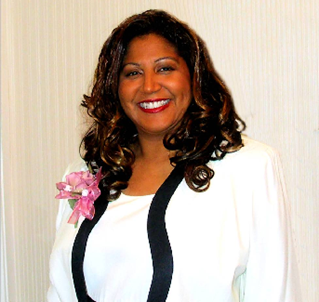 When Michelle Alexander was young, she never imagined that she would be working here at RM as a media specialist. Despite initially wanting to be a veterinarian, she now feels blessed to have her role at our school. "I get to work with all the students and staff and introduce all kinds of books and champion diversity and inclusivity and uncensored thought," she said.
Dr. Alexander grew up in the San Francisco Bay area next to UC Berkeley. There, her community was protected by the Black Panthers, a political party that challenged police brutality against African Americans. Despite moving around to various locations afterward, one of her favorite homes was Atlanta, Georgia, a sunny city where creative arts and the Civil Rights community flourished.
Dr. Alexander graduated high school in 11th grade and attended her first year of college when she was just 17, majoring in Pre-Veterinary Medicine. But, it was not a good experience, so she transferred and went to two other schools, graduating with two bachelor's degrees in Animal Science and Broadcast Journalism. A large decrease in the number of students per class accompanied this transition; some of her classes that once held hundreds of students now had just one student: herself.
Afterward, she worked briefly in CNN, had various journalism gigs and attended various other schools, ending with a master's degree in Curriculum and Instruction and a few other certifications. Her decision to continue journalism was fueled by Ida Barnett's paper condemning local lynchings, which led to the departure of thousands of people as part of the Great Migration. "That taught me about the power of the pen," she said.
Outside of her studies, Dr. Alexander believes that college should be an experience where students frequently interact with their peers. From her time studying, one of her most lasting memories is singing in the Tuskegee Golden Voices Choir for a Christmas concert. "My friendships there are for a lifetime and we are still in touch," she said.
Throughout her studies and the rest of her life, Dr. Alexander's inspiration has always been her parents. "They became the first to be college educated in their families and despite living through segregation and Jim Crow racism, have always been optimistic, positive people who encouraged me to do whatever I wanted to do in life," she said. Indeed, it was Dr. Alexander's mother that influenced Dr. Alexander to switch from veterinary medicine to journalism because she could tell that Dr. Alexander strongly disliked veterinary medicine and loved writing instead.
Along with her parents, she is also inspired by two quotes: Langston Hughes' famous lines, "Hold fast to dreams / For if dreams die / Life is a broken-winged bird / That cannot fly," and Prov. 3:5-6 of the Bible: "Trust in the LORD with all thine heart; and lean not unto thine own understanding."
Just like her parents encouraged, Dr. Alexander held fast to her passions and pursued many hobbies like dancing and singing. Though many may not know it, Dr. Alexander was a professional belly dance performer, teacher and troupe director for fifteen to twenty years. Though she no longer teaches regularly, she still does Liturgical Dance, or Praise and Worship Dancing.
Her favorite memory from dancing is from just recently during Career Day, when along with Natalia Monteleone, mother of Mr. Monteleone and her flamenco teacher of many years, she presented a flamenco dance that garnered massive applause from the audience. Outside of dancing and singing, she also enjoys listening to Whitney, Gospel, and smooth jazz. "I tell people they will find me in the Smooth Jazz section of Heaven when I die," Dr. Alexander said.
Outside her hobbies, Dr. Alexander genuinely loves working with the students as a Library Media Specialist, where she has helped students locate resources, access resources, cite them without plagiarizing, and much more for five to six years. Now, she encourages students to come to the media center and volunteer before or after school as well. "I continually create new memories. Everywhere I work is a place where I have amazing experiences with students and make new friends with the staff," she said.
Dr. Alexander also sponsors RM DECA, which she refers to as "The super awesome #1 Chapter in Maryland DECA Club." As an encouraging, and passionate team leader, she consistently motivates students to join the club, find the event that they like the most out of seventy to eighty categories and try their best while also having fun. Under her leadership and guidance, RM'S DECA has become the consistent state champion.
Dr. Alexander's positive mindset reflects her dream of teaching students to live in peace even under the pressure of the world to be negative. "How hard is it to smile and speak to someone you don't know? It costs you nothing but there is love in acknowledging each other's humanity positively," she said.