RM musicians participate in sound design workshops
On Friday, March 22, students from Richard Montgomery's chorus, band, and orchestra departed on a 900 mile bus ride that would bring them to Florida. The purpose? Sound design workshops at the Universal Orlando Resort.
"We began planning this particular trip with focus on Orlando and the entertainment industry resources we could use there. This is where we found the sound design workshop," instrumental music director Peter Perry said. "By participating in these workshops, students could see the real-world relevance ensemble music has in today's music industry." Offered as one of Universal Orlando's Youth Programs, the workshops are titled "Sound Design: Music and The Art of Foley."
"Dr. Perry and I wanted to give RM music students the opportunity to travel together and experience the sound design workshop at Universal Studios," choral music director Carrie Eyler said. Chorus students prepared background music for a scene from "The Lorax," while band and orchestra members collaborated to form an instrumental ensemble for "Despicable Me."
"The workshop was a big black room with a bunch of sound equipment in the middle, with chairs set up around it with some TV screens for us to sync up to," sophomore and trombonist Zach Sliter said. "We got to play our piece three times and record it," freshman and French hornist Gavin Gibson said. While video and audio recording were forbidden inside the workshops due to copyright, photography was encouraged.
"The students worked with a producer and sound engineers to put each layer of sound into an animated short film scene, starting with the music, then adding dialog, and ending with sound effects," Mrs. Eyler said. Students learned about the art of Foley: recreating sound effects in order to enhance the audio and overall quality of a production. Some students imitated footsteps for the scene while others clicked pens to replicate the franchise's cookie robots.
"It was really group involved because there were a bunch of group actions, such as the minion noises or the dog growl," junior and bassist Melissa Langert said. Once all the recordings were complete, Universal's professional audio engineers added the sounds to the animations, creating a finished video clip. At the end of the workshop, students were able to view a rough cut of their work. The finalized versions will be broadcasted on RMBC when they are out of post production.
Along with recording, students gained insight about the music industry. "[We gained] a deeper understanding of how our craft fits into the the modern day music industry," Dr. Perry said. "I learned a lot more about different careers related to music and gained a greater appreciation for the amount of work that we don't see when we watch some of our favorite movies," senior and vocalist Rachel Frampton said.
Aside from the workshops, students had three days to spend in Universal Orlando's three theme parks: Universal Studios, Islands of Adventure, and Volcano Bay. "Waiting in line was surprisingly fun since I was just having a good time talking to my friends," senior and vocalist Liz Sharp said. Universal Orlando includes attractions from franchises such as Harry Potter and Jurassic Park. "The rides were very cool," Sliter said.
As a theme-driven park, Universal Orlando's rides and shows are more focused on characters and settings than physical thrills. "If you're looking for thrill rides, Universal isn't the place to go," Sliter said. Gibson said, "The third day in the park was too much. There wasn't enough to do for three days."
Due to the complications that arise from travelling with large instruments, students endured a 15 hour bus ride each way as opposed to a three hour flight. "The seats stopped being comfortable after 15 minutes," Frampton said. "[My least favorite part of the trip was] realigning my spine after the 15 hour bus ride," Dr. Perry said.
Overall, the trip was an exciting experience for all. "[I gained] a better understanding of how much work is in post production of a movie," Langert said. "The sound workshop was especially unique and opened our eyes to world of music in films," Mrs. Eyler said.
About the Writer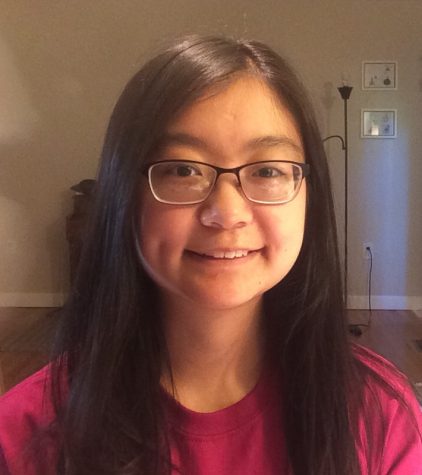 Christine Zhu, Features Editor
Christine Zhu loves writing and helping others stay informed. Prior to serving as a features editor, she was an arts editor and writer. In her free time,...