Girls basketball falls to rival Rockville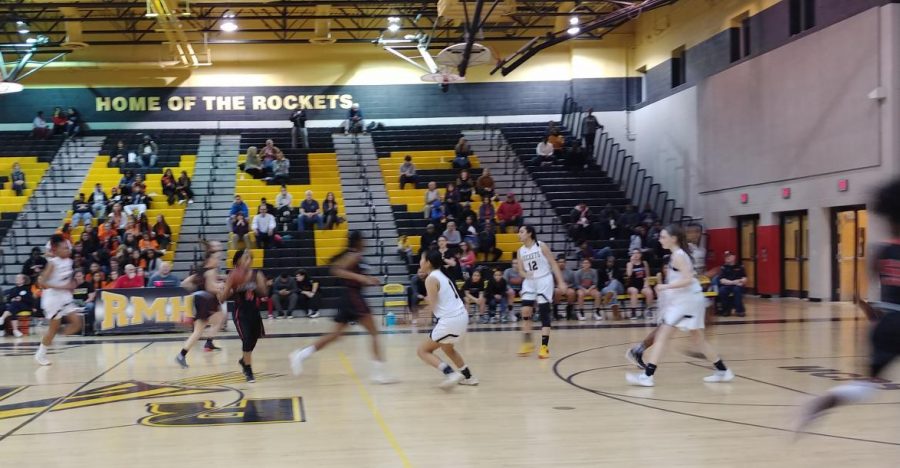 On Friday, Jan. 25, the Richard Montgomery girls varsity basketball team suffered a tough home loss to their cross county rival, the Rockville Rams.
The atmosphere was electric, the rivalry bringing the girls more fans than ever before in this season. The stands were full of parents and of students from every grade.
The game began with freshmen Talia Kouncar gaining control of the ball in the opening tip-off. She made a fast sprint down the court, fighting through Rockville's defense and setting the stage for a great game.
However, the Rams quickly got a head start on the Rockets, and their scoring average was consistently higher than the Rockets'. They matched the Rockets point for point even when RM's scoring average improved, and when the Rockets' offense faltered in the beginning of the third quarter, the Rams took advantage and charged ahead, peaking at a scoring average of 11.2 for the third quarter.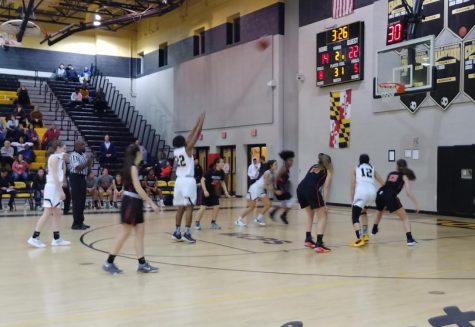 Nearing the end of the third quarter the girls started to come back from behind and even started to tie the game up with three-pointers from junior Anujin Dashdorj and sophomore Calie Dunn.
Despite the girls' attempts, the Rams kept pulling ahead by only a few points. Nearing the end of the game, the Rockets had a final spurt of energy when Dunn sunk a perfect three from the right corner of the circle and tied the game at 52 apiece with one minute and forty seconds left. The crowd went wild.
The rest of the game proved to be critical to determining the final score, with many fouls committed by the Rockets, which gave the Rams opportunities to pull ahead. Although the Rockets gave it their best effort, they unfortunately could not pull ahead and ended up falling 52-57.
The Rockets top scorers were Dashdorj with 18 points and four fouls, Dunn with 11 points and three fouls, and Kouncar with nine points and two fouls.
The Rockets will get a chance to redeem themselves in their next game against the Rams on Friday, Feb. 1 at Rockville.
About the Contributor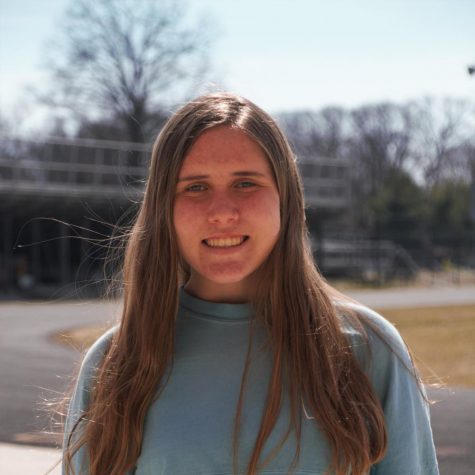 Cory Bucy, Sports Writer
Cory Bucy is excited to be a sports staff writer this year. This is her first year writing for The Tide and wishes she had done it sooner! When she's...