"Sex Education" presents a refreshing perspective
Netflix's new original series, "Sex Education," depicts a typically awkward chapter of life in an unapologetic and hilarious fashion.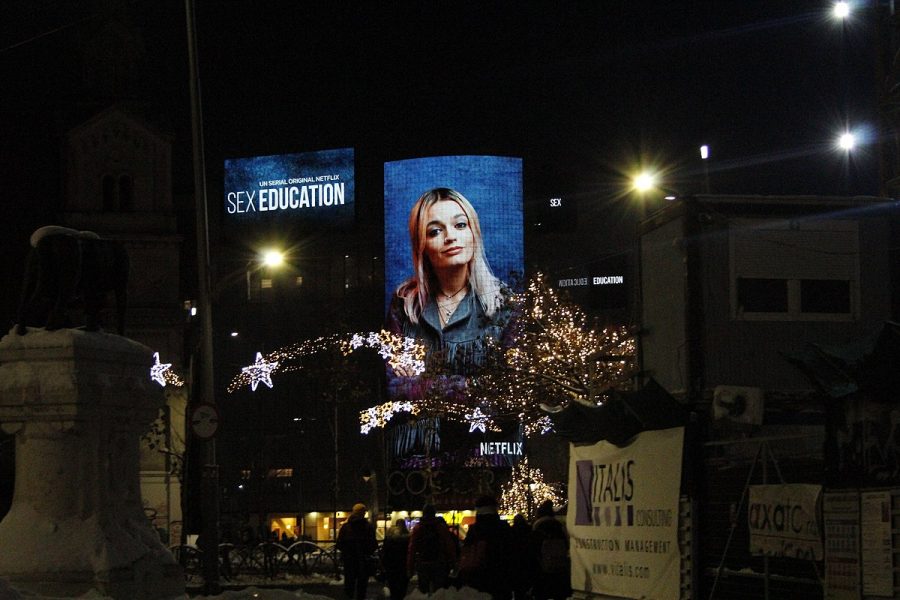 With films like "To All the Boys I've Loved Before" and series like "Stranger Things," Netflix boasts an impressive track record for teen entertainment. Its most recent Netflix Original addition, "Sex Education," further cements their success. Released on Jan. 11, the British series breaks standards about social shame surrounding teenage sexuality with its unflinching and surprisingly wise approach to the topic.
In the show, Asa Butterfield plays Otis Milburn, an awkward, sexually inexperienced boy who lives with his sex therapist mom. Influenced by his mother and the clinic that she runs, Otis is an expert on the topic, yet he has never experienced it himself. Navigating the confusing mess that is puberty, "Sex Education" manages to discuss embarrassing sexual encounters with sincerity, a refreshing change from the joking tone that teen shows usually take on.
After an awkward encounter with Adam, the school bully, Otis' mother's identity is exposed. Bad girl Maeve realizes that Otis can use his expertise on the topic to run a sex clinic at school and earn some money along the way. Although the show focuses on the stories of the main characters, it also features sex therapy sessions of the other students at Otis' high school, making the show more realistic and funny. Unlike other shows, "Sex Education," or Otis specifically, earnestly tries to solve each embarrassing case, giving useful advice along the way. Not only is it useful for teenagers, but Otis' age old wisdom may also be important to adults.
From their descriptions, each character seems like a cookie cutter trope. Otis is a skinny, awkward teenage boy with social anxiety, Maeve is a "bad girl" with pink hair and dark eyeliner, Eric is a gay best friend who loves to socialize and Adam is a school bully with bad grades. But a closer look reveals that each of these characters are nuanced, unique people. Otis suffers from panic attacks, a result of his deep seated fears of sex. Maeve is a literary genius, but is unable to pursue her dreams because of her family's financial circumstances. Eric faces harassment because of his sexuality. Adam's unable to live up to anyone's expectations, whether at home or at school.
Not only is the show funny, but it also deals with many topical issues that relate to today's youth. For example, Eric encounters many obstacles as an openly gay male in his school, including harassment everyday. As a result, he finds himself lost and scared to be himself. Through some self discovery, Eric is able to regain his confidence and not let himself be put down by anyone. Female sexuality is also discussed openly and casually, offering a different perspective on a topic often found to be taboo in sex education courses.  Though some may deem it crude or explicit, "Sex Education" actually provides some important dialogue for teenagers.
"Sex Education" is unapologetic and honest, diverging from typical TV shows that depict high school life. Not lacking in comedy or tenderness, this new British show is addictive, binge-worthy and a great way to start off the new year.
Leave a Comment
About the Contributor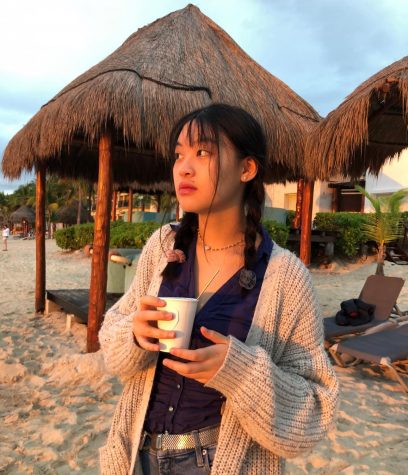 Mary Ma, Editor-in-Chief
Mary Ma is a senior at Richard Montgomery High School. She is currently the Editor-in-Chief of The Tide. In her free time, she loves to make fun coffees...